What Grimes Said About Her COVID Diagnosis That Has Upset Fans
Grimes has caused controversy by saying she is "weirdly enjoying" coronavirus. The unconventional singer and girlfriend of Tesla and SpaceX CEO Elon Musk confirmed via her Instagram stories on Sunday that she tested positive for COVID-19.
"Finally got COVID but weirdly enjoying the DayQuil fever dream...2021," she wrote.
The 32-year-old revealed the news of her positive test result over a screenshot of the art for SZA's new song "Good Days," and added: "This song is soooo" with a string of emojis.
Grimes—whose given name is Claire Elise Boucher—did not reveal if Musk or their infant child, X Æ A-Xii, had also contracted the virus.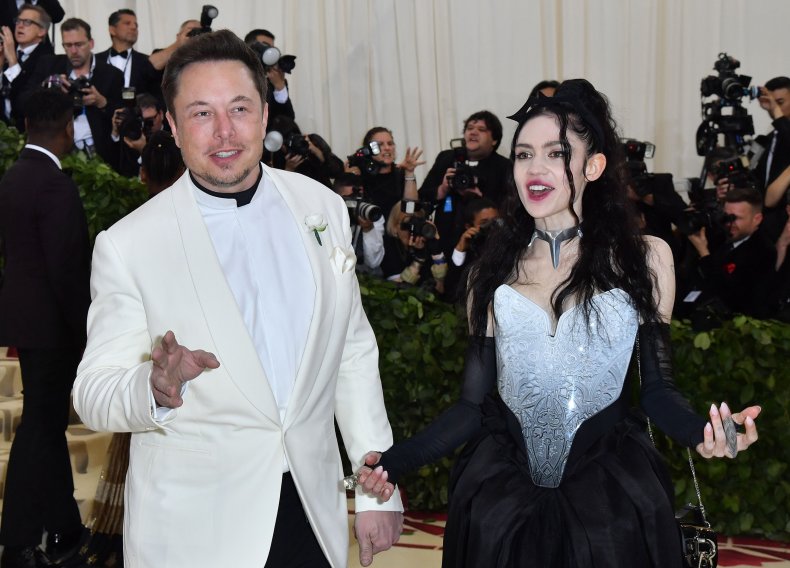 Many fans were not impressed with Grimes' seemingly flippant attitude towards contracting coronavirus as the disease has now caused the deaths of 381,000 Americans.
"'Finally got COVID' girl acting like it's a new makeup pallet she's been waiting to arrive," tweeted one fan. Another added: "im so glad shes enjoying having covid while people r dying, having permanent damage, and losing their jobs and homes bc of this virus."
"Grimes saying she's 'weirdly enjoying' getting COVID-19 is the least surprising thing of all time, to the point where I feel like it happened several times last year already," said another.
Meanwhile, the U.S. is on track to record the most COVID-19 deaths reported in one day, according to data from Johns Hopkins University.
4,197 deaths were reported as of Tuesday evening. Prior to this the country averaged more than 3,223 COVID-19 deaths a day over the past week, according to JHU.
Grimes' partner Musk last week tweeted a meme that suggests Facebook is in part to blame for supporters of president Donald Trump storming the U.S. Capitol last Wednesday.
He later commented on a satirical article about Trump's social media ban following the U.S. Capitol riots, tweeting: "A lot of people are going to be super unhappy with West Coast high tech as the de facto arbiter of free speech."
According to Bloomberg, Musk officially became the world's richest man on Friday—he now has a net worth of more than $194 billion.
Hollywood actor Bruce Willis also made headlines this week after he was photographed in a Los Angeles store without a mask, upsetting other patrons.
"It was an error in judgment," the 65-year-old told People following the incident. "Be safe out there everyone and let's continue to mask up."