It seems the media storm surrounding musician Grimes and Tesla CEO Elon Musk's unique baby name is dying down, but not without some remaining questions about pronunciation. Both of the parents have explained how to say the name, but oddly, it seems they may not agree.
Grimes was the latest to explain how to say "X Æ A-12," in a comment on her Instagram. In response, the "Oblivion" singer said it simply sounds like "X, A, I."
"It's just X, like the letter X," she responded to a curious Instagram follower. "Then A.I. Like how you said the letter A then I."
Fans inquired about the "A-12" in further comments, but Grimes has yet to respond.
There was no additional pronunciation mentioned, but her boyfriend, Musk, explained a totally different way to say the name during an appearance on Joe Rogan's podcast, The Joe Rogan Experience.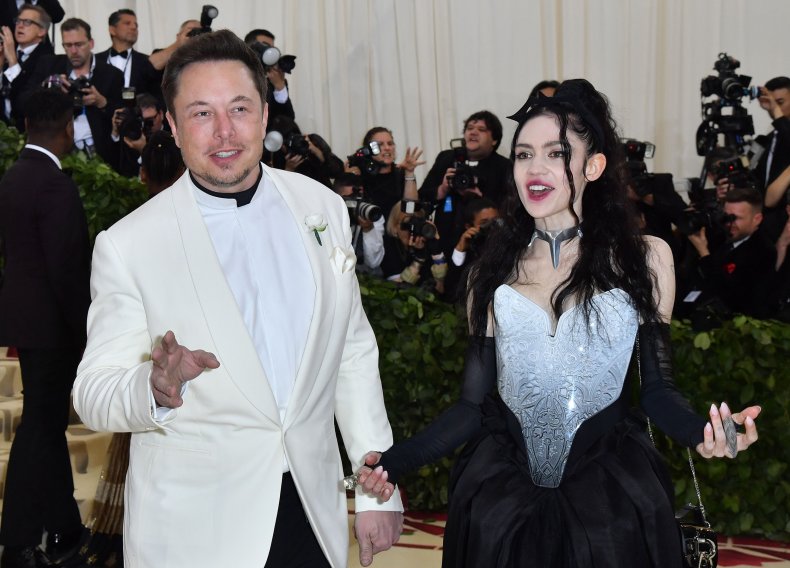 "First of all, my partner's the one that actually mostly came up with the name," Musk said. "It's just 'X,' the letter 'X,' and the 'Æ' is pronounced 'ash' and then 'A-12' is my contribution. Archangel 12, the precursor to the SR-71, coolest plane ever."
So in Musk's words, it's apparently pronounced "X Ash Archangel Twelve."
Grimes didn't mention Archangel in the pronunciation at all. She did, however, confirm that was part of the naming process in a tweet on May 5. Her tweet dove into the background of the letters. Archangel, or A-12, is the "precursor to SR-17 (our favorite aircraft). No weapons, no defenses, just speed. Great in battle, but non-violent," she noted.
The musician also liked a tweet that simply called her child "Archangel."
There's a chance this name won't stick, it seems, as it apparently violates California's naming laws. People confirmed California only allows the 26 letters of the alphabet in legally registered names. That means the symbols and numbers can't be included, David Glass, an attorney, told the source.
Not too much is known of the baby yet. Grimes shared the first video of boyfriend Musk holding X Æ A-12 on Monday. The Tesla founder revealed both his son and Grimes were healthy immediately after the birth.
Musk also shared a photo of the baby while in the hospital, and digitally imposed a series of face tattoos on the newborn.