Annual Whale Hunt Begins in Faroe Islands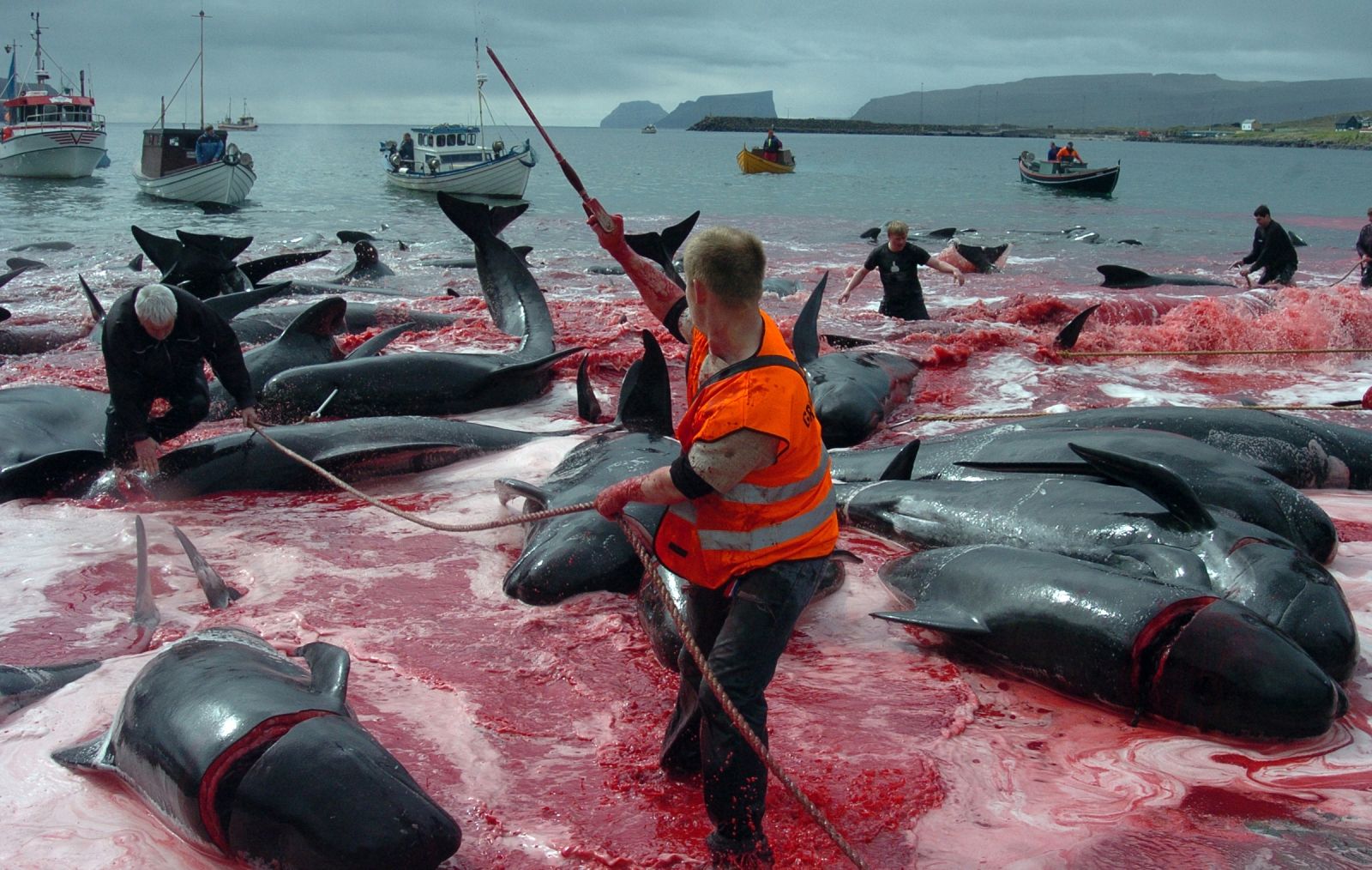 Two activist ships are racing to the Faroe Islands, in the North Atlantic to attempt to stop the "barbaric" annual killing of hundreds of whales and dolphins currently taking place in the autonomous Danish province.
Two vessels, the Sam Simon and the Bob Barker, which are owned by the militant conservation group Sea Shepherd, set sail yesterday from Bremen in Germany and are due to reach the area by Friday.
Faroe Islanders defend the annual hunt, known as the 'grindadráp' or 'grind' and which goes on throughout summer, as part of their cultural heritage and a tradition that stretches back over hundreds of years. Yet the methods the hunters use have long been the source of controversy.
The whales and dolphins are herded into bays by small boats before they are hacked to death by locals using hooks and knives, with hunters cutting through the animal's neck to break its spinal cord. Often entire villages take part in the hunts, including children.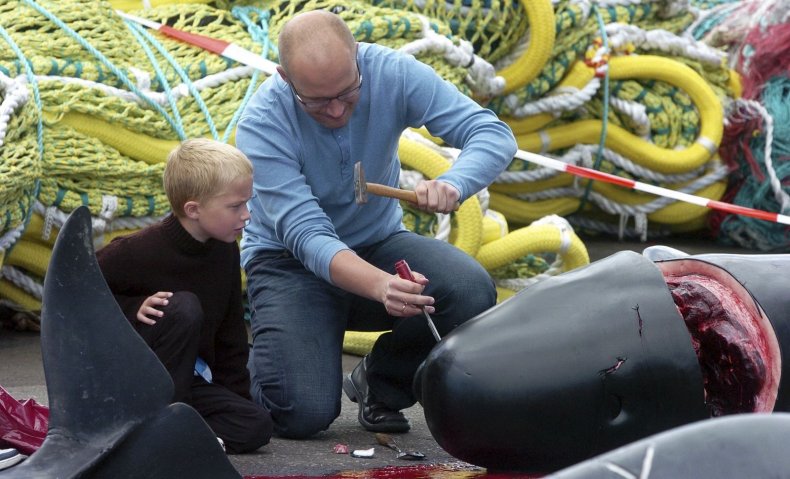 The whale meat and blubber are eaten by locals and considered delicacies, although consumption has declined in recent years after growing concerns over heavy metal toxins in the flesh.
According to Sea Shepherd, this year's killing season has already begun, with 154 pilot whales reportedly being slaughtered in a single day on Miðvágur beach on the island of Vágar at the beginning of June. The hunts usually take place between May and October, when the sea animals migrate to the area for food.
"Our hope is that compassion will prevail over cruelty, that the beautiful bays and beaches of the Faroe Islands will stop running red with the blood of highly intelligent, sentient and social mammals," said Captain MacLean, in a statement published on the group's website.
"There are no starving Faroe islanders who need whale meat," argues Robert Read, head of Sea Shepherd UK's operations. "The actual grind is almost like a national honour sport, yet is very different from so many other hunts around the world, in the sense that nothing escapes. If there is a pod of dolphins they will kill every single one, wiping out entire genetic pools."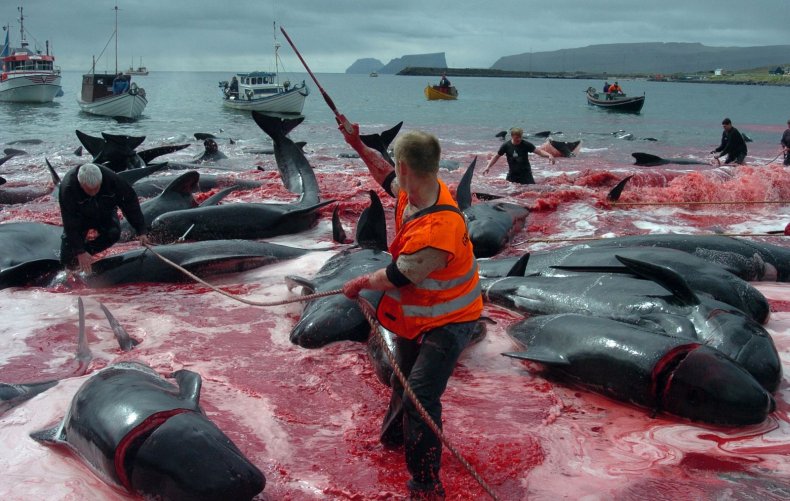 However, many Faroese defend the practice as an important source of food and pride. "It [is] important for us to protect our ways," Bjarki Dalsgarŏ, a 28-year-old Faroese who has participated in grinds, told the National Geographic last year. He also said he resented "these people telling us how to do or not do things."
According to Read, in 2013, 1,534 pilot whales and dolphins were killed in total, and on one day 340 Atlantic white-sided dolphins were slaughtered.
This year's efforts by Sea Shepherd will be much more sea-based than last year's campaign, which resulted in 14 arrests, with the group intending to steer the dolphins and whales away from the islands while they are still relatively far out at sea, in order to prevent the migrating sea creatures from swimming too close to the land.