Dallas Men Plead Guilty in Scheme to Lure Gay Men on Grindr, Commit Robbery, Assault and Kidnapping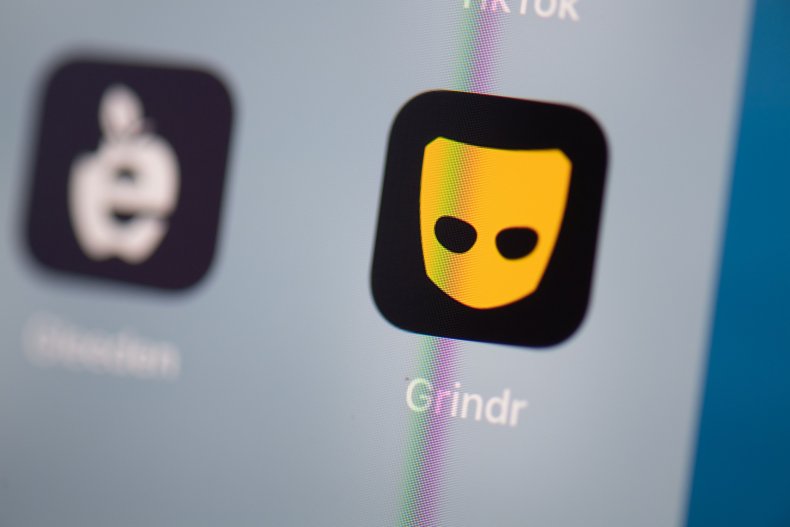 Two Dallas men pleaded guilty on Thursday for their roles in a criminal ring that targeted gay men for robbery, assault and other violent crimes after luring them on a popular dating app, according to the Justice Department.
Daryl Henry, 24, and Pablo Ceniceros-Deleon, 19, in conjunction with two co-defendants, posed as gay men on Grindr to draw unsuspecting users to the Solana Ridge Apartment Complex in Dallas. The victims were alternately robbed, assaulted, sexually assaulted, held against their will or carjacked, court documents say.
Lawyers for Henry and Ceniceros-Deleon did not respond to requests for comment.
At least one defendant "urinated and wiped human feces on" at least one victim, prosecutors allege.
At least nine men were victimized as part the overall scheme, which occurred in December 2017 and involved two other co-defendants, according to prosecutors. The victims' ages ranged from 19 to 57 years old.
Henry pleaded guilty to pursuant to a superseding indictment, which included a hate crimes charge and a charge of conspiracy to commit carjacking and kidnapping. Ceniceros-Deleon pleaded guilty as part of his own set of charges involving hate crimes and armed carjacking.
As part of his plea deal, Henry detailed how part of the scheme operated. The robbery, for instance, involved herding victims into a closet or bedroom while other crew members traveled to a nearby ATM and withdrew money from their accounts.
Both Henry and Ceniceros-Deleo face a potential penalty of life in prison for their admission to the hate crimes charge alone, which victimized a 19-year-old male, because it involved a kidnapping.
Daniel Jenkins, another alleged member of the conspiracy who is still facing prosecution, is accused of assaulting the 19-year-old, identified only as John Doe 4, inside the Dallas apartment, hurling anti-gay slurs at him.
Members of the crew then proceeded to aim a handgun at John Doe 4, rob him and sexually assault him with an unidentified object, according to court documents.
Jenkins pleaded not guilty in August 2018 to the dozen charges originally leveled against him; his lawyer did not respond to a request for comment. Since then, three additional charges implicating Jenkins have been added to a superseding indictment. A trial has been set for February 2020. If convicted on any of the charges involving kidnapping, he could be sentenced to life in prison.
"Kidnappings, carjackings, thefts, sexual assaults, and armed, violent attacks against innocent people are heinous crimes, and when perpetrators commit those crimes against victims because of their sexual orientation, the U.S. Department of Justice will continue zealously to seek justice for the victims and to punish the perpetrators to the full extent of the law," Assistant Attorney General Eric Dreiband said in a press release. "Prosecuting those who commit such monstrous acts because of victims' sexual orientation is a priority of the Department of Justice, and we will continue to bring to justice anyone who commits such hateful, violent crimes."
A fourth co-defendant, Michael Atkinson, pleaded guilty to related kidnapping and conspiracy charges in March. Atkinson faces a potential term of life in prison when he is sentenced in February. His lawyer did not respond to a request for comment.
Sometimes, victims in the crew's custody were used as unwilling bait to trap other victims. The superseding indictment, which was largely attested to by Henry as part of his plea, alleged that the crew stole the phone of a 23-year-old man they were kidnapping and used a Grindr account with his photo to lure another man to the apartment to perpetrate the scheme once more.
Ceniceros-Deleon will be sentenced in April. Henry's sentencing hearing has not yet been assigned a date.
A representative for Grindr did not respond to a request for comment about the app's safety protocols.