Griselda Blanco, "Cocaine Godmother," Meets a Sudden, Grisly End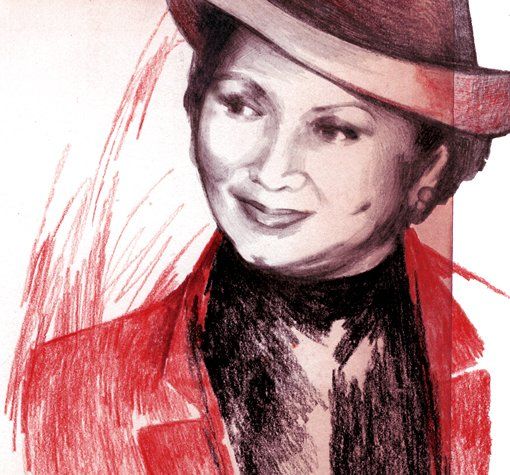 Frumpy and short, with a double-barreled chin, she could have passed for the grandmother next door. But no one called Griselda Blanco a golden-ager. The 69-year-old Colombian made her name notching up felonies from drugrunning to multiple murders. Drive-by shootings were her calling card. On the way up, the "Godmother" also made enemies and apparently one of them caught up with her last week in Medellín. Blanco was out running errands in her hometown, shopping at a neighborhood butcher shop, when a man on a motorcycle pulled up and shot her twice in the head with a large gun before speeding away. Blanco's pregnant ex-daughter-in-law, who saw the whole thing, placed a Bible on Blanco's chest as she bled to death. The $165 of meat she'd just purchased fell on the pavement.
Blanco's end was as blunt and dramatic as her career in crime had been. A rare matriarch in the macho world of Latin narcotráfico, she was already a seasoned drug dealer in the mid-1970s when Pablo Escobar was still boosting cars in Medellín. She rose from teenage pickpocket to sometime hustler to "Madrina de la coca" (cocaine godmother) when the Colombian drug trade was beginning to go global. Standing just over five feet tall, a bit more in her power bouffant, she could be as ruthless as any cocaine capo. She outlived three husbands, all of whom perished in drug deals gone bad, and is famed to have dispatched one of them herself, drawing a pistol from her boot in a business quarrel. Hence the nickname Black Widow. She named her youngest son Michael Corleone after the character from the The Godfather. U.S. investigators linked Blanco & Co. to 40 separate murders; unofficial tallies put the body count at 250. Latin drug lore has it that she invented the motorcycle sicarios (hitmen), the preferred method of rubbing out rivals and nuisances during Colombia's cocaine wars in the 1980s.
Relocating to Miami, she built a hemispheric drug dynasty, importing some three tons of cocaine to the U.S. every year. Blanco became a millionaire with a mansion in Miami and a gangland palate both for decadence and revenge. Her most spectacular assault: the 1979 hit at the Dadeland Mall in Miami, where two rival druggies were mowed down in a liquor store in broad daylight. Police caught up to her in 1985. She spent 19 years in U.S. prisons before cutting a deal in 2004 and being deported to Colombia. Back in Medellín, she kept clean, but apparently there is no statute of limitations on vendettas.
As shocking as it was, Blanco's brutal death is less a cautionary tale and more of a relic from the past. Once drug lords like Blanco, and the narcoguerrillas that succeeded her, threatened to turn Colombia into a failed nation. Now street crime has plunged, the guerrillas are in retreat, and Colombia is the new darling of emerging Latin America. True, the drug trade still flourishes, the cartels having decamped to Mexico and environs. But it's hard to imagine another Godmother, except perhaps in Hollywood.
With Jenny González in Bogotá