Grocery Store Banned Employees from Speaking Spanish, Feds Say
A grocery store in California banned its employees from speaking Spanish, a new federal lawsuit alleges.
The U.S. Equal Employment Opportunity Commission (EEOC) filed a lawsuit Thursday against Albertsons for subjecting its Hispanic workers "to harassment and a hostile work environment through the implementation of a no-Spanish policy." The EEOC said the conduct was a federal civil rights violation.
The lawsuit accused the store of banning employees from speaking Spanish to customers, while on break and around non–Spanish speakers, reprimanding those who did. The lawsuit said that the unwritten English-only policy was communicated to staff by an upper-level manager, according to The San Diego Union-Tribune.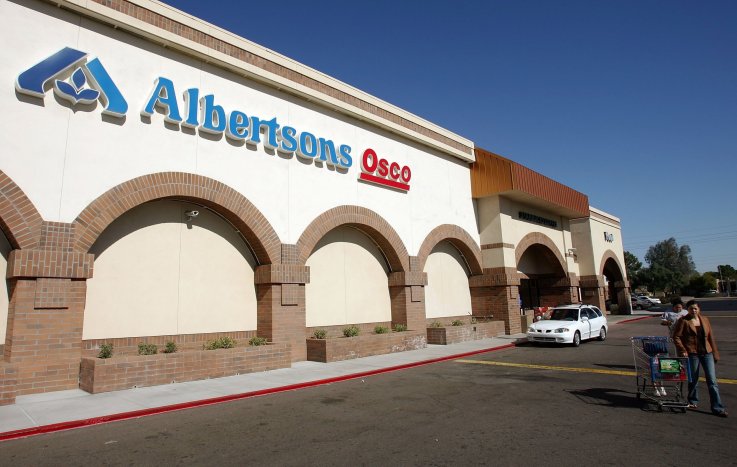 "Employers have to be aware of the consequences of certain language policies," said Anna Park, a California-based EEOC attorney, in a press release. "Targeting a particular language for censorship is often synonymous with targeting a particular national origin, which is both illegal and highly destructive to workplace morale and productivity."
Albertsons did not immediately respond to request for comment from Newsweek but, in a statement provided to the Associated Press, said: "Albertsons serves a diverse customer population and encourages employees with foreign language abilities to use those skills to serve its customers."
The lawsuit seeks monetary damages for the employees affected, and to stop the company from discriminating against employees based on nationality.
Albertsons, headquartered in Boise, Idaho, is one of the largest grocery store chains in the United States. It operates in 35 states and has several subsidiaries including Safeway, Shaw's, Star Market, Vons and Jewel-Osco.
The EEOC did not immediately return a request for comment.
Grocery Store Banned Employees from Speaking Spanish, Feds Say | Business