Grocery Store Cashier Bars Woman From Helping Customer on WIC Pay For Groceries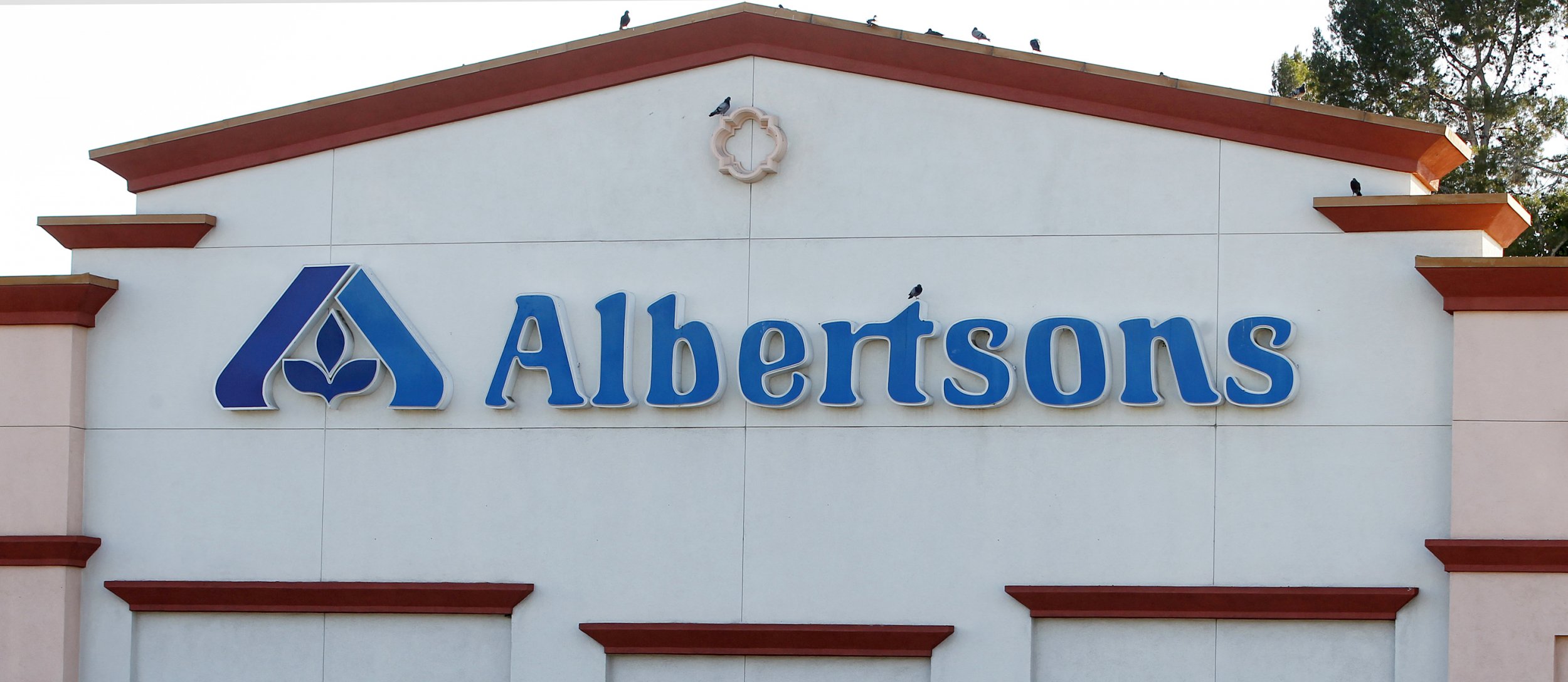 Updated | A grocery store in Gresham, Oregon, is under fire after a cashier reportedly barred a customer from helping to pay for the groceries of a customer on WIC, a food assistance program.
Amanda Arnlund took to Facebook to share her mother's experience at the Albertsons grocery store on May 18. Arnlund said her mother, Jacki Carroll, was waiting in line to pay for her groceries when she realized that an African American woman ahead of her was unable to pay for all of her groceries using WIC benefits.
The WIC program, or Special Supplemental Nutrition Program for Women, Infants and Children, gives supplemental foods, healthcare referrals and nutrition education for low-income women, infants and children up to age 5 who are at a nutritional risk. According to the USDA, more than half of the infants in the U.S. participate in the WIC program. The foods authorized under WIC are meant to "supplement participants' diets with specific nutrients."
Carroll offered to pay the $12 difference but the cashier abruptly said "no" in a "rude tone," Arnlund claimed in a post that has since been shared more than 7,000 times.
"[I] said, 'I will pay,' and she said, 'No!' Very abruptly," Carroll told KATU. "Literally, she raised her voice and said, 'No, you don't need to do that.'" Carroll maintained that she had no problem paying for the difference.
Carroll told KATU that she told the cashier, who she described as a white woman in her sixties, that she should let the unidentified customer have her groceries. The cashier reportedly replied: "No! You're not going to do that. She has WIC. She gets her free stuff."
According to Arnlund's post, Carroll told the cashier that she was being "judgmental" and that she needed to show compassion. The cashier, who Arnlund identified as Debbie, allegedly replied, "Well, that's what they do, they keep on having kids and getting handouts."
The unidentified customer left the grocery store without the fruits and vegetables she was unable to pay for, according to Arnlund's post.
Arnlund said her mother called the store after paying for her own groceries and spoke to a store manager, who claimed he did not have the authority to fire the cashier. Carroll is now demanding Albertsons apologize to the woman and offer her a store credit.
Since posting about the incident, Arnlund said she has been flooded with messages, including some threats to her family. Arnlund has also started a birthday fundraiser on Facebook to raise funds for the National WIC Association.
Albertsons told Newsweek in a statement that it was aware of the incident and that it was under investigation. The grocery store chain declined to say whether the cashier would be reprimanded.
"At Albertsons, we have a policy and a culture of treating our customers, and each other, with courtesy, dignity and respect. It's at the core of who we are as a company and member of this community," the company said in its statement.
"We sincerely apologize that, in this incident, it appears we did not deliver the customer service that we pride ourselves on," it continued. "While this isolated situation is still under investigation, we are taking this opportunity to remind all of our employees that each and every customer is a welcomed guest in our stores."
This story has been updated to include Albertsons' statement to Newsweek.