Presidents Day Grocery Store Hours: When Publix, Whole Foods and Target Are Open
Presidents Day, aka Washington's Birthday, is today, February 17. As today is a federal holiday, some federal services like the United States Postal Service and the United Federal Reserve may be closed, so the mail and banks might be affected. However, private businesses like restaurants and grocery stores should remain open.
As many people will have the day off work and school to celebrate Presidents Day, stores and restaurants, including grocery stores, will be open. Find out below which grocery stores will be open on Presidents Day.
Grocery Stores Open on Presidents Day 2020
Albertsons
Aldi
Fred Meyer
Kroger
Safeway
Trader Joes
Whole Foods
Sam's Club
7-Eleven
Costco
Kmart
Kohl's
Old Navy
Publix
Sears
Target
Walmart
Macy's
CVS Pharmacy
Duane Reade
Rite Aid
Walgreens
BJ's Wholesale Club
Dollar General
Family Dollar
While these grocery stores will generally stay open on Presidents Day, opening hours can vary by location so check with your local grocery store to make sure they are open, or if their opening hours are shorter due to the holiday.
Additionally, not only will some stores stay open for Presidents Day, but they will be celebrating the holiday with sales. Stores including Walmart, Best Buy, and Macy's, will be hosting sales in honor of the day, with some deals and discounts lasting for a week.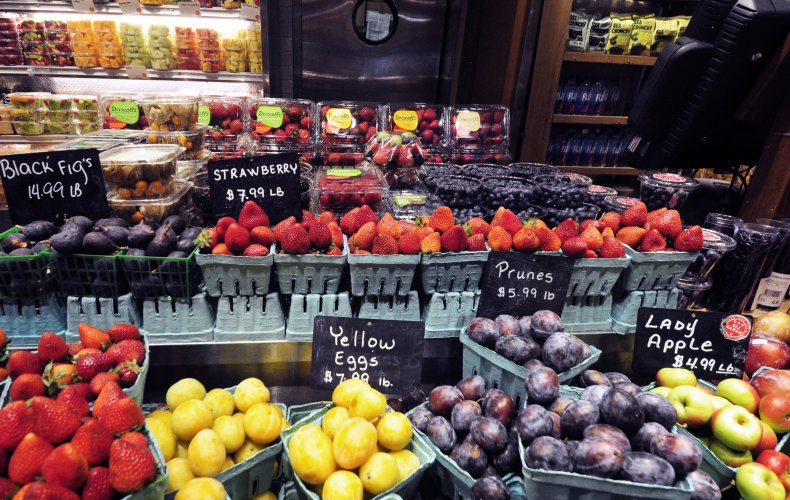 2020 Federal Holiday Schedule
The federal holidays celebrated in the U.S. so far this year are New Year's Day on January 1, Martin Luther King Jr. Day on January 20 and today is Presidents Day, February 17.
The federal holidays coming up in 2020 are Memorial Day on May 25, Independence Day on July 4, Labor Day on September 7, Columbus Day on October 12, Veterans' Day on November 11, Thanksgiving on November 26, and Christmas Day on December 25.
Other major holidays that are widely celebrated but are not federal holidays are Valentine's Day on February 14, St Patrick's Day on March 17, Good Friday on April 10, Easter Sunday on April 12, Mother's Day on March 22, Father's Day on June 21, and Halloween on October 31.
Washington's Birthday was established as an official holiday in 1879 in honor of George Washington. But in 1971, the introduction of the Uniform Monday Holiday Act meant that every holiday would be celebrated on a Monday, so Washington's Birthday is always celebrated on the third Monday of February.
Washington's Birthday was unofficially renamed Presidents Day to honor Lincoln too, as their birthdays were close together. Washington's birthday is on February 22 and Lincoln's birthday is on February 12, and while Lincoln's birthday was widely celebrated, it was never a federal holiday.
The federal holiday's official name is still Washington's Birthday, but it is now widely known as Presidents Day.