Politically Charged Grocery Store Mailer Claiming 'Hell Has Open Borders,' Stirs Controversy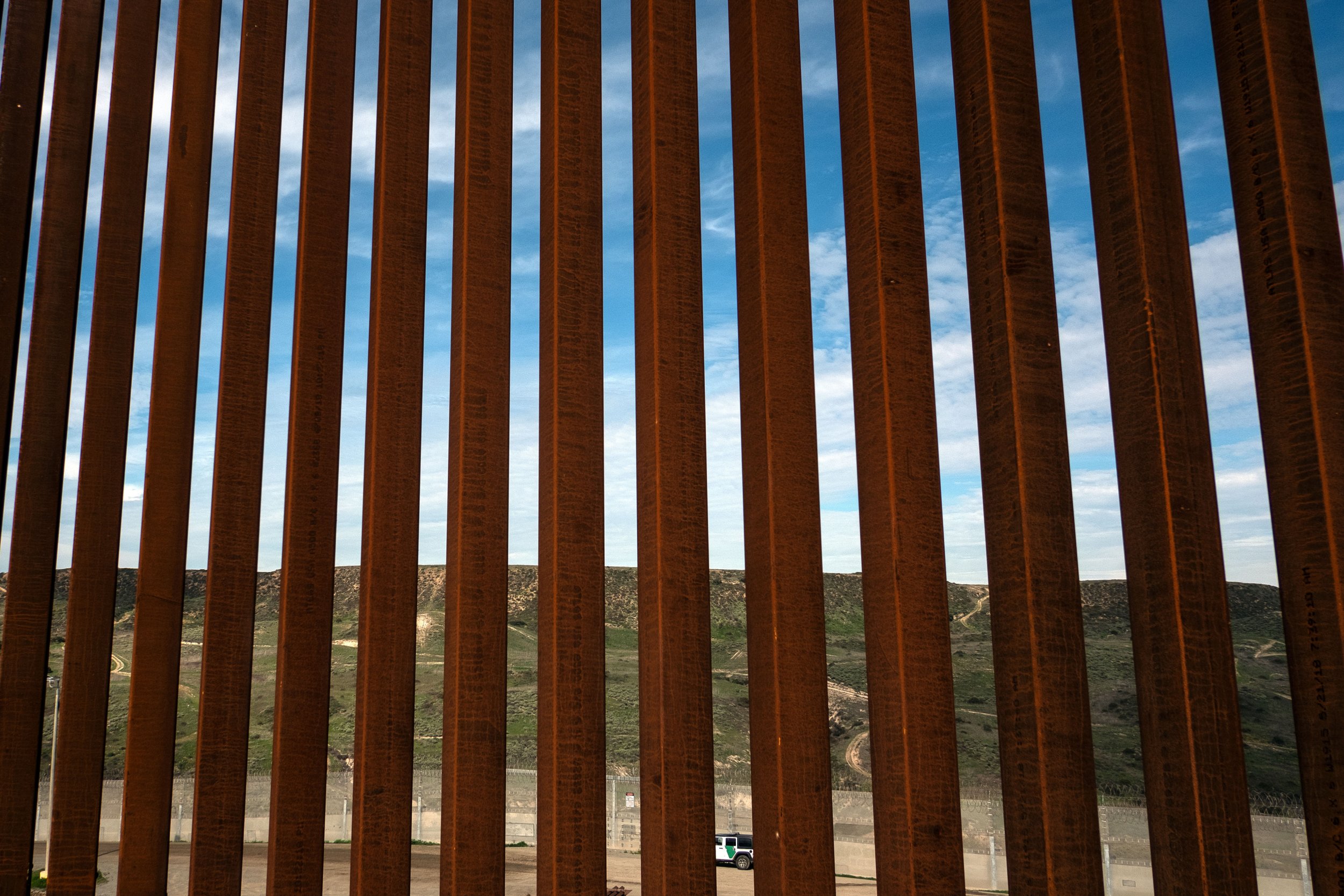 A grocery store stirred controversy after using Heaven and Hell in reference to the current border wall controversy and President Donald Trump's immigration policies.
Mac's Fresh Market, which has locations in Louisiana, Arkansas and Missouri, included a message at the top of its weekly advertisement mailers, many of which are faith-driven. A mailer in December said, "Jesus is the reason for the season," and one in January said, "Persecution and distress cannot be separated from God's love."
Judging by the comments on the company's Facebook page, the messages at the top of the mailers largely went unnoticed or at least were innocuous enough to not draw public outrage. However, on Wednesday, a mailer included a message that pointed to the contentious issue of constructing a border wall along America's southern border.
"Heaven has a wall, a gate and a strict immigration policy," the mailer said. "Hell has open borders. Let that sink in."
The ad gained attention on social media, drawing criticism. Several people posted comments on the company's Facebook page describing their disdain for the message and others called for a boycott of the store.
"You guys think that heaven is only full of white people? Boy, are you in for a surprise. You may wanna try hell first, who knows you may see more people you know that you thought there," one Facebook comment said. You guys have just put the first nail in the coffin that is your company. Welcome to what we call a PR nightmare."
Another person claimed that saying Heaven has immigration policies was shameful and not Christian behavior. The person added that she was sure "God is not happy with your disgusting racism and intolerance."
Several others reiterated claims that the owner was racist and encouraged the owner to read the Bible, specifically Isaiah 55:8-9 and Leviticus 19:33-34. However, not everyone was critical of the ad and some applauded the store for proclaiming its Christian faith.
"Due to your Christian beliefs, I'm going to start shopping more at Mac's! We need more store owners like you," one post said.
Others thanked owner Reggy McDaniel for standing up for his beliefs and encouraged him to ignore the backlash that he was receiving. McDaniel told KALB that the meaning behind the ad was whether people were prepared to go to heaven.
"I thought it was a perfect time because everybody is talking about the border, some people want it, some don't want us to have one," McDaniel said. "The only thing I was shocked about was that it's racist. I have never in my life been accused of being a racist. I'm 70 years old. I haven't evolved into one."
He acknowledged that people were upset by the ad and were considering boycotting the store, but given that this is America, McDaniel said those people have the "privilege" to shop where they want to. In his mind, all he can do is tell critics his case. He added he would be "shocked" if people deemed him someone who was unworthy of shopping with.