Grocery Store Owner Set his Business on Fire to Kill Coronavirus Germs
For one man, during the peak of the pandemic, the anxiety and anger around coronavirus became too much. He decided to burn down his co-owned business—the only grocery store in his Western Australian town—in order to avoid spreading the virus.
At the end of March, Edward Guy Mason, packed three shopping carts full of flammables and ignited them inside his Bruce Rock store, before attempting to commit suicide, ABC News reported.
Bruce Rock police posted an image of the blaze, which reached as high as a two-story building, on social media in March.
Locals at the scene phoned the emergency services. After walking home from the incident, Mason was arrested at his residence.
Mason's family had owned their grocery store business for 50 years, he had run it for 28 years. The huge inferno also caused damage to the next door hardware store, owned by Mason's brother, totaling more than $700,000.
Edward Mason pled guilty to the offense and was given a 16-month suspended jail sentence and was ordered to pay his brother approximately $350,000 in damages.
The court heard that Mason had smoked cannabis bongs before the incident, reported ABC News. It also heard that the perpetrator had been suffering from mental health issues for months leading up to the offense, and this was exacerbated by the pandemic.
Mason was under extraordinary pressure to satisfy customer demands, along with being deeply concerned about the hygiene in his store.
"I was running a business and just seeing my shelves stripped bare. It was very hard to deal with," said Mason outside the courtroom.
"People were driving 30 minutes from another town and they'd just come in and strip my shelves bare if their town was empty.
"That's where all the conflict began, because my customers couldn't understand why they couldn't get their regular items."
Mason was fearful of the germs coming from outside packages, being delivered to his store: "I felt surely there could be germs on these cartons," he said.
Richard Lawson the lawyer representing Mason's case, said Mason had told witnesses that he set fire to the business to kill germs and that "he decided he had to eradicate himself".
Mason has received counseling since the incident.
Judge John Prior said it was an "unusual" case, and said the global coronavirus pandemic had a "direct causal impact" on Mason's actions.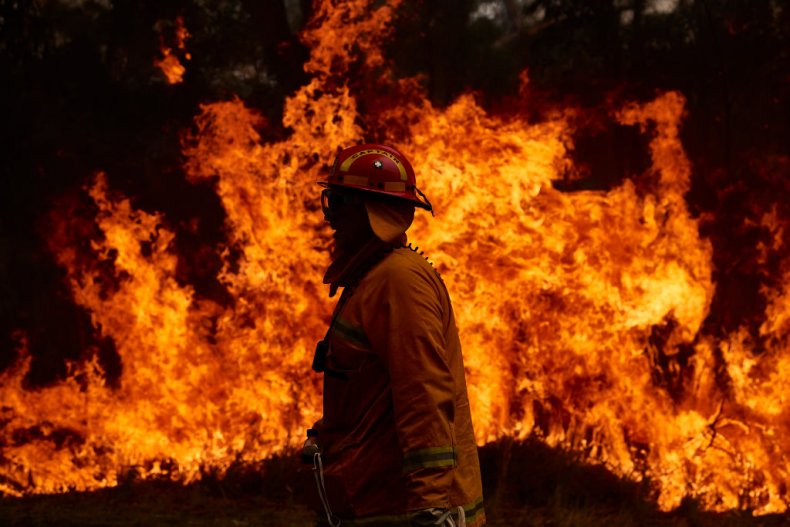 The defendant received a huge amount of local support from his home town of Bruce Rock, with 17 character witnesses coming forward in defense of his actions.