Grocery stores, including Kroger, Safeway, and Albertsons are hiring, as they need more employees to meet the high demand during the coronavirus outbreak. The grocery store chain Cosentino's announced that it is looking to hire workers who lost their jobs due to the coronavirus, and Amazon announced it will hire 100,000 more people to work across the U.S.
Companies hiring amid coronavirus
Albertsons
Amazon
Cosentino's
CVS
Dollar General
Kroger
Safeway
Walmart
Albertsons
Albertsons has vacancies in retail, pharmacy, within the supply chain, as well as corporate positions. Albertsons tweeted: "We need your help. We're hiring for immediate openings! Apply at your local store or online now!"
Safeway, which is own by Albertsons, also announced on social media that it was hiring. There are currently more than 1,600 job vacancies on the Albertson's website, which covers other stores the chain owns, like Randall's and Acme.
Amazon
Amazon is hiring 100,000 new employees across the U.S. to work at its fulfillment centers and within its delivery network. Amazon is looking to hire people who have lost their jobs due to the coronavirus outbreak and is willing to take people on temporarily.
In a statement, Amazon said: "We also know many people have been economically impacted as jobs in areas like hospitality, restaurants, and travel are lost or furloughed as part of this crisis.
"We want those people to know we welcome them on our teams until things return to normal and their past employer is able to bring them back."
Amazon also announced that it would increase pay by $2 an hour for existing employees from April, in a $350 million investment to help increase pay in the U.S., Canada, the U.K., and the countries in the EU.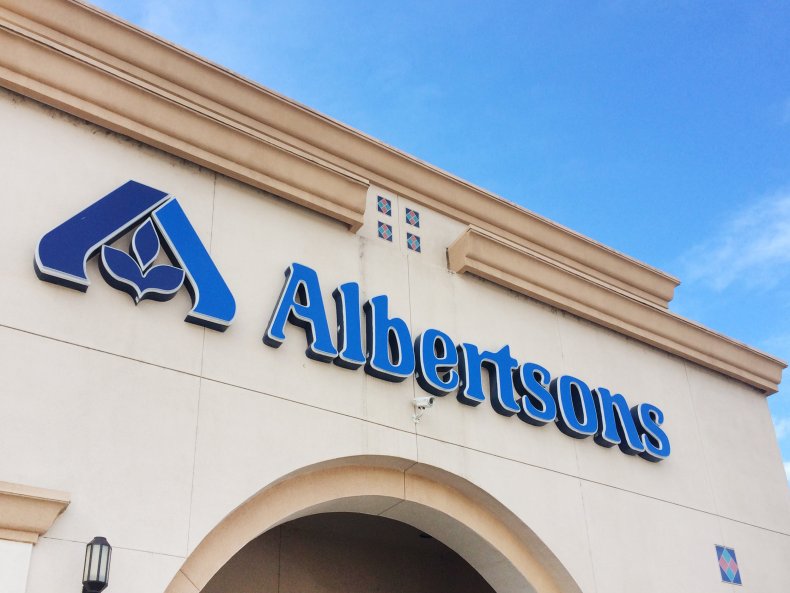 Cosentino's
Cosentino's is hiring workers, with vacancies at their owned stores, Price Choppers, Apple Markets, and Sun Fresh, too. Cosentino's is especially interested in hiring workers who have recently lost their jobs due to coronavirus, such as servers who worked in a restaurant that has since closed down to encourage social distancing.
Cosentino's tweeted: "Sharing good news! If you have recently been laid off due to the COVID-19 epidemic, join our team! Our stores, Price Choppers, Apple Markets, Sun Fresh stores, and Markets, are options!"
CVS
CVS wants to hire 50,000 full-time, part-time and temporary employees, with open vacancies across the country. The roles CVS is hiring for include store associates, home delivery drivers, distribution center employees, and customer service professionals.
CVS will be go through the hiring process virtually, using virtual job fairs, virtual interviews, and virtual job tryouts. CVS also said that it will hire people who have lost their job due to the coronavirus outbreak, as "roles will be filled by existing CVS Health clients who have had to furlough workers, including Hilton and Marriott."
Dollar General
Dollar General is looking to hire 50,000 employees by the end of April. Kathy Reardon, Dollar General's senior vice president and chief people officer, said in a statement: "We invite individuals looking to start or grow a career, as well as for those whose job may be temporarily impacted by COVID-19, to apply for opportunities to help further our mission of Serving Others."
Kroger
Kroger is currently hiring, with vacancies at the grocery store chains the company owns, which are: Baker's, City Market, Dillon Stores, Food 4 Less, Foods Co., Fred Meyer, Fred Meyer Jewelers, Fresh Eats MKT, Fry's Food Stores, Gerbes, Jay C Food Stores, King Soopers, Kitchen 1883, Kroger, Mariano's, Metro Market, Owen's, Pay Less, Pick 'n Save, Copps, QFC, Ralph's, Ruler Foods, Smith's Food & Drug, and The Little Clinic.
Kroger is also providing all its employees, including recent hires and those still on probation, with two weeks paid sick leave during the coronavirus outbreak.
Walmart
Walmart will be hiring 150,000 employees to fill include full-time, part-time and temporary positions at its distribution centers and fulfillment centers to keep up with the demand during the coronavirus outbreak.
Walmart wants its new employees to start quickly, so it has introduced an expedited hiring process, which means somebody could start working within 24 hours of applying.