Memorial Day Grocery Store Hours 2020: When Do Publix, Walmart, Target and More Open?
Memorial Day is today, May 25. As a federal holiday, some services like banks and post offices will be closed. However, grocery stores are typically open, although some are operating with modified hours.
Memorial Day was officially declared a federal holiday in 1971, having been celebrated in some form since the late 1860s. It is a day for people across the U.S. to honor and remember the men and women who have died while serving in the Armed Forces.
While Memorial Day may be a little different this year, Americans can still remember those who have died by observing a minute's silence at 3 p.m. local time.
Grocery Store Hours on Memorial Day 2020
If you have to go to the grocery store on Memorial Day, be sure to check below for which stores are open before heading out. Additionally, some stores will be operating with limited hours, either due to the holiday or the coronavirus pandemic, and some grocery store chains' hours vary by location.
Some grocery stores have adjusted their hours. Kroger, Publix, Sam's Club, Target, and Walmart have all modified their opening times with some closing earlier to allow staff more time for cleaning.
Other stores, including Costco, Dollar General, Publix, Target, Walgreens, Walmart and Whole Foods, have adjusted their hours to open early for senior citizens and vulnerable customers. Members of the general public may have to wait a little later before entering the store.
Also, before heading to the grocery store, be aware some stores may require customers to follow health and safety guidelines, such as wearing face masks or using contactless payment. Check with your local grocery store for its latest hours and policies before heading out on Memorial Day.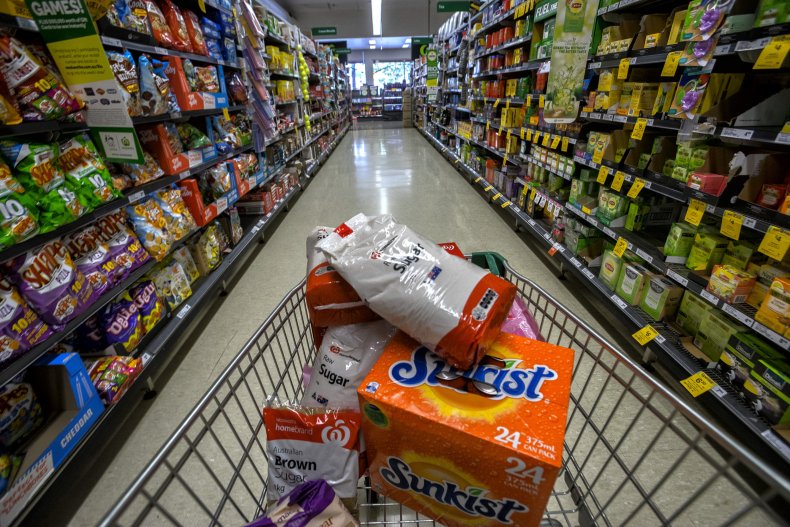 Grocery Stores Open on Memorial Day 2020
Albertson's
Aldi
CVS
Duane Reed
Kmart
Kroger
Publix
Rite-Aid
Sam's Club
Save a Lot
Save-Mart
ShopRite
Target
Trader Joe's
Vons
Walgreens
Walmart
Wegmans
Whole Foods
7-Eleven
Grocery stores closed on Memorial Day 2020
Costco
Cost Plus World Market
Additionally, some grocery stores will also be offering deals for Memorial Day. These include 7-Eleven, which is offering military members, veterans, and their family members a free coffee or Big Gulp. Some stores, including Walmart and Target, are hosting sales to celebrate the holiday.