Which Grocery Stores Are Open on Martin Luther King Jr. Day? Costco, Target Hours
Martin Luther King Jr. Day is today, January 18, and as it is a federal holiday, many federal services will be closed or operating with a modified service—but are grocery stores open on MLK Day?
Federal services such as the Federal Reserve and the United States Postal Service (USPS) will be closed today, as federal services observe Martin Luther King Jr. Day as a holiday. Federal employees will generally have the day off and many federal services, such as banking and mailing services, will be unavailable or limited.
However, private companies, such as grocery stores, do not have to observe federal holidays, and businesses can decide whether or not they will close or operate with modified hours on federal holidays, such as Martin Luther King Jr. Day.
While major grocery stores will close on some federal holidays, such as Thanksgiving Day and Christmas Day, for example, many grocery stores will remain open on MLK Day. However, while grocery store chains will generally be open today, individual stores may choose to operate with holiday hours, though this will vary by location.
Grocery Stores Open on Martin Luther King Jr. Day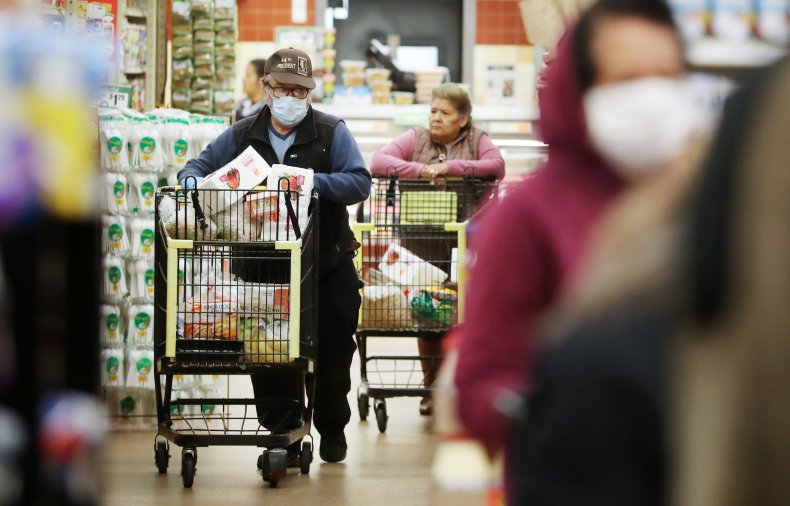 The following grocery stores will generally be open on Martin Luther King Jr. Day, January 18, though hours may vary by location. Check with your local grocery store for its exact hours before heading out, but most stores will be open today.
Acme
Albertsons
Cub Foods
CVS
Food Lion
The Fresh Market
Hannaford
Harris Teeter
H-E-B
Hy-Vee
Kmart
Kroger
Publix
Ralphs
Rite Aid
Safeway
Sprouts Farmers Market
Target
Walmart
Whole Foods
7-Eleven
Aside from it being a federal holiday, some grocery stores may be affected by health and safety precautions amid the COVID-19 pandemic. Some stores may be operating with modified hours to allow elderly or vulnerable patients to shop at quieter hours, for example, or stores may close earlier to allow staff adequate time to clean.
Stores may also be operating with additional restrictions and requirements, such as limits on the number of people allowed in the store and rules regarding face masks and hand sanitizer. Be sure to understand the health and safety guidelines of your local grocery store before heading out.
To prepare for the rest of 2021, the upcoming federal holidays are as follows: Presidents Day is on February 15, Memorial Day is on May 31, and Independence Day is on July 4, although it falls on a Sunday this year, so some federal services will be unavailable on July 5.
Then, Labor Day is on September 6, followed by Columbus Day on October 11, and Veterans Day on November 11. Finally, Thanksgiving Day is on November 25, and Christmas Day is on December 25. However, as December 25 falls on a Saturday this year, December 24 will be observed as a federal holiday.
Although grocery stores will not be closed on every one of these federal holidays, they may operate with limited hours on some of the major holidays, like Thanksgiving Day and Christmas Day.