Groom Rapes Bride's Friend Before Las Vegas Wedding, Police Say
A bridegroom has been arrested on charges of raping his fiancée's friend in the hours before his Las Vegas wedding.
Omar Delaney, 35, is alleged to have followed the wedding guest into her hotel room after he and other guests had been out on the Las Vegas Strip on the night of April 19, according to an arrest report cited by the Las Vegas Review Journal.
Delaney, from Tacoma, Washington, had offered to walk the guest back to her room, which was next door to the bride and groom's room, the woman told police.
However, the 35-year-old followed the woman into her room and began fondling her breasts, according to the arrest report.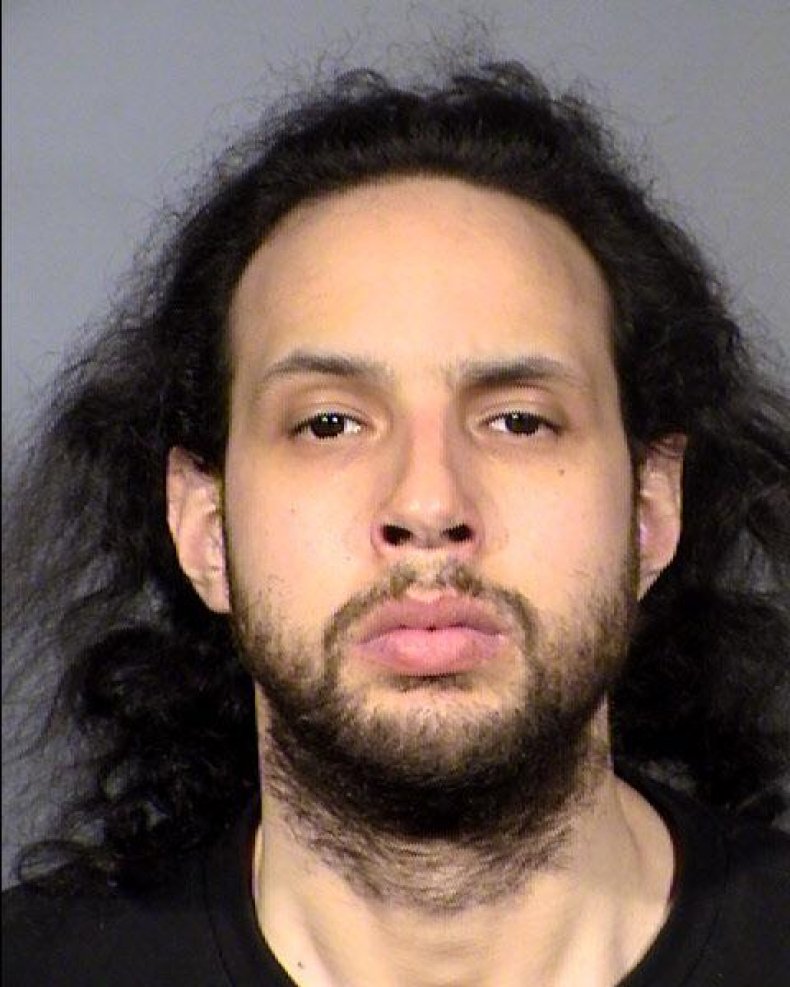 "[She] told Omar, 'I don't like it,' and tried to scoot away from Omar," the report states, as reported by the Review-Journal. "Omar responded, 'OK.'"
Delaney reportedly left the room but came back a few minutes later and began removing the woman's clothing before performing a sex act on her. The woman said she was afraid he might become violent if she resisted.
Delaney left the room again but returned a few minutes later, climbed on top of her and raped her, according to the report.
The woman reportedly went to another wedding guest's room after the incident, but upon finding Delaney there she told the guest that she had had a bad dream and this was why she was upset, KTNV reported.
She then returned to her room and called her mother. On the morning of April 20, she called Las Vegas police to report that she had been sexually assaulted and wanted to press charges, according to the news outlet.
The woman's hotel key was found in Delaney's hotel room, according to the arrest report. Police determined that it had been used at 12:21 a.m., 12:38 a.m., 1 a.m. and twice at 1:29 a.m., the Review-Journal reported.
In a photo posted on April 18 to a Facebook account with the name Omar Delaney, a man can be seen at an airport. The caption reads: "On my way to vegas to get lit. Peace."
Another photo posted to the same account on April 26 shows a couple on their wedding day with the caption, "Married AF yo."
Delaney was arrested on the morning of April 20 on three counts of sexual assault and one count of lewdness, Clark County court records show.
He was booked into Clark County Detention Center, but was released on April 21 on $10,000 bail. The wedding then went ahead. Delaney has a court hearing scheduled for July 26.
His wife, Tamara Delaney, is said to be standing by her husband. The Daily Mail reported that she wrote on Facebook: "Im happy to tell you everything after the trail [sic]. She verbally consented and is lying. And yes I am still by my husband's side."
Newsweek has contacted the Las Vegas Metropolitan Police Department and Tamara Delaney for comment.