A groom on a "blind marriage" reality show mistook a bridesmaid for his bride in an excruciating moment that is going viral.
On Monday night's episode of Married At First Sight U.K. viewers were left cringing when contestant Adam Aveling made the embarrassing faux-pas while waiting at the alter for his future wife.
The popular E4 reality show sees a panel of experts match two complete strangers together to tie the knot on their first time ever meeting. The new couples then live together for a period of time before deciding whether they want to continue their marriage or not.
As the ceremony began on Monday night's episode, the nervous groom exclaimed "Wow!" as his bride's first bridesmaid walked down the aisle towards him.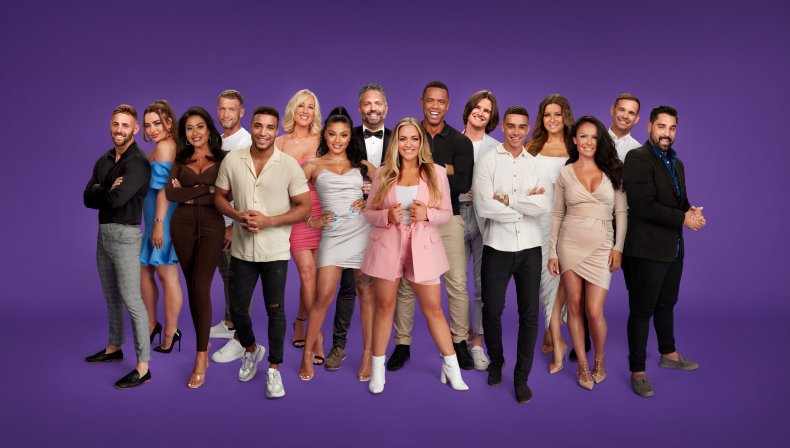 Thinking the woman was his soon-to-be wife, Aveling continues: "Hi, nice to meet you."
Then to make matters worse, Adam's father interjects to say: "That's the bridesmaid Adam! False alarm."
Aveling then embarrassingly turns away and waits for his bride, Tayah, who he luckily gives the same reaction to upon seeing her walk down the aisle.
The mortifying moment prompted a huge reaction from viewers who took to Twitter to share their embarrassment for Aveling.
"That awkward moment when Adam thought the bridesmaid was the bride #MAFSUK," one tweet reads.
While Love Island star Chris Hughes added: "This is friggin outstanding. I'm dying hahahahah."
"This is sensational," said athlete Curtis Woodhouse.
While Welsh TV personality Jordan Davies tweeted: "I must have watched this 1000 times and still love it."
Speaking ahead of his blind marriage, Aveling said on the show: "The nerves have definitely kicked in and it's hard to get my head around.
"If this goes well I'll be talking about this day for the rest of my life."
Meanwhile, his new wife Tayah Victoria opened up about her experience on the show after Monday night's episode aired.
"So here he is.... My new husband," she said on Instagram. "Tonight's episode was a tough one to watch in parts, my misscarriage hasn't been something I have spoken about to many people and still find difficult in a sense to speak about, however I hope speaking about this subject brings to light the awareness it really needs.
"My family, also, are the most amazing, supportive family in the world and I'm the luckiest person alive to have them. I'm so excited for everyone to see the journeys of myself and adam and the rest of the couples throughout this process."
Married at First Sight U.K. airs Monday to Thursday at 9 p.m. on E4 in the United Kingdom.