Groom Thinking Wife Was Having Affair Shuts Down Spillway in Wedding Night Shooting
Two people were shot on Saturday night on a Louisiana spillway after a groom exited his vehicle and opened fire. The groom, still dressed in his wedding tuxedo, reportedly thought his new bride was having an affair with his friend.
The incident occurred on the Bonnet Carré Spillway in St. John the Baptist Parish following a wedding in nearby Kenner, Louisiana. The suspected gunman has been identified as 30-year-old Devin Jones, who was arrested by the St. John Parish Sheriff's Office for attempted first-degree murder, aggravated second-degree battery and two counts of aggravated criminal damage to property.
Jones was reportedly driving a car with his new bride and a male friend when they became stuck in traffic due to a car crash involving multiple vehicles. An argument allegedly ensued with Jones accusing his new wife of having an affair with the male passenger. The fight escalated when Jones got out of the car and allegedly shot the male friend. He also fired at another car stuck in traffic, injuring the hand of a driver, according to the police report.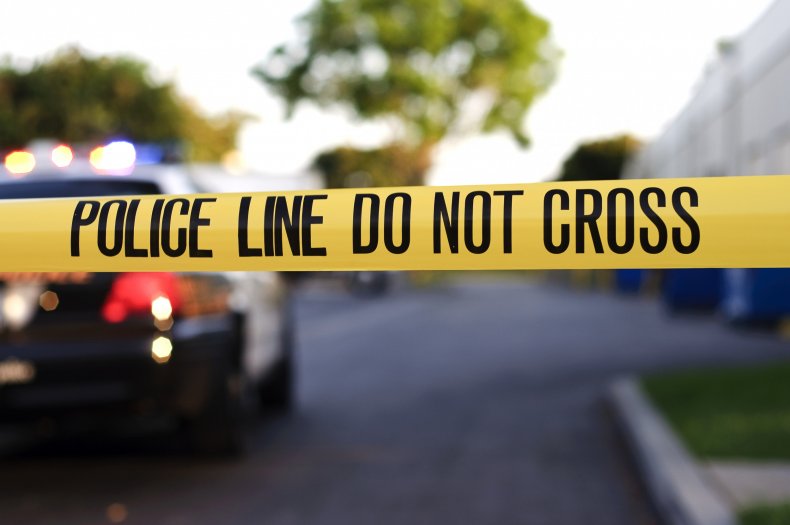 Jones' wife fled the car and sought help from first responders who were aiding the victims of the collision. She was allowed inside an ambulance, but officers said that moments later Jones began shaking and striking the vehicle in an attempt to get her out.
Social media was soon full of messages from people who claimed they witnessed the violence.
"Im currently sitting in this mess as well. Yes this is real!!! There is a bad accident that shut the bridge down and while the accident was being handled, someone got out of their vehicle and started approaching other vehicles and shooting innocent people sitting in their cars stuck in traffic!" Brian Chappell Jr. wrote on Facebook at 1:39 a.m. Sunday. "We are currently still sitting in dead stop traffic while police are trying to locate the active shooter.
Jones' male friend and the other shooting victim were airlifted from the scene and taken to a nearby hospital to be treated for their gunshot injuries.
"In the craziness of things I've seen in 33 years [of work], that's gonna be a top 10, maybe top five," St. John Parish Sheriff Mike Tregre told the press on Sunday. "I'm just glad nobody got killed."
Tregre said the investigation is still ongoing, but he also added that alcohol was thought to be a factor in the incident.