How to Watch Groundhog Day 2023 on TV and Livestream
February 2 is Groundhog Day in the United States and Canada and for 2023, there are big festivities planned to mark the occasion.
The celebration, which is the subject of the classic 1993 Bill Murray movie, originated in the town of Punxsutawney, Pennsylvania, and indicates to those living in the town whether they can expect an early spring or six more weeks of winter.
The tradition originates from an old Germanic tale that states that every year a groundhog (or woodchuck) known as Punxsutawney Phil will emerge from its den.
If the groundhog sees his shadow upon leaving his den, it means the winter will carry on for six more weeks, but if it sees a cloudy day, it means an early spring is upon us.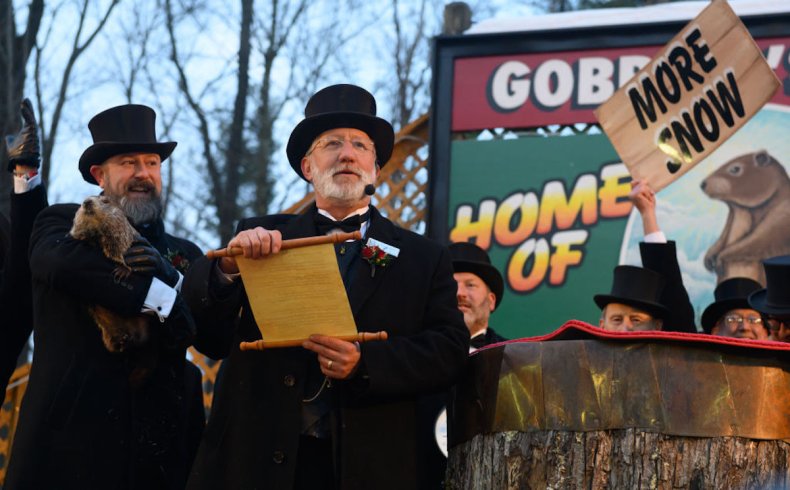 The date of February 2 is chosen to celebrate Groundhog Day as it is the midpoint of winter and large celebrations take place across North America on the day.
The largest celebrations take place in Punxsutawney as this is where the first observance of Groundhog Day took place, over 130 years ago.
The annual ceremony is held at day break at a place in Punxsutawney called Gobbler's Knob and is planned by a select group called the Punxsutawney Groundhog Club Inner Circle, who also look after Punxsutawney Phil throughout the year.
At the ceremony, viewers can expect to see the president of the Inner Circle help Punxsutawney Phil to the top of a stump, where Phil then shares with the president what he's seen in a language known as "groundhogese."
The president, who is said to be the only person allegedly able to understand groundhogese, then translates Phil's message, which is then broadcast to the crowds and those watching from their own homes.
Last year, Phil saw his shadow, predicting six more weeks of winter for the 5,000-plus crowd in the audience, but this year's audience and viewing public will need to tune in to find out what he forecasts for 2023.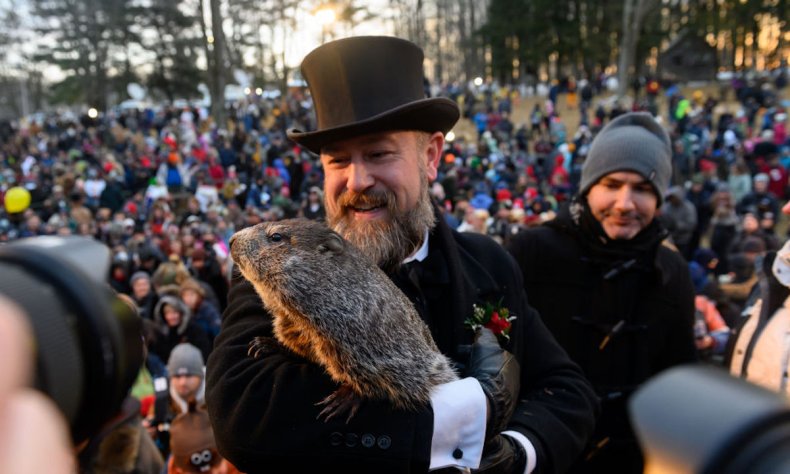 While plenty of people turn up to see Phil's projections for the upcoming months in person, those who don't live in Pennsylvania can also partake in the celebrations virtually.
Newsweek has everything you need to know about watching the Groundhog Day ceremony on television or livestream.
How To Watch Groundhog Day 2023 on TV and Livestream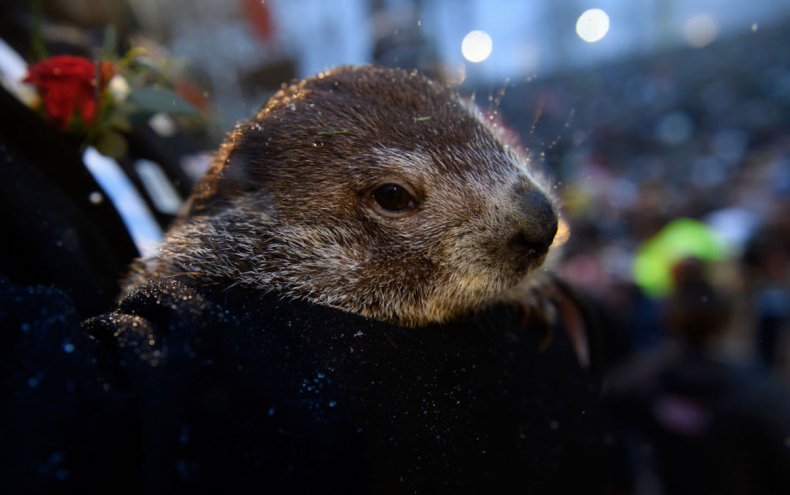 The Pennsylvania Tourism Office is once again hosting live coverage of the Groundhog Day celebration, which this year marks the 137th commemoration.
The Visit Pennsylvania website will be live streaming Groundhog Day 2023 straight from Punxsutawney, with the stream beginning at 6 a.m. ET.
Punxsutawney Phil, who is, according to lore, the same animal that was at the first Groundhog Day ceremony back in 1886, is due to emerge from his den at about 7:25 a.m. ET.
USA Today is also running the livestream via its official YouTube channel.
Meanwhile on television, both FOX and NBC will run a shorter broadcast of Punxsutawney Phil's big moment from 7:15 a.m. ET.
Local residents in Pennsylvania can tune in to PCN (on channels 74 and 1127 for Comcast subscribers or channels 9 and 509 for Verizon FIOS members) for the full event, with a live broadcast beginning at 6 a.m. ET.