'Groundhog Day' Movie: Where To Watch Online; TV Schedule For 2018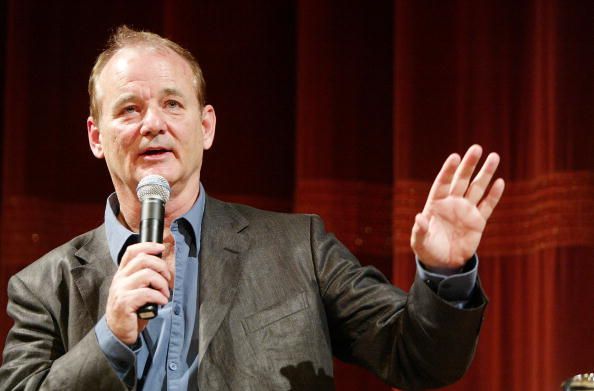 On Wednesdays, we wear pink. And on Groundhog Day, we watch Groundhog Day. At least we could if we wanted to.
The 1993 film, written by Danny Rubin and Harold Ramis, is celebrating its 25th anniversary this year. It stars Bill Murray as Phil, a Pittsburgh weatherman covering the groundhog's foray out of its hole in Punxsutawney, Pennsylvania. But when a snowstorm hits that Phil didn't predict—not a great reflection of his skills—he ends up getting caught in a time warp that forces him to relive that day over and over and over and over again.
The film—which also stars Andie MacDowell, Chris Elliott and Stephen Tobolowsky—earned $70.9 million at the domestic box office and has a 96 percent critics' rating on Rotten Tomatoes; among the critiques, Groundhog Day is "smart, sweet and inventive," and "highlights Murray's dramatic gifts while still leaving plenty of room for laughs."
Here are several ways to watch the movee on, or soon after, Groundhog Day on Friday:
In theaters
In honor of the film's 25th anniversary, some movie theaters around the country—from Texas to New York to Michigan to Washington (and even a few up in Canada)—are holding special screenings. You can find the long list of locations here.
On television
Groundhog Day will be playing on repeat (how appropriate) on Starz Encore Classic on Friday. Tune in at 12 a.m. ET, 1:44 a.m. ET, 3:28 a.m. ET, 5:12 a.m. ET, 6:56 a.m. ET, 8:40 a.m. ET, 10:24 a.m. ET, 12:08 p.m. ET, 1:52 p.m. ET, 3:36 p.m. ET, 5:20 p.m. ET, 7:04 p.m. ET, 8:48 p.m. ET. (Check your local listings for the most up-to-date information.)
Online
There are several ways to watch the movie online, though it's not included in Amazon Prime or available on Netflix streaming (it can be ordered from Netflix on DVD, to watch belatedly). You can rent ($3.99) or buy ($7.99) via Amazon, or watch it for free with a trial of Starz on Amazon. You can rent ($2.99) or buy ($6.99) it on Google Play. You can rent ($2.99-$3.99) or buy ($6.99-$18.99) it via YouTube. You can rent ($2.99) or buy ($7.99) on Vudu. And finally you can rent ($3.99) or buy ($17.99) on iTunes.
Blu-ray
A new 25th anniversary edition of the film came out on 4K Ultra HD Blu-ray on January 23. If you want a hard copy, you'll find it at Best Buy.