The current generation may have never seen (or remember seeing) the 1993 comedy Groundhog Day starring Bill Murray. But Sony Pictures is looking to bring it back again with a new virtual reality experience.
Groundhog Day: Like Father Like Son has players become Phil Connors Jr., the son of Murray's character from the first film. Like the first Groundhog Day , Phil Connors Jr. is set to repeat what happened to his dad almost three decades ago.
Check out the synopsis and teaser trailer, here.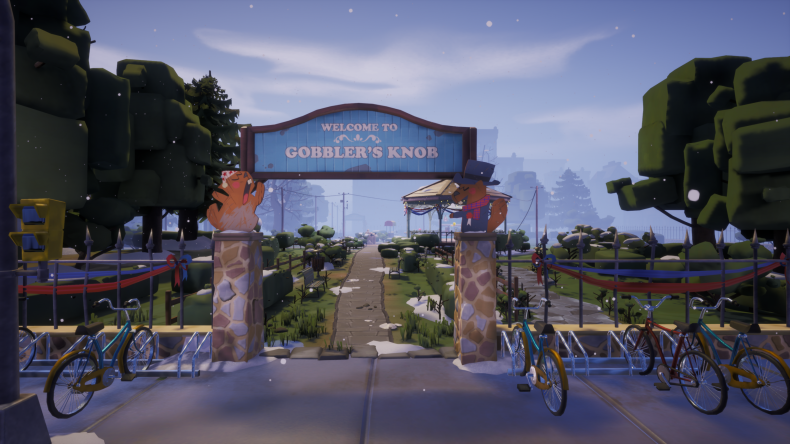 In Groundhog Day: Like Father Like Son, you'll play as the charming but arrogant Phil Connors Jr., who grew up in the shadow of his father — a man who spent a lifetime repeating a single day until he had made it perfect. But for Phil Jr., today is the worst day of his life. He's trapped back home in Punxsutawney, the small town he thought he'd escaped, where he can't even get a decent cappuccino — and he's going to have to repeat the day over and over, until he learns the true value of friends and family.
This new VR experience will give players a branching narrative, complete with choices that will tailor the story to their decisions. There are many ways to get to the end of the story, but how many Groundhog Days will it take?
The publisher and producer of Groundhog Day: Like Father Like Son is Sony Pictures Virtual Reality, the VR arm of Sony Pictures Entertainment which has launched several popular VR experiences including Ghostbusters: Dimension , Can You Walk The Walk and Spider-Man: Homecoming VR . Groundhog Day: Like Father Like Son is being co- produced by MWM Immersive, a division of Madison Wells Media behind high-quality VR and AR experiences like Jon Favreau's Gnomes & Goblins and Chained: A Victorian Nightmare. The game is being developed by Tequila Works, a Madrid-based video game developer that has created award-winning games like Deadlight, RiME and The Invisible Hours.
Groundhog Day: Like Father Like Son will release for PlayStation VR, Oculus and Vive later this year.
What do you think of the story of Groundhog Dog continuing? Are you interested in picking this up? Let us know in the comments section below.