Groundhog Shot Dead by Sheriff's Deputy for Blocking Traffic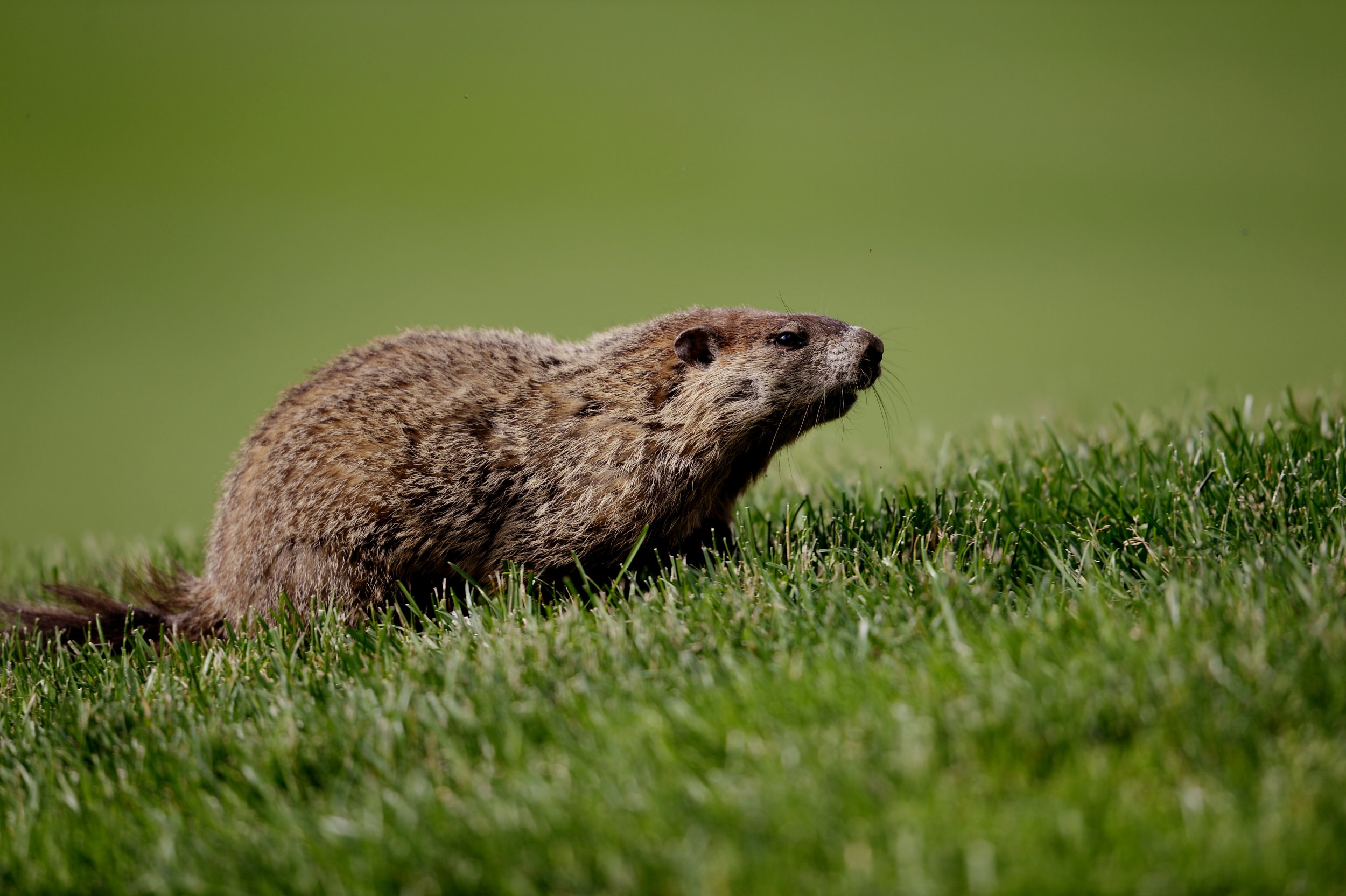 A groundhog that was blocking traffic on a Maryland road has been shot dead by a sheriff's deputy.
On Sunday afternoon, police in Carroll County arrived at Liberty Road to find the groundhog running across asphalt. The deputy tried to shoo the groundhog off of the road, but it instead ran at the officer.
After some back and forth attempts to guide the animal off of the road, the groundhog began to run at the deputy. The policeman responded by pulling out his gun and shooting it.
It took two shots to kill the groundhog—it continued to move slowly after the first bullet. The second shot appeared to put the animal out of its misery, despite it still twitching.
After a video of the ordeal circulated on Facebook, the Carroll County Sheriff's Office released a statement to WBAL-TV. The deputy "realized that it was not responding as expected for an animal that was not being cornered or trapped. Believing the groundhog to be either sick or injured, the deputy then put the animal down for the public's safety," the comment reads.
Video of the incident can be seen here.
Humane Society of Carroll County executive director Karen Baker said the groundhog's behavior was "unusual." "Under normal circumstances, an animal will take its easiest route of escape when it's threatened or frightened," Baker said.
"Normally, an animal will run from humans, especially if you're making yourself large, you're stomping your feet, you're loud."
Speaking to the Carroll County Times, Cpl. Jon Light said the video clearly shows the groundhog coming after the officer. "At this point in time, the animal was not acting as a normal animal would," Cpl. Light said. "It is within our policy to dispose of any animal that could pose a health threat."
The name of the sheriff's deputy has not been revealed.
Groundhog Shot Dead by Sheriff's Deputy for Blocking Traffic | U.S.