Group Called 'The Sopranos' Allegedly Stole $1M in Items to Support Drug Habits
Eleven people have been indicted in Colorado in connection with "a series of crimes to support their fentanyl, heroin and methamphetamine addictions," the Denver district attorney announced on Friday.
The group is accused of stealing more than $950,000 "in motor vehicles, firearms, tools, financial transaction devices and other items to maintain their lifestyles and support their drug habits," the office of Denver District Attorney Beth McCann said.
The DA's office added that the group is "accused of operating as an enterprise and self-identifying as 'the Sopranos.'"
The members of "The Sopranos" are accused of "targeting Kias and Hyundais" and operating in teams of two to "identify potential target vehicles."
"One team member would break the driver's side door lock, then break the ignition lock and start the vehicle using a screwdriver. The other team member acted as look-out and get away driver. They then allegedly attached stolen license plates to conceal the stolen vehicles," the DA's office wrote in a statement on Friday.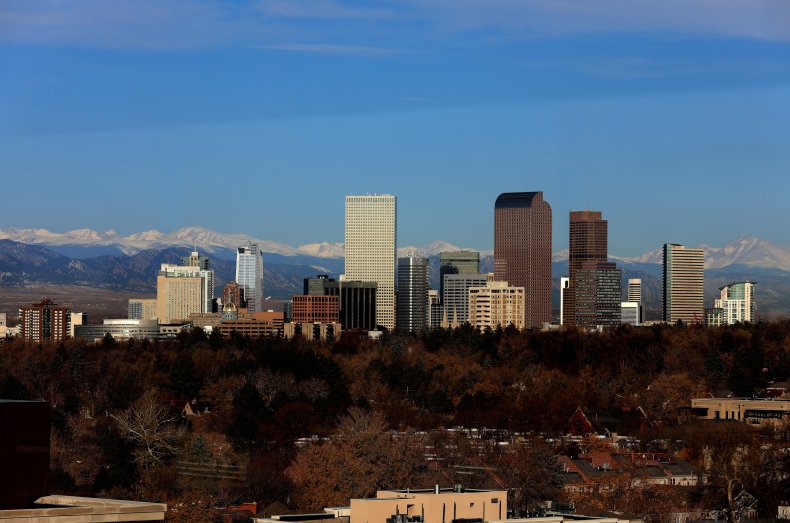 They also targeted vehicles that were left running unattended and are accused of using credit cards found in stolen vehicles to make purchases, according to the DA.
The members reportedly shared information and techniques among one another "to perfect the best methods of quickly stealing a vehicle" and also boasted to one another on Facebook "about their individual prowess at automotive thievery."
The group also allegedly used Facebook to "coordinate crimes, to elude capture, and to arrange for bond for each other."
"On some occasions, they are accused of livestreaming their crimes while in progress over Facebook as other enterprise members offered real-time encouragement. Facebook and other social media platforms were used to arrange for the sale of the alleged stolen goods," the office said.
Prosecutors say they believe that the group used the money they received from their crimes to purchase drugs.
Members of the group face charges including 37 counts of aggravated motor vehicle theft; 20 counts of identity theft; possession of a weapon by a previous offender; possession with intent to manufacture or distribute a controlled substance, and others.
In total, the district attorney said the group was indicted on 91 counts. The alleged crimes took place between February 19, 2021, and September 29, 2021.
The cases were originally filed in Denver District Court on September 29. The Denver Police, other local police departments and the Colorado Metro Auto Theft Task Force were also involved in the case.