Group of Canadians Accidentally Receive Saline Injection Instead of COVID-19 Vaccine
A clinic in Ontario, Canada, accidentally injected a group of patients with saline instead of a COVID-19 vaccine.
The incident occurred at Mackenzie Health's COVID-19 vaccine clinic at Cortellucci Vaughan Hospital in Vaughan, Ontario. Mackenzie Health, a Canada-based healthcare provider, reported that the incident included six individuals.
In a statement issued on Monday, Mackenzie Health wrote: "On Sunday, March 28, six individuals received an injection of saline instead of the COVID-19 vaccine at the Mackenzie Health COVID-19 Vaccine Clinic."
According to Mackenzie Health, receiving a saline injection does not cause any harm, as it is used to dilute the COVID-19 vaccine before administration. However, the statement noted that "this should not have happened."
"Our internal quality assurance processes allowed us to identify this issue in a timely manner and contact the impacted individuals to disclose the issue, offer support and have them tested for antibodies to identify those who needed to be re-injected with vaccine," the company said.
Toward the end of the statement, Mackenzie Health wrote: "We sincerely apologize for the error and for the uncertainty and concern this situation has caused. We have undertaken a full review of our processes and have implemented additional safeguards to prevent this from happening again.
Newsweek reached out to Mackenzie Health for further comment, but did not receive a response in time for publication.
The report from Mackenzie Health comes as Ontario faces a surge in COVID-19 cases. According to the Ontario Ministry of Health, the Canadian province reported 4,212 new cases on Wednesday, marking an increase from Tuesday when the province reported 3,469 new COVID-19 cases. And prior to Tuesday, daily case counts remained around 4,000.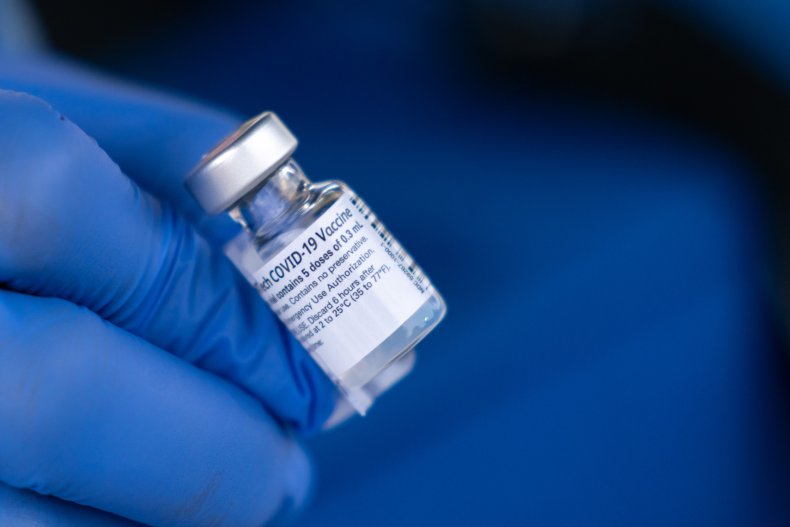 In response to the increase in COVID-19 cases, Ontario Premier Doug Ford announced last week that the province was "strengthening" its stay-at-home order, while giving police officers the authority to ask residents why they are not at home and "the authority to stop vehicles to inquire about an individual's reasons for leaving their home."
In addition to the report from Mackenzie Health, a similar situation occurred in North Carolina earlier this week.
On Monday, a Walgreens pharmacy in Monroe, North Carolina, confirmed that a "limited" number of people were mistakenly injected with saline instead of a COVID-19 vaccine.
"We are investigating what happened and have taken immediate steps to review our procedures with the location to prevent this from occurring again," Walgreens said in a statement on Monday.
According to WGHP in North Carolina, the company said they immediately notified the patients that were mistakenly injected with saline and offered to administer a COVID-19 vaccine when they are available.