Halloween 2018 Easy, Fun Group Costumes: Queer Eye's Fab Five, Spice Girls, Monopoly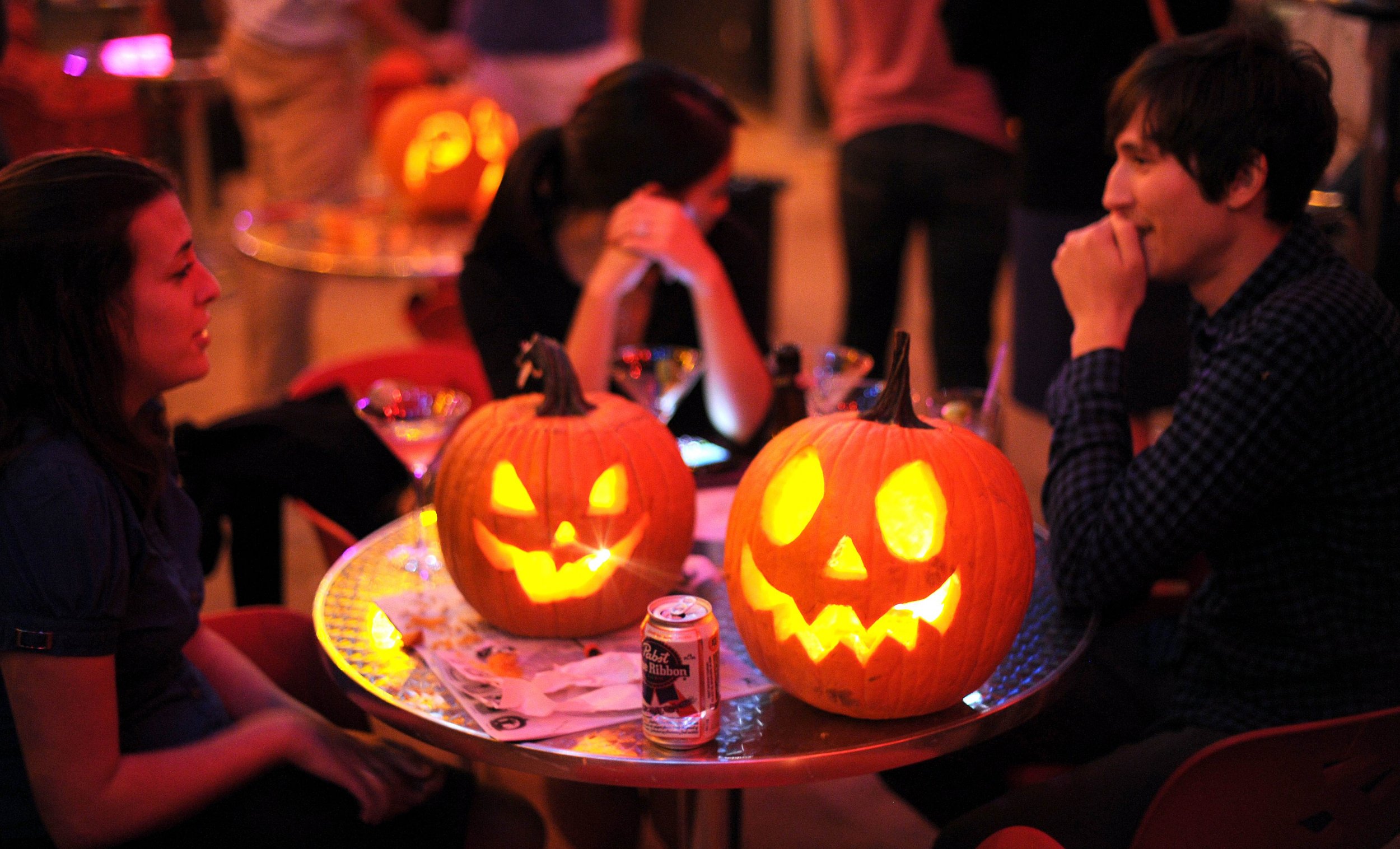 Group costumes can be a lot of fun, but they also leave those who wish to go to a party or the bar with five of their close friends with fewer options than a couple or someone single might have.
Group costumes take a lot of coordination, and the more work they require the less likely everyone is to get on board. Here are a few quick and easy group costume options for Halloween.
Planets
There are eight planets in the solar system—nine if you count Pluto—so this is a great group costume. It's an added bonus if someone can be the sun and others can rotate around him or her. There are several ways to pull off this costume, including wearing the colors of the planets and standing in order, or wearing photos of them. Whoever ends up being Saturn can create rings with cardboard to wear around his or her center.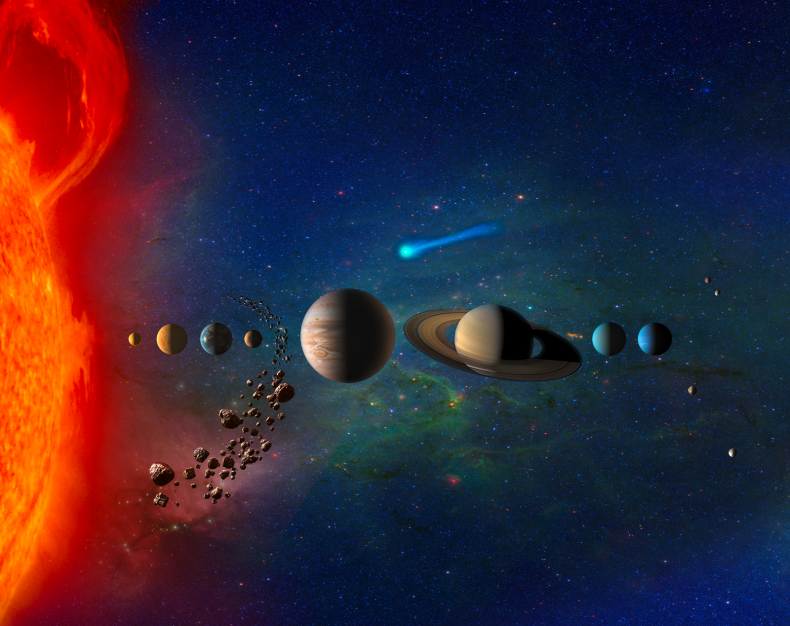 Spice Girls
Spice up your office Halloween party with this costume. There's the traditional route, dressing like Scary and Sporty Spice and their friends. But some people take a more abstract approach and dress as actual cooking spices by adding labels for spices, like nutmeg or ginger, to an outfit. It's even possible to combine the two and make a new costume out of it.
Queer Eye's Fab Five
These five burst onto the scene early this year with the rebooted version of Queer Eye on Netflix and have been bringing positivity and style to people ever since. They're an obvious choice for a group costume, but you need five people, and possibly a sixth as the person being made over by the group.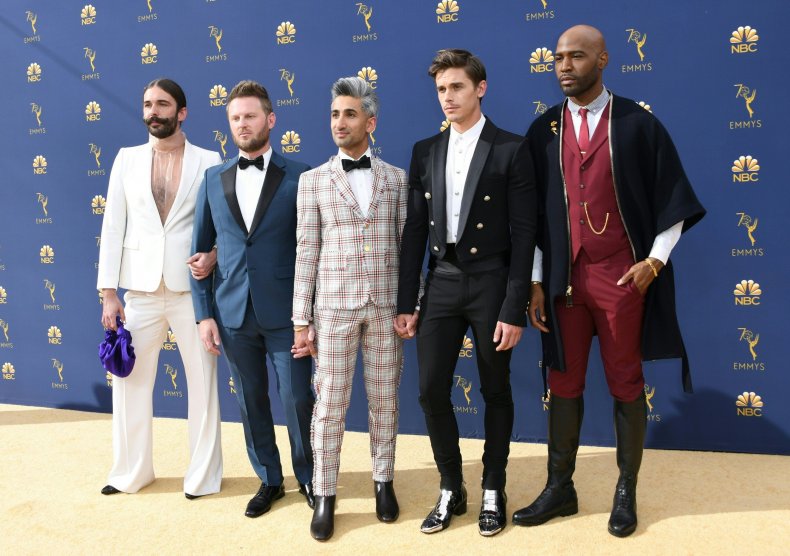 Dominoes
This is very easy for those looking for a last-minute costume to wear with their friends. It can be made with clothes you already has in your closet. Black clothes with white circles taped on easily turn a chic outfit into a domino. The colors can also be reversed: white clothes with black dots. This costume is great for groups that may have a no-show or have last-minute additions to the group.
Olympic Rings
This costume is particularly easy but requires an exact number of people, unless someone extra wants to go as an Olympian at the games. Those appearing as the rings simply need to get Hula-Hoops that are the colors of the rings—red green, yellow, blue and black—and then wear the hoop against a white shirt so the color stands out. The key is to have people stand in the right order so the rings look right.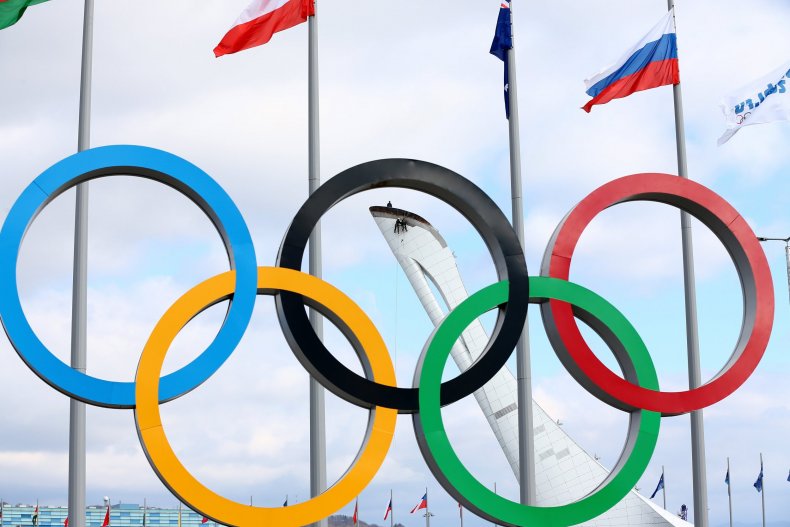 Mean Girls
Halloween is on a Wednesday this year, and in the movie Mean Girls the characters wore pink on Wednesdays. That makes it the perfect way to dress, and the friends group includes Regina George and Cady Heron. Others in the group could dress as Damian, with a blue hoodie and sunglasses pulled tight around the face, or Janis, with dark hair and a shirt that says "Rubbish."
Muppets
There are so many Muppets that everyone in the group could easily figure out which one they're like the most and then dress accordingly. Whoever is always the center of attention and full of energy could be Miss Piggy, the practical and calm one Kermit, and so on.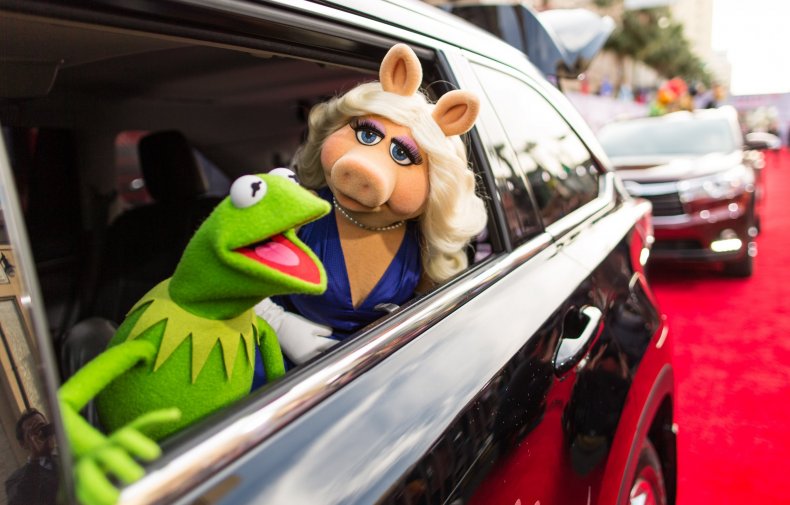 Monopoly
This is another costume that allows for a lot of people to participate, and the whole group's costume scheme won't fall apart if one person doesn't show up or another person decides to join in the fun. Some cardboard and markers or paint are all the participants really need to make their costume. From the "chance" and "community chest" cards to the different spots on the board, there are plenty of options for costumes. One person could also be the Monopoly man, with the outfit completed with hat and mustache.