Group Gives Christmas Cheer to Incarcerated Parents, Their Kids With Cards and Presents
One nonprofit organization is making sure that the families of incarcerated prisoners are not left out of the holiday spirit.
Prison Fellowship's Angel Tree program occurs every year during the holiday season. The organization partners with churches and volunteer groups to deliver Christmas gifts to children whose parents are incarcerated. It was founded in the 1980s by former bank robber Mary Kay Beard, who noticed that inmates would give their children anything they could give them from their cells, such as toothpaste and socks.
"She realized that if she could find some volunteers on the outside who would purchase and deliver Christmas gifts to her children and the children of her colleagues in prison, that she could create a very wonderful experience," Prison Fellowship president and CEO James Ackerman said.
Prison chaplains reach out to inmates that have children and want to send gifts to them for Christmas. Once the preferred gifts are listed, Prison Fellowship will reach out to churches around the country that run toy drives. From there, the organization will distribute the gifts, sometimes with specialized cards.
"We read these notes and they're like, 'Merry Christmas, sweetie, I love you so much. I miss you. I know I'll see you soon. And don't forget to brush your teeth every night,'" Ackerman said.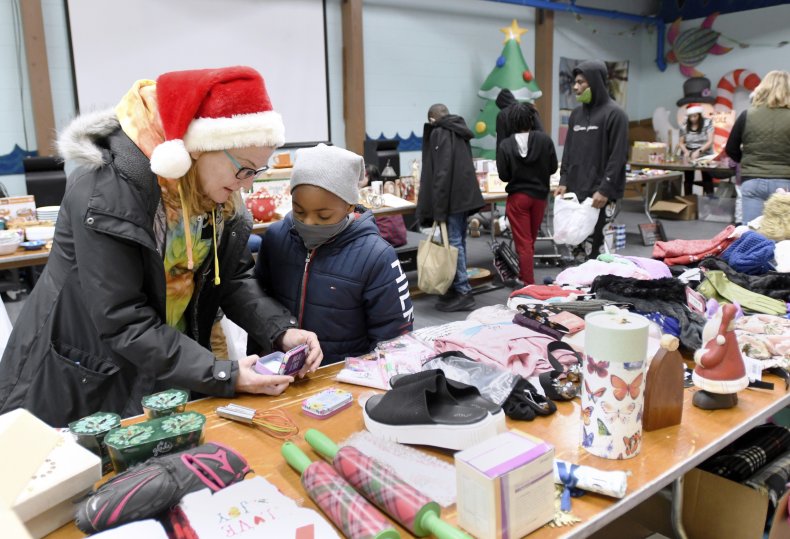 Angel Tree, Florida-based photographer Kevin Almestica said, helped strengthen a bond with his mother, who died when he was young.
"When I got that gift, it kind of restored that hope that my mom still loved me," he said.
His mom didn't want him to grow up in the foster care system and asked a woman who was volunteering with Prison Fellowship to raise him, Almestica said.
Today, Almestica sponsors kids in the program so they can also get presents.
Kids also get children's Bibles and can sign up for Christian summer camps.
The program can be crucial for parents, said Johnna Hose, who has volunteered for Angel Tree since her release from prison in 2010.
"While I was incarcerated, it was a great feeling knowing that my kids...knew that they weren't alone, knowing that there is this inspiration and learning about God," said Hose, who works for a drug addiction treatment center in California.
Her children received presents through her local church and attended summer camp.
"Any kid wants to know that their parent is thinking about them at Christmas time," she said.
Jessica Lopez-Hermantin recalls wondering whether she would ever speak to her father again after he went to prison. Angel Tree gifts were "an affirmation of my dad's love, my dad's constant thinking of me," she said.
But the 33-year-old says the presents should be part of a larger effort by incarcerated parents to have a relationship with their children. In her case, her dad—who now works for Prison Fellowship—would tell her Bible stories during prison visits; talk to her about school, boys, sports and music; take interest in the books she was reading; and remember some classmates' names.
"Little things like that...make the difference," she said. "The Angel Tree gift is just the icing on the cake."
The Associated Press contributed to this report.