Grizzly Bears Maul Father of Five to Death on Wyoming Hunting Trip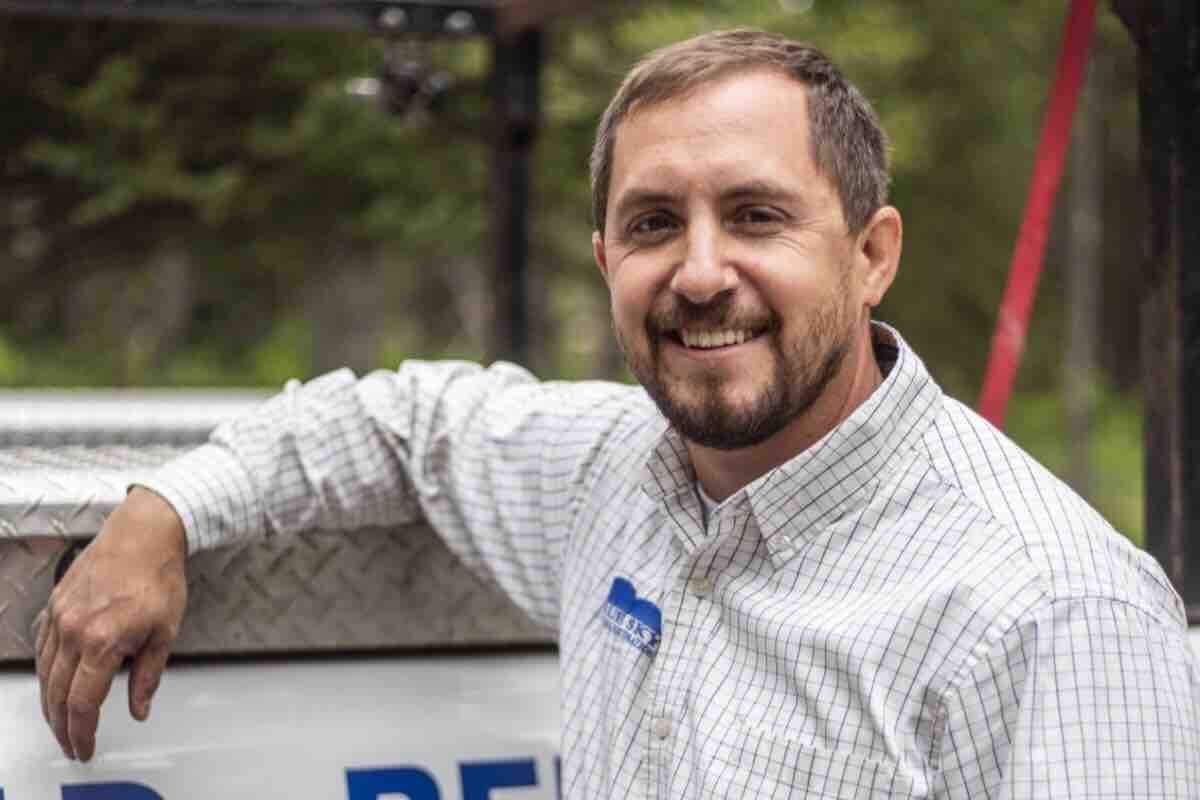 A fundraising page for the father of five who killed in a bear attack has raised more than $55,000 in just 24 hours.
The body of hunting guide Mark Uptain, 37, was found in the Teton Wilderness, east of Grand Teton National Park, on September 15. He and a client of his were attacked while they were preparing to pack out an elk they had killed.
The hunting client, Corey Chubon of Florida, managed to escape with injuries to his leg, chest and arm before calling for help, reports Associated Press.
The Wyoming Game and Fish Department said the two grizzly bears believed to be responsible for the attack, a mother and her cub, have since been euthanized.
"All available evidence indicates that these two bears were the bears involved in the Terrace Mountain attack," Rebekah Fitzgerald, spokeswoman for the department, said in a statement on September 16, reports USA Today.
Rauli Pauli, a family friend from Jackson, Wyoming, set up a fundraising page for Uptain's family following his death. Just one day after the GoFundMe page was created, it managed to raise more than $55,000 in donations.
"While preparing to pack an Elk out, Mark was attacked by a Bear and sadly did not make it. Even more then the outdoors Mark loved his beautiful wife Sarah and their 5 amazing kids," Pauli wrote in the GoFundMe page description.
"I know I can't take away the pain, but if we can help support Sarah to be able to focus on the kids and not worry about finances," Pauli added.
Martin Outfitters, Uptain's employer, also paid tribute to the experienced hunting guide in a statement on Facebook.
"Words cannot express the tragedy we have just gone through," it read.
"Mark was a God-fearing man who lived for and loved his family, including a wife and 5 kids. I ask that you would keep the Uptain family in your thoughts and prays and if led to do so, help support the family through the heart-breaking time."
Speaking to Wesh 2 News, attack survivor Chubon described how he was sure the grizzly would also kill him.
"In probably one of the most poignant moments of all of it, when that bear did have me by the back of the leg, thinking to myself, this is it, this is my death, this is how I'm dying," Chubon said.
"I tried to throw the gun to Mark, it didn't make it to him, landed on the ground. Somehow, the grizzly let me go and charged Mark again and that's when I made the decision to just run for my life."
The attack occurred just as a judge ruled that grizzly bear hunting seasons in the state of Wyoming and Idaho must be delayed for a further two weeks.
U.S. District Judge Dana Christensen previously imposed a 14-day restraining order on August 30—just two days before the two states were scheduled to open their grizzly bear hunting seasons—while he decides whether the animals in and around the Yellowstone area should have their federal protections under the Endangered Species Act restored.