Group Halloween Costume Ideas 2017: How to Stand Out as the Trump Family, 'IT' Losers Club and More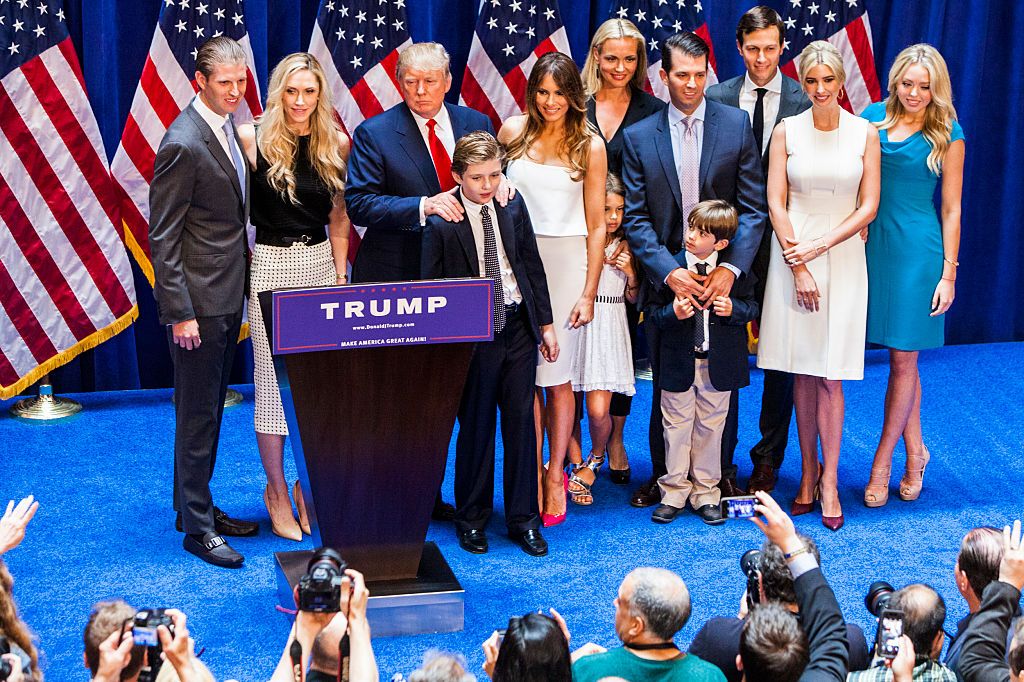 Halloween is rapidly approaching, and the best way to stand out at a party without having to stand uncomfortably by yourself is getting your crew on board with a group costume.
Avoid the cutesy group costumes you may have used in college—the Taco Bell hot sauce packets, the crayons, or Teenage Mutant Ninja Turtles. Those are great for a generic Halloween, but if you want your group to stand out among the sea of Wonder Women, a nod to 2017 pop culture is your best bet.
Here are some of the easiest 2017-inspired group costumes you can pull together: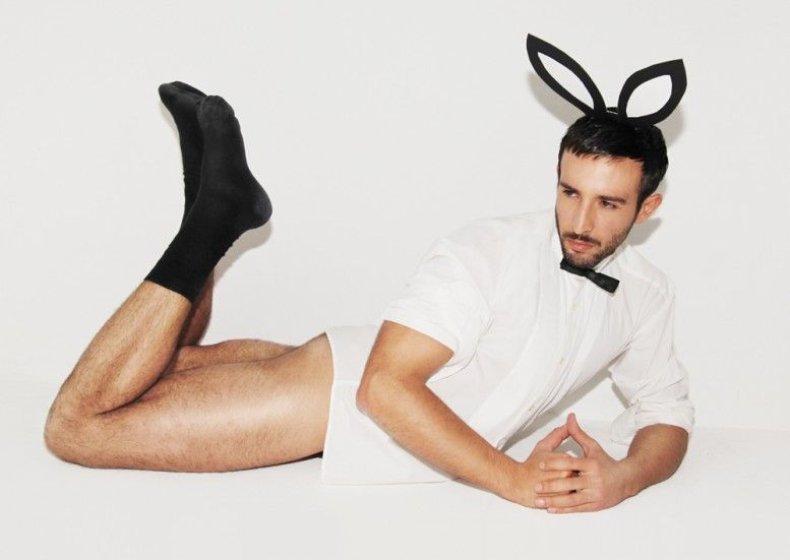 Gender-swapped Playboy Mansion
Playboy founder Hugh Hefner died this year, leaving his cheeky empire to his son, Cooper. For weeks after Hefner's death, media was saturated with images of his iconic Playboy bunnies, and you can bet those bunnies will be everywhere this Halloween. If you're a woman with a bunch of guys for friends, convince them to put on black leotards and bunny ears, and fashion a little tuxedo collar for each of them. Then get yourself a red, lush smoking jacket and a captain's hat, and you guys are a funky, gender-swapped '60s swinger party!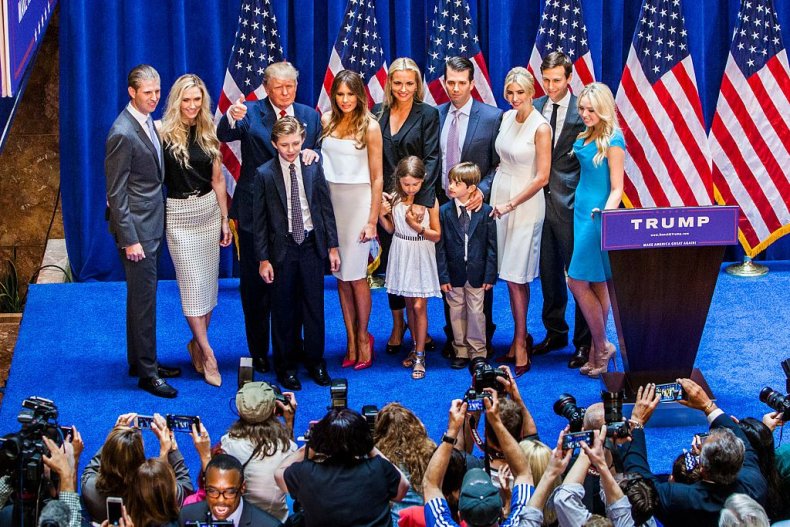 The Trump brood
President Trump has five children, and he's made it pretty clear where they all rank in his cold, dead heart. Ivanka, whom he prefers when she calls him "daddy," is Trump's crown jewel, followed by sentient thumbs Eric and Don Jr., Barron, and the other one.
There will obviously be quite a few Donald-and-Melania couple costumes hanging around your Halloween party, but the Trump children only make sense if they're satirized as a group. Ivanka's "punk phase" should be easy to put together (get yourself a blonde, straight wig), and Tiffany Trump can pretty much just be a late 2000s Britney Spears costume. The Trump men look exactly the same with two different colored wigs, and Barron is the most fun costume of the group, especially if get yourself a bowl cut wig and go as "the Expert."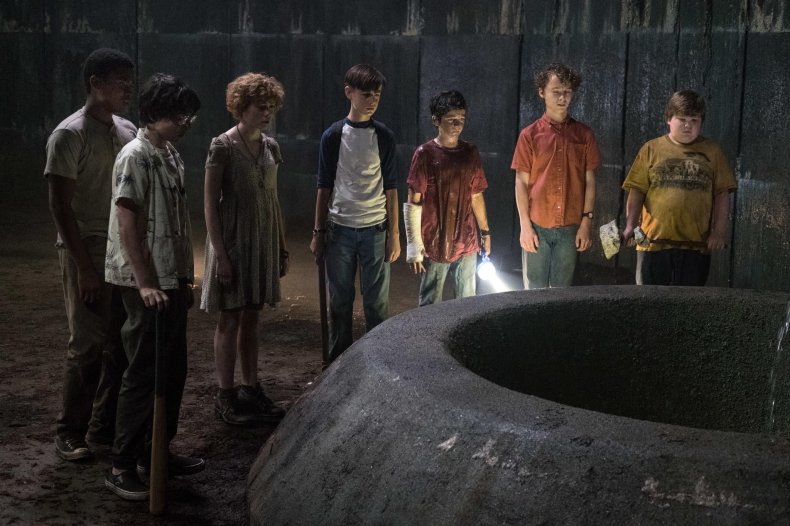 'It' Losers Club
Imagine all the Pennywises you'll see lining the streets of your city on Halloween night. Avoid that scrum and get your friends together as The Losers Club of misfit kids from IT—Beverly, Richie, Eddie, Ben, Mike, Bill and Stan. Beverly wears a red wig, Richie has Buddy Holly glasses and can carry around a brass horn, Eddie has his fanny pack full of placebo meds and a cast that says "Lover," Ben has a little New Kids on the Block t-shirt, Mike has a badass bolt gun, and Bill has... well who really wants to be Bill? If you're stuck, you can carry around a little doll dressed as his brother Georgie, if that doesn't strike you as too morbid. If you're wondering why no one goes as Stan—spoiler alert—he doesn't survive the first act of the sequel.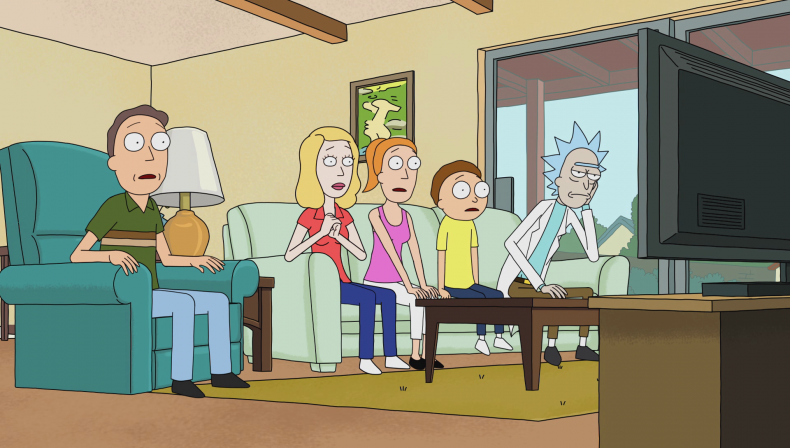 The Smith Family
Rick and Morty is officially the biggest show on TV among young people, so if you've got a group of six dressed as the Smith family, chances are everyone will know exactly who you're supposed to be. Rick's the easiest (lab coat, blue crazy wig, portal gun), and Morty is probably the most boring. Summer wears a high ponytail and a pink tank top (though you can go as dystopian Summer to spice it up), and Beth carries around a wine bottle and a glass of red everywhere. Jerry is an idiot and could wear a "Hungry for Apples?" t-shirt, and Mr. Poopybutthole wears a little top hat. Bonus points if you want to include Smith family relatives like Snuffles (sorry, Snowball) and Morty Jr., Morty's biological son who's one-third human, one-third Gazorpian and one-third sex robot.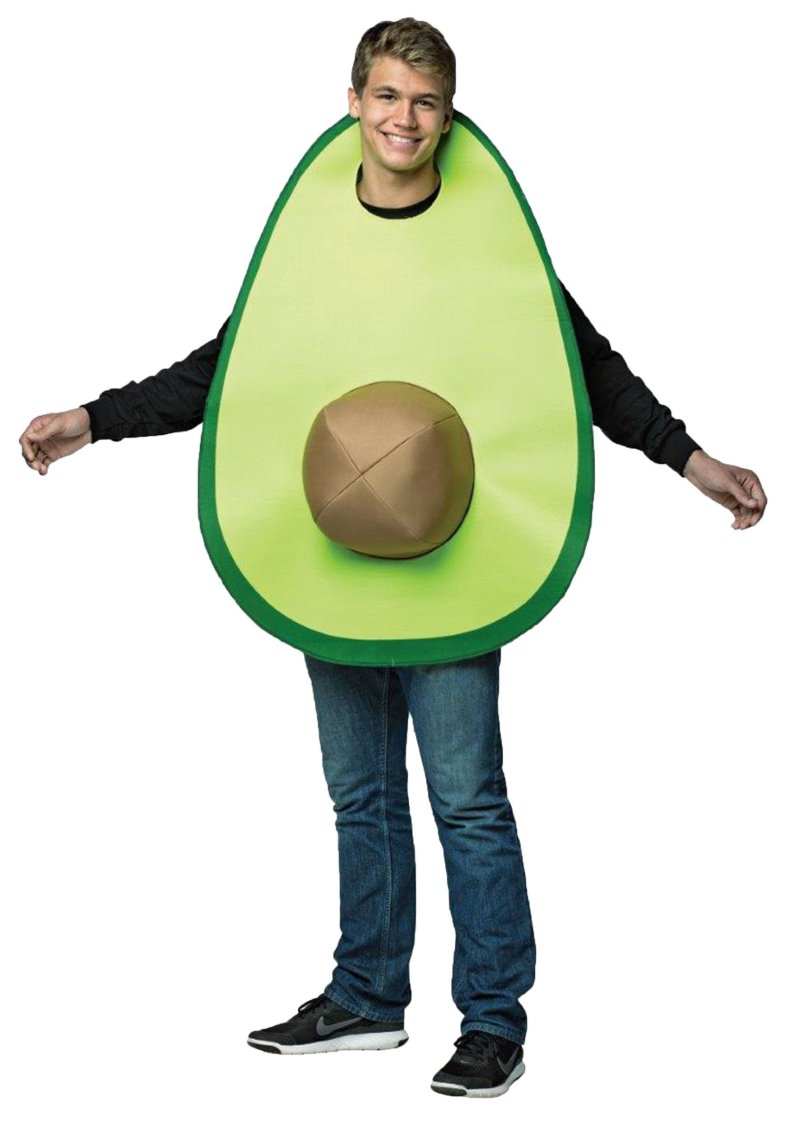 Millennial Trendy Foods
If you don't want to go out to a Halloween superstore to make a purchase, homemade simple costumes are a fun workaround. You and your friends can go as all the foods the millennial generation is mocked for embracing, including but not limited to La Croix seltzer, avocados, kale, quinoa, acai bowls, froyo, cold brew, craft beers, Sriracha, and kombucha. Bonus points if you all have an extravagant price tag hanging off yourselves, maybe even a tag that simply reads "enough for a mortgage" or "a student loan payment."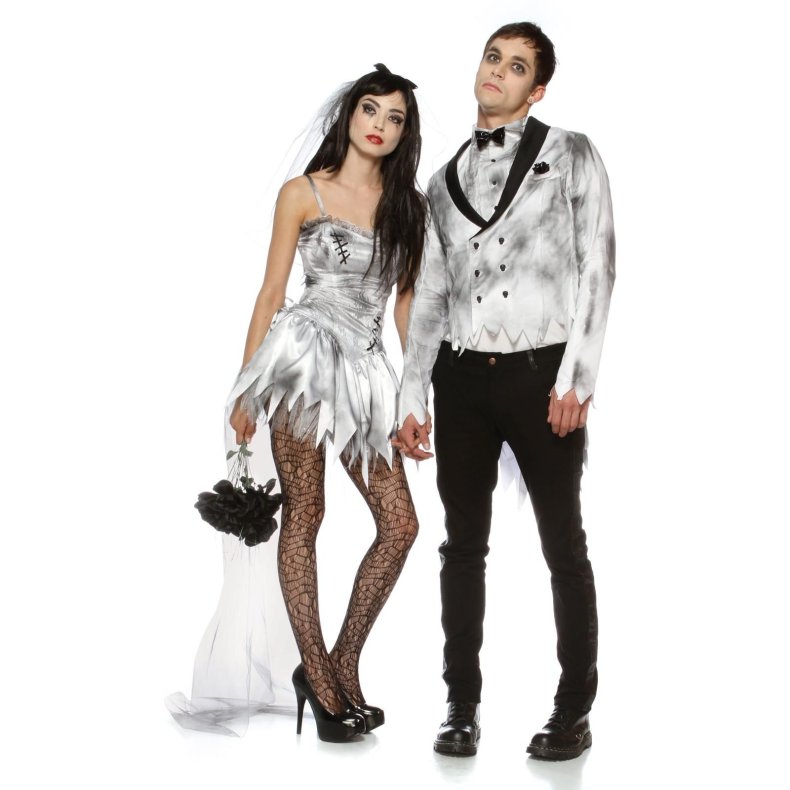 Zombie Versions of Industries Millennials are Killing
As long as we're talking about millennials, young people have been accused of "killing off" a great many industries this year. If you're headed to an intergenerational Halloween party (maybe an office function or a family gathering), you and your friends are sure to be a hit as zombified versions of these industries. Remember, millennials are apparently not interested in getting married, having children, buying diamonds, owning a home, owning a car, chain restaurants (specifically Applebee's and Buffalo Wild Wings), malls, work/life balance, and cable TV.