Four family members died and one seriously injured in an apparent "group jump" from a seventh-floor apartment balcony, Swiss police said.
In a statement, police identified the French family as a 40-year-old man, his wife, 41, her twin sister and the couple's daughter, 8, who all died. The couple's son, 15, was seriously injured and rushed to the hospital. The police investigation is ongoing.
Two police officers visited the family's apartment in the Swiss resort town of Montreux to execute a search warrant for the father in connection with homeschooling the teenage son. Blick, a Switzerland newspaper, reports that police carry out annual checks to see if homeschooling guidelines are being followed. The parents allegedly failed to respond to letters, police said, so officers visited the family.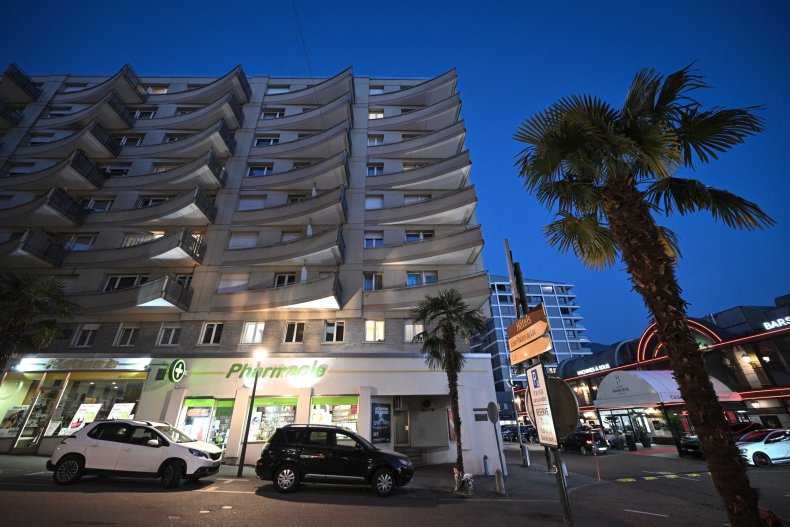 Officers knocked on the door and heard a voice asking them who was there, police said in a statement. After announcing themselves, authorities said, they didn't hear anything else coming from the apartment.
At the time, "an intrusion into the apartment by the police was not justified," said a media spokesman for the cantonal police in Vaud.
"The officers were unable to enter the apartment, and it appears that at that moment, the decision was made by this family to throw themselves off the balcony," Jean Christophe Sauterel, spokesman for the Vaud cantonal police, told France 24.
The bodies were found at the foot of the building, all without shoes, by a passerby. Neighbors told police they heard a loud thud simultaneously, leading police to describe the incident as a "group jump."
Le Temps newspaper reports neighbors believe the family belonged to a cult.
"We heard nothing from their home, the father never said hello in the hallway and ordered many packages almost daily," neighbor Claude Rouiller told the newspaper.
Sauterel says there is not preliminary evidence to support those claims.
Police did not provide further information about the family, but the Tribune de Geneve reported that neighbors described them as "discreet."
Authorities have opened an investigation "to determine the exact circumstances and reasons for this tragedy," police said. "The presence of another person in the apartment at the time of the facts could be excluded at this stage of the investigation."
Newsweek reached out to the cantonal police in Vaud for comment.
If you or a loved one are struggling with suicidal thoughts, please reach out to the National Suicide Prevention Lifeline at 1-800-273-TALK (8255), or contact the Crisis Text Line by texting TALK to 741741.