Group Led By Media Mogul Geffen Bids Over $1.5 Billion for LA Clippers: Source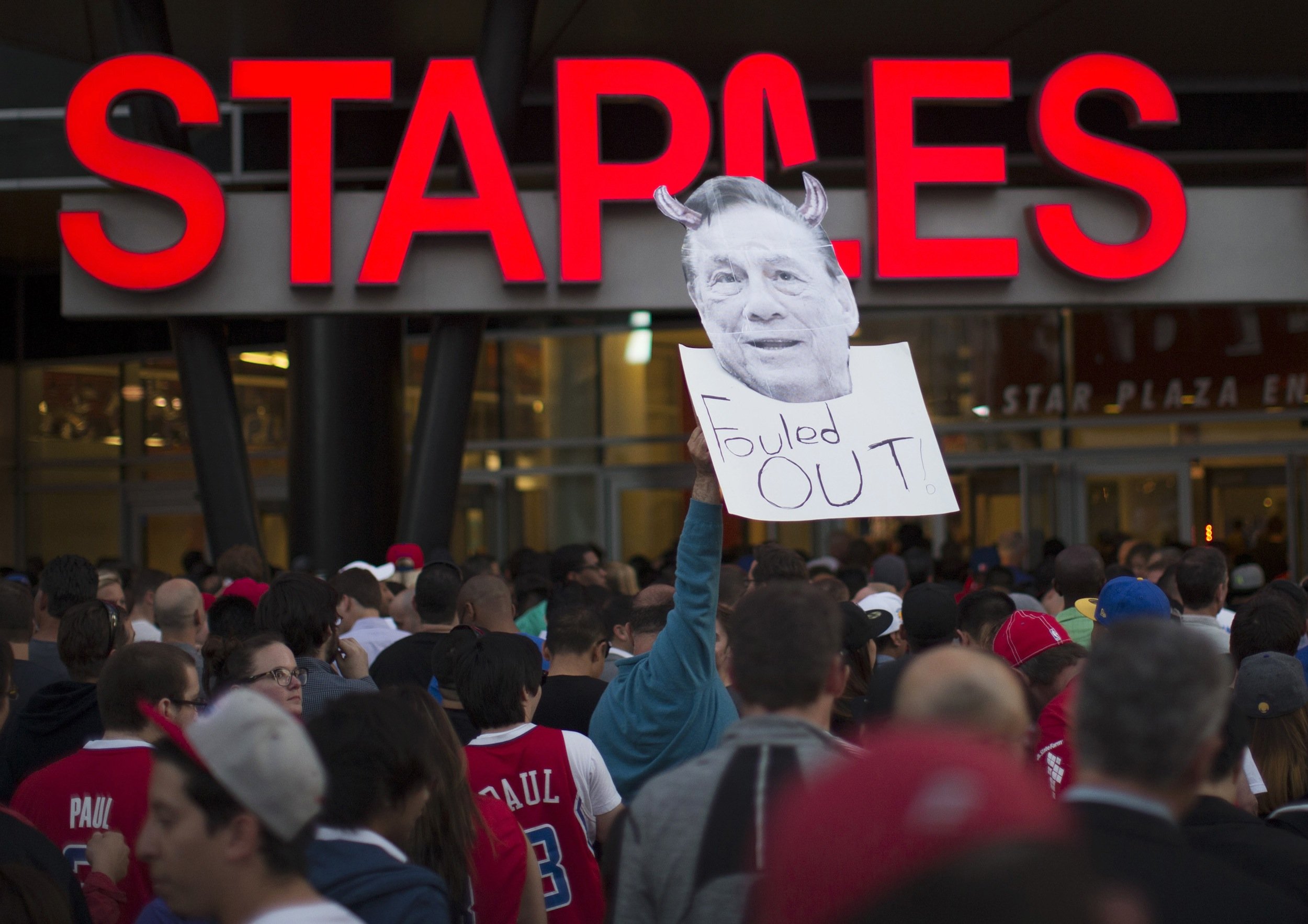 LOS ANGELES (Reuters) - A group that includes billionaire media executive David Geffen, television icon Oprah Winfrey and Oracle Chief Executive Officer Larry Ellison bid more than $1.5 billion for the Los Angeles Clippers professional basketball team, according to a person familiar with the bid.
The bid was one of several for the franchise. Geffen's group also includes Guggenheim Partners CEO Mark Walter and President Todd Boehly.
Another group, which includes former basketball player Grant Hill and financier Tony Ressler, is believed to have bid $1.2 billion. Former Microsoft CEO Steve Ballmer may have also bid around $1.8 billion, according to press reports.
The bids are being reviewed by co-owner Shelly Sterling, whose husband and co-owner Donald Sterling was banned from owning a team by the National Basketball Association for racist statements he made in a recorded conversation. The league has scheduled a June 3 hearing at which Donald Sterling can address the charges.
Sterling has pledged to fight the charges against him, and may file a lawsuit to stop the NBA from taking action, his lawyer Maxwell Blecher said in interview with the New York Times. His wife needs his approval to sell the team, the lawyer also said.
Ballmer's $1.8 billion bid for the Clippers would be the second-highest price ever paid for a U.S. sports team, according to Forbes, which cited a person familiar with Ballmer's interest in the club.
Forbes did not make clear if the multi-billionaire, who stepped down as CEO but remains on the board and still owns about 4 percent of the Redmond, Washington-based software giant, is bidding on his own or as part of a larger group.
A person familiar with the bid, who had no direct knowledge of Ballmer's intentions, told Reuters the billionaire had not submitted a bid. Ballmer declined to comment through his representatives.
Sterling, controlling owner of the Clippers for 33 years, was banned from the NBA after an audio recording surfaced of him criticizing a female friend for publicly associating with black people.
His comments sparked widespread outrage from fans and NBA players and led several commercial sponsors to sever ties with the team.