Trump Border Wall GoFundMe Could Start Construction in 'Months, Not Years'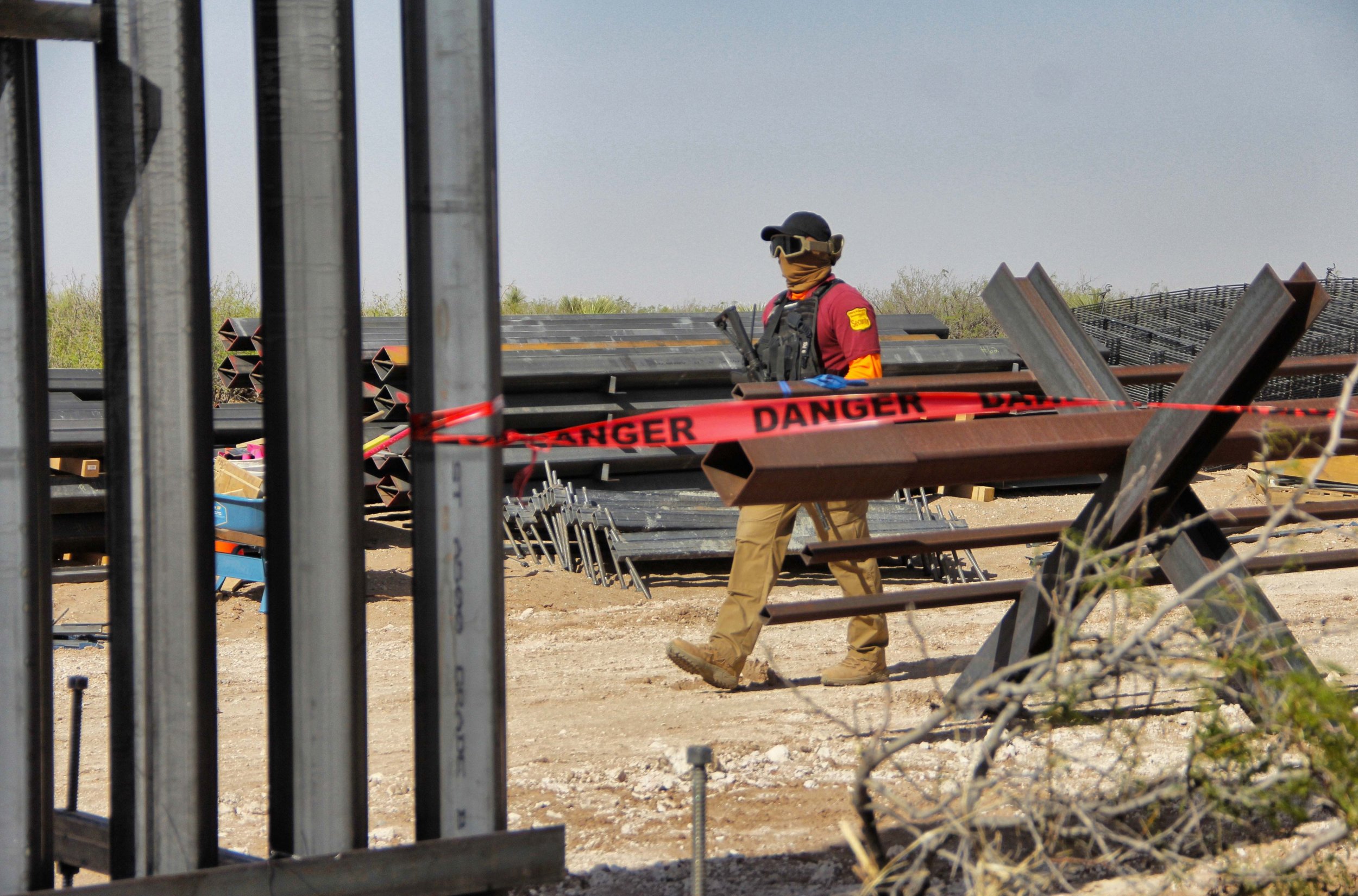 Supporters of President Donald Trump have raised more than $20 million through a GoFundMe campaign they hope will allow them to build their own wall on the U.S.-Mexico border.
Air Force veteran Brian Kolfage launched the "We the People Will Build the Wall" campaign on the fundraising website. With talks stalled between the Republicans and the Democrats over funding for the wall, Kolfage and a group of like-minded people plan to talk with landowners in southern Texas and try to get approval to build the barrier on their properties.
"I was tired of watching the U.S. government's inability to secure our southern border," Kolfage wrote on the GoFundMe page. "Like most Americans, I see the porous southern border as a national security threat and I refuse to allow our broken political system to leave my family and my country vulnerable to attack."
Dustin Stockton, one of the leaders on the project, said the organizers are hopeful about overcoming legal and environmental issues, adding that construction could start within "months, not years."
"We talked to several people who weren't interested in having a wall five or six years ago who have since changed their mind based on what they're seeing happening on their land," Stockton told the Associated Press.
They have set a goal of $1 billion and have already raised more than $20 million from 350,000 donors, although there is no expectation that the federal government would accept their money.
However, this would pay for less than one mile of a wall, according to U.S. Congress figures. The U.S. government is paying for 14 out of 33 miles of borders and fencing in the Rio Grande Valley at a cost of $313 million, or around $22 million a mile, the AP reported.
Elsewhere in wall news, Trump blamed former House Speaker Paul Ryan for not getting funding for the wall, which led to the longest government shutdown in history. The president claimed that Ryan said congressional Republicans would back the president's bid for money in return for him not vetoing a spending bill last year.
"Well, I was going to veto the omnibus bill, and Paul told me in the strongest of language, 'Please don't do that. We'll get you the wall.' And I said, 'I hope you mean that, because I don't like this bill,'" Trump told The Daily Caller.
Trump said on Thursday he would be likely to use his executive power to build the wall, suggesting that he would not be happy with any deal Capitol Hill negotiators come up with.
He told The New York Times that talks between the parties over the wall are a "waste of time."
"I've set the table. I've set the stage for doing what I'm going to do," he said, without specifying if this meant declaring a state of emergency.