Groups Boycotting Facebook Say Company 'Should Be Doing Much More' After Suspending Ads Before Election Day
In response to Facebook's latest changes to the platform's political ads, advocacy groups that have boycotted tech companies for political inaction in the past argued that these modifications are not enough.
On Thursday, the social network announced it would be rolling out steps to limit voter misinformation in the upcoming general election.
"The US elections are just two months away, and with Covid-19 affecting communities across the country, I'm concerned about the challenges people could face when voting," Facebook CEO Mark Zuckerberg wrote in a post.
"This election is not going to be business as usual. We all have a responsibility to protect our democracy. That means helping people register and vote, clearing up confusion about how this election will work, and taking steps to reduce the chances of violence and unrest," he added.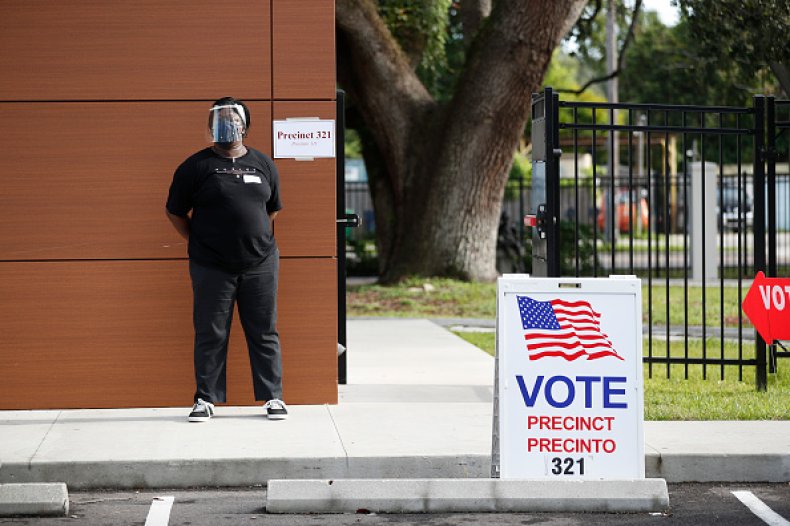 The company said it would be barring new political ads from the site a week before November 3, as well as ramp up measures against posts that dissuade people from voting by spreading misinformation about COVID-19.
Facebook is also preparing for "a period of intense claims and counter-claims" as mail-in ballots are expected to continued being counted after Election Day by providing information labels and strengthening enforcement against conspiracy networks like QAnon.
Zuckerberg highlighted the threat of foreign interference in major elections and said the social media giant has "removed more than 100 networks worldwide engaging in coordinated inauthentic behavior over the past couple of years."
However, these latest moves from Facebook have drawn a mixed reaction from Jonathan Greenblatt, CEO of the Anti-Defamation League (ADL). "The steps outlined by Facebook to limit political ads and prevent misinformation as Election Day approaches are at best a baby step forward and, at worst, a dereliction of their responsibility to act on content that violates the rules of their platform. Facebook should be doing much more to protect democracy and its users," he told Newsweek.
The ADL is one of the groups that helped organize the Stop Hate For Profit campaign, which launched in June and has since garnered the support of more than 1,100 companies and 100 nonprofit organizations, including the NAACP, Color of Change, Unilever and Coca-Cola.
"Facebook's new election policy updates indicate a step forward in the right direction, as the company is acknowledging the existence of harmful forces on the platform that seek to undermine our democratic process and the need to address, on a systemic level, its fundamental flaws that allow misinformation and hate to proliferate on its platform," Color of Change president President Rashad Robinson said in a statement.
"But we all know that Facebook still has much more work to do to make certain its policies truly root out voter suppression and disinformation," Robinson added.
The coalition was formed after Zuckerberg defended his refusal to censor President Donald Trump's post in June, when the president said "when the looting stars, the shooting starts." Twitter, on the other hand, made the decision to hide Trump's tweet containing the same message for "glorifying violence."
In the list of recommendations from Stop Hate for Profit, the groups call on Zuckerberg to "address the effect that Facebook has had on our society" by implementing policies such as compliance with publicly-shared third party audits; removal of voting misinformation; and removal of "groups focused on white supremacy, militia, antisemitism, violent conspiracies, Holocaust denialism, vaccine misinformation, and climate denialism."
"This campaign is not going away, and we are holding out hope that Facebook will act on more of our demands," Greenblatt said.
Robinson argues that Facebook's new policies could also have countereffects that may do more harm to democracy than support it.
"Facebook's decision to ban all new political ads in the one-week period prior to the election will in effect silence everyone, suppressing the ability of civil rights groups to ensure vital voting rights messages reach their members and providing an inherent advantage to far-right conspiracy theorists and drivers of misinformation," Robinson said. "Political ads are not the only problem, as election misinformation can still be shared via posts, which Facebook's core algorithms are built to spread and overtake legitimate news sources."
Zuckerberg previously met with leaders of the campaign on July 7, but the coalition argued that "he made clear he had no intention of taking any steps to tackle our requests."
Newsweek reached out to Facebook for comment, but did not hear back before publication.
Update 03/09/20 2:37 p.m. This story was updated with comments from Robinson.