Growing Conflict in Asia Sparks Military Expansion in Japan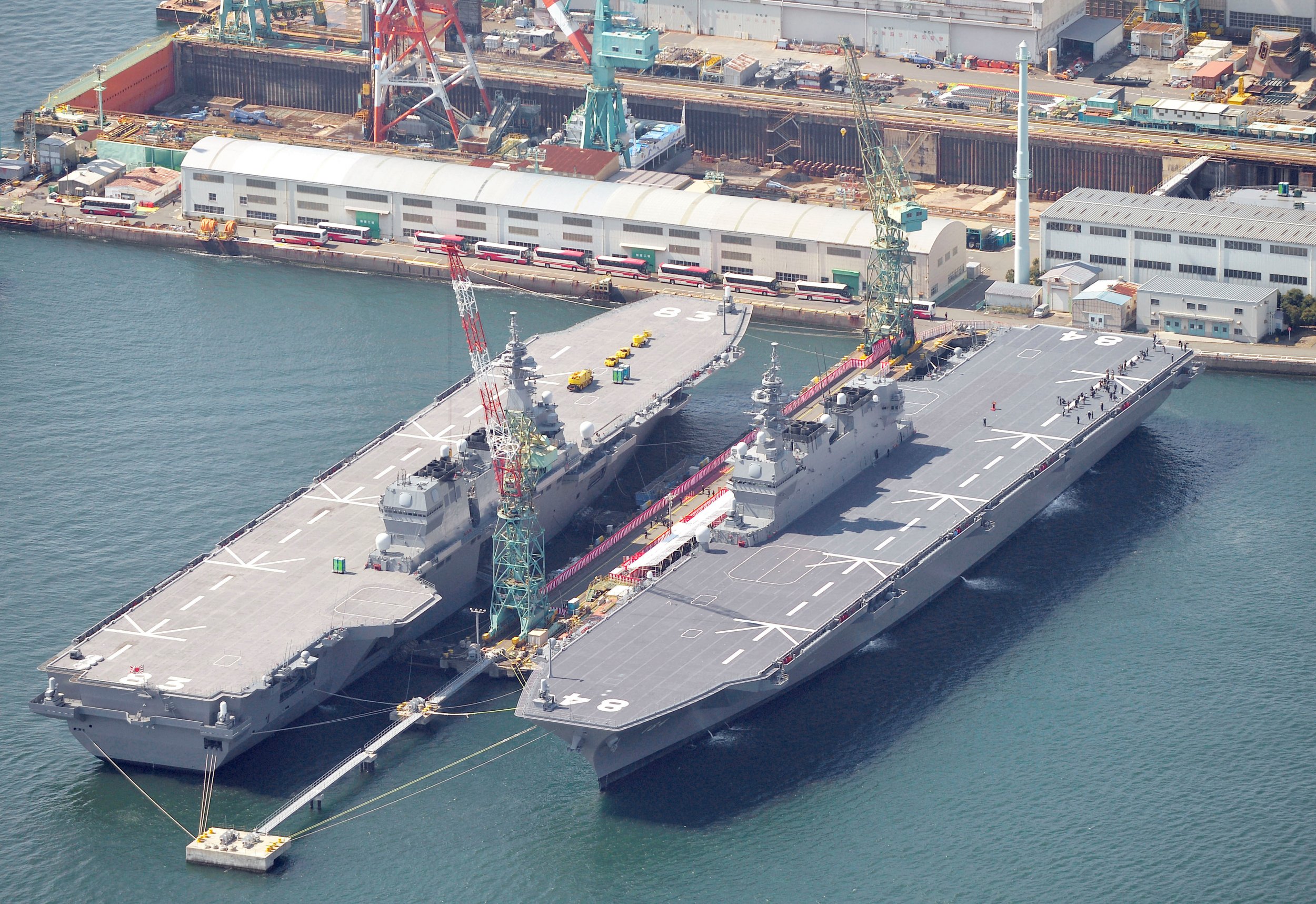 Japan unveiled its second helicopter carrier, the Kaga, Wednesday, sending a message of military strength to China amid growing conflict over the South China Sea and other strategic waterways in Asia. The new vessel is the latest sign of Japan's ongoing military expansion as it seeks greater international influence.
Roughly 500 people attended the unveiling ceremony at the Japan Marine United shipyard in Yokohama near Tokyo. The vessel was parked next to Japan's other helicopter carrier, the Izumo, Reuters reported Wednesday.
Japan wasn't shy about its motivation. Vice Minister of Defense Takayuki Kobayashi said at the ceremony Tokyo was deeply concerned about China's construction of islands and military bases in the South China Sea waterway, which is claimed by multiple Asian nations.
"China is attempting to make changes in the South China Sea with bases, and through acts that exert pressure is altering the status quo, raising security concerns among the international community," he said.
Roughly $5 trillion in global trade passes through the South China Sea each year. Both Japan and the U.S. have urged Beijing to honor open travel in the waterway. Taiwan, Malaysia, Vietnam, the Philippines and Brunei also claim the South China Sea, which is known for its fishing and oil and gas deposits. Japan, meanwhile, is engaged in its own territorial dispute with China over the neighboring East China Sea.
Prime Minister Shinzo Abe has increasingly called for Japan to seek a bigger international role in global military conflicts in recent years and urged lawmakers to reconsider Japan's pacifist constitution that forbids using force in international disputes. His remarks have alarmed China and many Japanese voters who enjoy the country's post-World War II pacifism.
"If Japan persists in taking wrong actions, and even considers military interventions that threaten China's sovereignty and security... then China will inevitably take firm responsive measures," China's Foreign Ministry spokeswoman Hua Chunying said at a regular press briefing last week.
Japan plans to send its Izumo helicopter carrier through Singapore, Indonesia, the Philippines and Sri Lanka starting in May before joint naval exercises with India and the U.S. in the Indian Ocean in July.
China's and Japan's economies are the world's second- and third-largest.