A Grown 'Daisy Girl' Recalls Her Infamous Attack Ad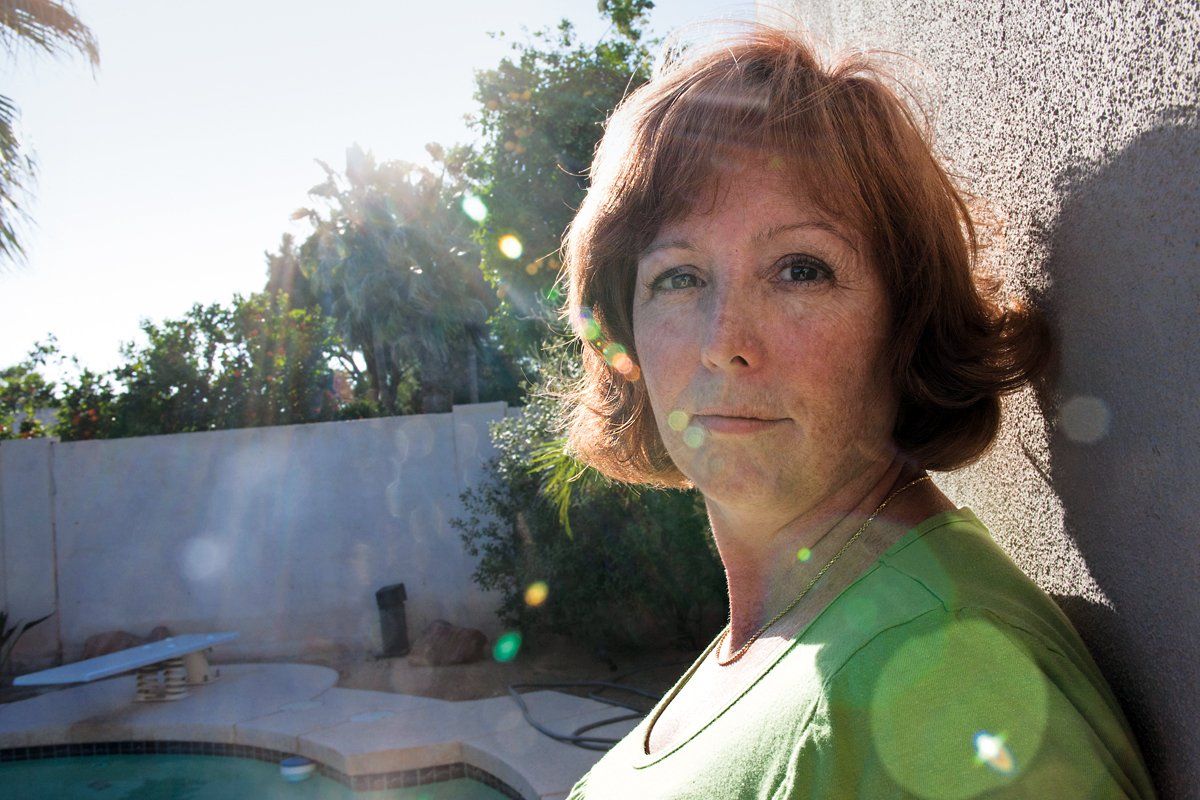 On an August day in 1964, a freckle-faced 2-year-old toddled into a flower patch in upper Manhattan wearing a top with buttons in the shape of teddy bears. What she had no way of knowing was that she was about to be the star of the first—and still most infamous—political attack ad. Forevermore, little Monique Corzilius would be known as the Daisy Girl.
"I do remember the flowers," says Corzilius, now 50 and working in finance in Phoenix. "I used to do it all the time: I would pick daisies and pluck them. What kid doesn't do it?"
What most kids that age cannot do is count to 10. A man from the ad agency Doyle Dane Bernbach had sought an assurance from Monique's dad that she was up to the task. "I said, 'I can't guarantee what any kid will do,'?" Fred Corzilius recalls.
Off Script: The director told Monique to "be loud" as she began counting: "1, 2, 3, 4, 5, 6, 9 and 7, 7, 6, 8, 14." "Cut!" the director cried. After many similar takes, the director finally decided that a miscount might be more appealing, anyway.
The rest of the commercial stuck to a one-page script that nobody thought to show Monique's parents, who didn't assume it was any more political than the Lipton Soup print ad that had been their daughter's debut as a child model. They were unaware that when the camera moved to an extreme close-up of Monique's pupil, viewers would hear a booming male voice counting down as if at a nuclear-test site—followed by a mushroom-cloud explosion reflected in their daughter's eye. The commercial ended with a voice-over urging viewers to vote for President Lyndon Johnson. The ad made no mention of his opponent, but the real, unstated message was that a vote for Barry Goldwater means Daisy Girl dies, along with everybody else.
The Day After: Monique was paid $105, more per hour than her father made loading trucks on a night shift. The commercial aired only once, on Sept. 7, 1964, just before 10 p.m. and long after she had gone to bed.
Monique went on to do a quickly forgotten spot for Kool Pops, and moved with her family to France in the mid-1970s. She returned to the U.S. in 1987 with her Portuguese husband to settle in Arizona—by chance, two miles down the street from where Goldwater lived.
It wasn't until 10 years ago that Corzilius finally saw her commercial, after making an Internet search for "daisy ad." "I had tears in my eyes," she recalls. "I was shaking." She later heard the audio outtakes of the shoot and laughed on hearing herself count again and again. "It's funny, and I have my New Jersey accent," says the mother of two.
Corzilius's husband just became a U.S. citizen and is now able to vote. He has been puzzled by a political process that has become ruled by attack ads since his wife's spot aired almost half a century ago.
The Daisy Girl has an antidote. "I don't really watch a lot of TV," says Corzilius, who plans to vote Democratic. "I'm a reader."