'Grown-ish': Everything You Need To Know About Season 4
Grown-ish returns for a fourth season today and Zoey Johnson (Yara Shahidi) is heading back to college for year.
The first Black-ish spin-off has proved popular with audiences and has made stars out of its young cast members.
With this year highlighting Zoey's final year of college, it does raise questions as to whether it will prove to be the show's final season. Here's everything you need to know ahead of the season opener on Freeform tonight.
When and Where to Watch Grown-ish
As mentioned, season 4 of Grown-ish will air on basic cable channel Freeform.
The series returns at 8/7c on July 8, 2021 with each subsequent episode airing every Thursday. Grown-ish episodes will also be available to watch the next day on Hulu.
Seasons 1-3 of Grown-ish are available to watch on Hulu now.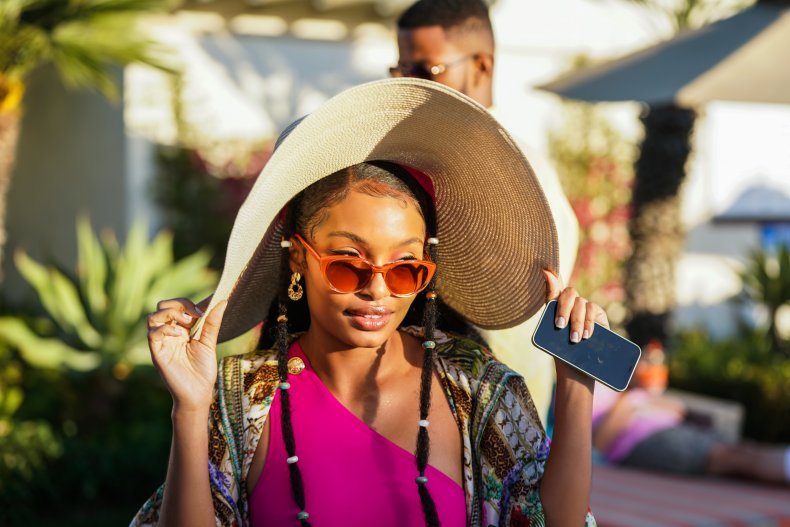 Who's Returning for Grown-ish Season 4?
Of course Shahidi is back to narrate and lead the cast as Zoey Johnson. She'll be joined by her friends Aaron (Trevor Jackson), Ana (Francia Raisa), Nomi (Emily Arlook), Vivek (Jordan Buhat) and Jazz (Chloe Bailey).
Halle Bailey isn't expected to return as Sky Forster after her character gained a spot on the Olympic Team at the end of season 3. It coincides with Bailey's star rising in real life after she was cast as Princess Ariel in the upcoming live-action remake of The Little Mermaid. She's also one half of the music duo Chloe x Halle with her twin sister Chloe.
Cast members from Grown-ish's father show Black-ish have made regular guest appearances. It's currently not clear if the likes of Anthony Anderson, Tracee Ellis Ross or Laurence Fishburne will make cameos again in Season 4.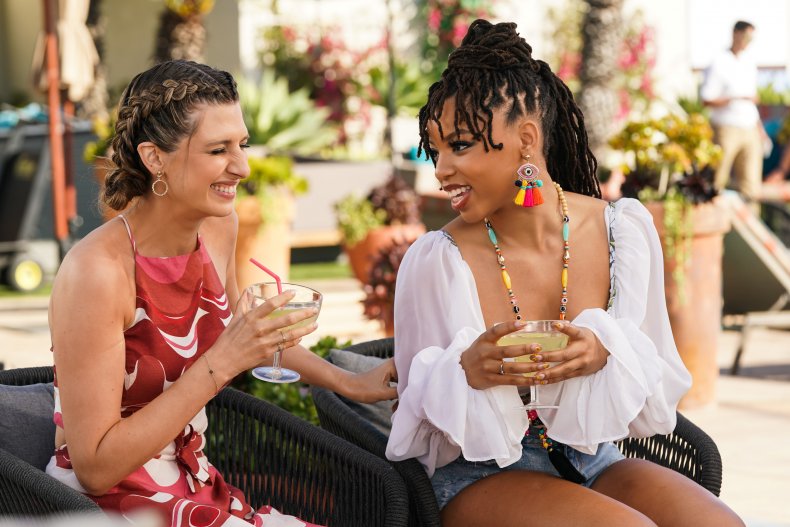 What Happens in Grown-ish Season 4?
The gang are in Mexico for a summer getaway at the start of Season 4. Episode 1 is titled "Ugh, those feels again," which is a nod to the ensuing hook-ups and relationship drama.
There's even a wedding promised in the first episode as the makers of the show have teased that two characters will get married in the premiere.
There's more drama on the way in the rest of the season as a teaser trailer suggests as well as the wedding the new episodes will see expulsion, STDs, protests, riots and jail for some of the characters.
Future Black-ish Spin-Offs
Grown-ish isn't the only TV show spun-off from the original Black-ish. Mixed-ish was a prequel series that got two seasons before being canceled.
Old-ish, a spin-off following the lives of characters played by Fishburne and Jenifer Lewis is in development but Deadline reported that there are currently no plans to film a pilot. Brown-ish, a series that would center around the lives of a modern Latino family involving Eva Longoria, is also a concept that is in development.
Catch up with seasons 1-3 of Grown-ish on Hulu now. Season 4 starts at 8/7c on Freeform on July 8, 2021 before the episode is available on Hulu the next day.