'Gruesome and Horrifying': Green Bay Girl With Special Needs Brutally Bitten by Classmate Aboard School Bus
The parents of a girl with special needs, who was bitten by another child and left with dreadful bruises, have described the incident as horrific after reviewing footage of the school bus attack.
Lilian Waldron, a 10-year-old from Green Bay, was left with severe bruising on her arm after she was bitten numerous times while returning on an all-special needs bus from her school, Langlade Elementary.
Lilian's mother, Lynn Waldron-Moehle, told ABC's News9 that the young girl was developmentally delayed and had the behavioral level of a two-year-old. She is unable to speak because of her disability.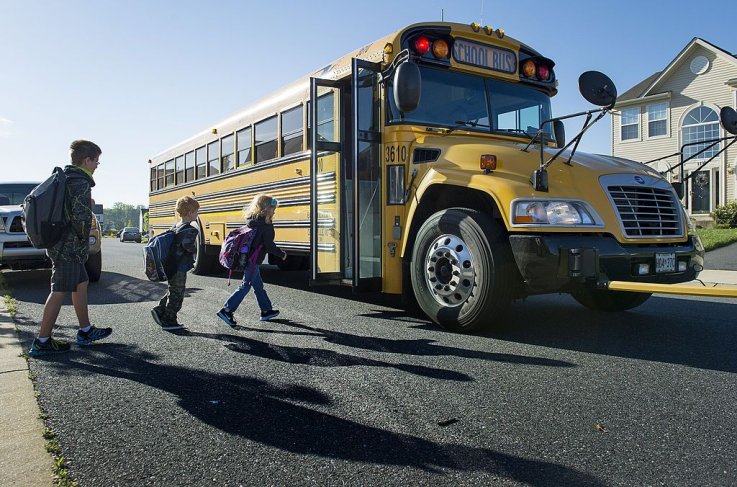 Lynn Waldron-Moehle said she knew something was wrong with her daughter after she got off the bus crying and clutching her arm. However, the extensive bruises weren't spotted until the child went for a bath.
The mother explained that baths calm Lilian down and seemed the perfect option following the distress she had shown getting off the bus. "She loves baths and that's soothing to her, so I brought her home, and I was getting her ready for the bath and I took her sweatshirt off and that's when I noticed the major bruising on her upper arm," Lynn Waldron-Moehle said.
The principal of Lilian's school has said he watched the video, telling the parents it was "gruesome and horrifying to look at." Lynn Waldron-Moehle said the footage clearly showed "the girl was brutally biting my daughter's arm."
The local school district has said it is investigating the episode and will review its bus procedures. Lilian's parents have said the incident could have been avoided if an adult had been present to watch the children.
"The seat was right behind the bus driver and he couldn't hear anything going on or see anything? Come on," Chad Waldron, Lillian's father, said. "If you can't keep an eye on these kids and they are special needs, you need to bring somebody in you know to be watching if the bus driver can't do it," he added.
Lilian is currently being taken to school in a van following an incident when she was completely undressed and touched inappropriately by a boy on her bus last year.
The child responsible for the biting is no longer attending Langlade Elementary. The Waldrons have said they are now seeking legal recourse over the incident.
"The District is conducting an investigation into the situation and will be working with the bus company to ensure appropriate processes and procedures are in place to prevent this from occurring in the future," School District Superintendent Michelle Langenfeld wrote in a statement concerning the matter.
'Gruesome and Horrifying': Green Bay Girl With Special Needs Brutally Bitten by Classmate Aboard School Bus | U.S.