What Was Grumpy Cat's Net Worth? Viral Cat Dies At Age 7 Leaving Internet Meme Legacy
The iconic internet sensation Grumpy Cat died Tuesday of complications to an infection, her human family shared on Twitter Friday. The cat became a widely shared internet meme for her upset facial expression, and was seven years old at the time of her death. She died from complications of a urinary tract infection, according to the announcement.
Grumpy Cat, whose real name was Tardar Sauce, is widely known on Twitter and Instagram. While there have been many contradicting reports of her net worth, there are some clues as to how much Grumpy Cat may have made in her short lifetime.
In 2014, reports swirled that the cat was worth a whopping $99.5 million from her viral internet success. According to Grumpy Cat's owner, Tabatha Bundesen, that figure is false. Bundesen denied the claim, which was first shared by British tabloid The Daily Express.
Bundesen told the Express that she left her job as a Red Lobster waitress after the first viral moment. "What she's achieved in such a short time is unimaginable and absolutely mind-blowing," Bundesen explained in 2014. "I was able to quit my job as a waitress within days of her first appearance on social media and the phone simply hasn't stopped ringing since."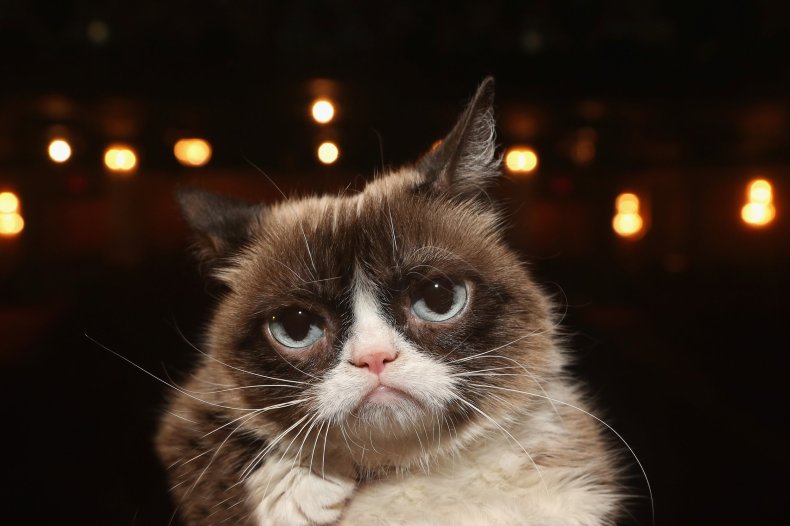 Grumpy Cat's official net worth has never been revealed by Bundesen, though a past lawsuit soes offer some clues. A January 2018 copyright lawsuit claimed Grenade Coffee sold more than one agreed-upon Grumpy Cat item—the Grumppuchino—brought Grumpy Cat's family $710,000, according to the BBC.
The famous cats' family statement shared that Grumpy Cat died in Bundesen's arms, and reflected on the joy the surly critter was able to inspire the world over. "Besides being our baby and a cherished member of our family, Grumpy cat has helped millions of people smile all around the world—even when times were tough. Her spirit will continue to live on through her fans everywhere.
Many sources, like MSN and Country Living, claim Grumpy Cat was the richest cat in the world. This may never be confirmed, with both estimating the viral sensation's net worth at $100 million. In any case, there's little doubt that Grumpy Cat was a golden goose.