'GTA Online' Update Adds New Game Mode, Double Rewards Opportunities
GTA Online continues to roll out updated game modes, including today's addition the Running Back (Remix). Along with the changes to Running Back, this week's update adds new items for sale, offers opportunities for double GTA$ and RP bonuses and even a reward simply for logging in.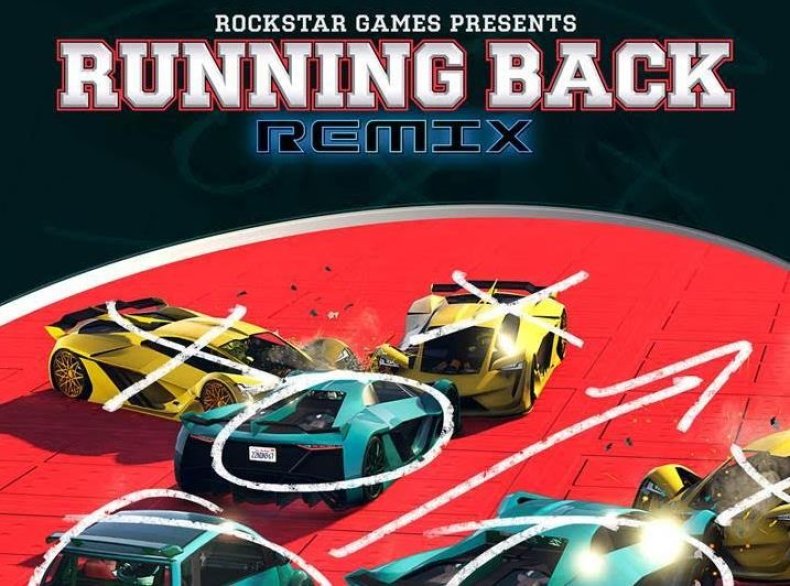 Running Back (Remix) features the same basic gameplay as the original. One team's goal is to escort a small car to an end zone within a time limit, while the other team's goal is to make sure the vehicle doesn't make it. The remixed game mode adds seven new tracks, and upgrades every vehicle to be a Tezeract (except the one small car which remains the tiny electric Panto.)
Play any of the new remix tracks through Oct. 1 to receive double the GTA$ and RP rewards. Other bonuses available this week include a 2X boost on Nightclub Popularity and a 25 percent speed boost to both Nightclub Warehouse and Biker Business production through Sept. 24.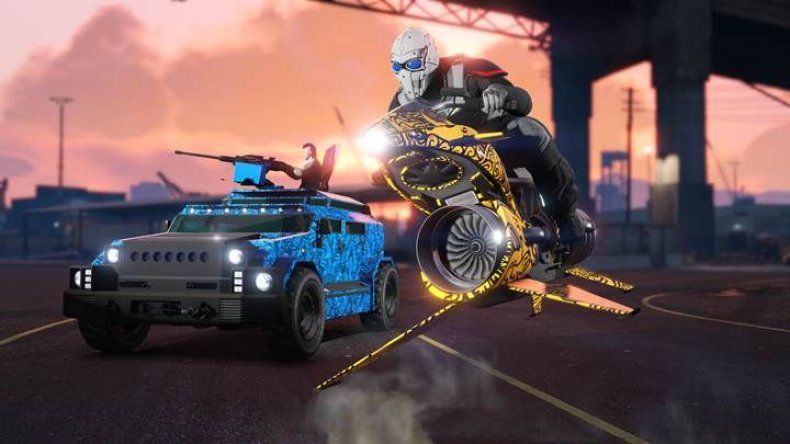 As an added bonus, all who log in to play GTA Online through Sept. 24 unlock the Santo Capra Coins Livery for the HVY Menacer and Pegassi Oppressor Mk. II. These liveries have some neat swirling patterns, and who doesn't want to look as cool as possible while roaring through a city on a flying motorcycle?
This week's discounts include some specialty vehicles, so if you're looking for that one thing that's missing from your arsenal, this week might be the one to make the jump. The full list of discounted items through Sept. 24 is as follows:
Declasse Scramjet - 30 percent off
Buckingham Akula - 40 percent off
TM-02 Khanjali - 40 percent off
Mobile Operations Center Cabs - 40 percent off
Mammoth Avenger - 40 percent off
HVY Insurgent Pick-Up - 40 percent off
Pegassi Zentorno - 40 percent off
Pegassi Tempesta - 40 percent off
Karin Armored Kuruma - 40 percent off
Ubermacht Sentinel Classic - 30 percent off
Facilities - 30 percent off
Hangars - 30 percent off
Bunkers - 30 percent off
Special Cargo Warehouses - 30 percent off
Biker Businesses - 40 percent off
So what do you think? Are you excited to give the new Running Back (Remix) game mode a try? Will you take advantage of any sales offered this week? Let us know your thoughts in the comments section below.