'GTA Online' Weekly Update: New Arena War Game Mode Released, Snow Returning Soon
It's a week of new updates for GTA Online. Last week saw the introduction of a massive new set of modes in Arena War, and this week sees some new additions to these modes. Additionally, the traditional holiday festivities will return by the end of the week.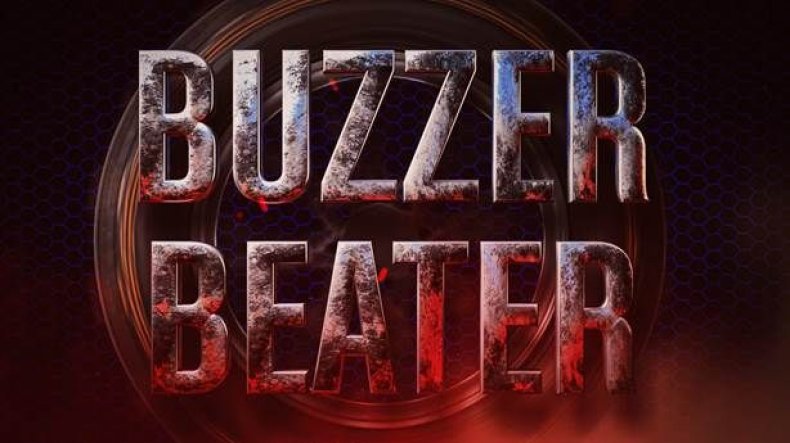 The new game mode for Arena War is called Buzzer Beater. This mode is like a race, with all players competing against each other. Instead of racing to complete laps or a circuit, players must hit a series of checkpoints in Maze Bank Arena, while racing against a constantly ticking countdown clock. Reaching the checkpoints adds time to the clock, but if time runs out, you'll blow up. The last racer alive claims victory.
Competing in Buzzer Beater, or any of the other seven Arena Wars game modes, earns players double the GTA$ and RP through Dec. 24.
For the first time in what's felt like months, the latest GTA Online update adds a new vehicle. The Pegassi Toros is now available at Legendary Motorsport. It's not the flashiest car around, with the Toros looking like one of those Porsche SUVs you see wealthy soccer moms drive around in the suburbs. (If that's the case, this might actually be one of the scariest vehicles in GTA Online.)
If you're feeling festive, the traditional holiday offerings returni to GTA Online this week. Logging in on Christmas Eve earns players a free in-game Sweater, fireworks and more. As an added bonus, logging in any time between now and Dec. 24 also earns players two new in-game T-shirts. Snow is also returning to Los Santos, with the first snowfall coming this Friday, Dec. 21.
There are plenty of items on sale this week in GTA Online as well, including vehicles and custom upgrades. The full list of discounted items is as follows:
Benefactor Terrorbyte - 30 percent off
Mobile Operations Center (including Bays and Interiors) - 30 percent off
B-11 Strikeforce - 30 percent off
P-996 Lazer - 30 percent off
Maibatsu Frogger - 40 percent off
Dune FAV - 35 percent off
Grotti Turismo R - 30 percent off
Obey Omnis - 30 percent off
Invetero Coquette Classic - 30 percent off
Vapid Ellie - 30 percent off
Pegassi Tempesta - 45 percent off
Dewbauchee Specter - 30 percent off
Truffade Adder - 40 percent off
Overflod Entity XF - 35 percent off
Grotti Cheetah - 30 percent off
Declasse Drift Tampa - 40 percent off
Benny's Upgrades - 30 percent off
So what do you think? Are you interested in trying out the new Buzzer Beater mode in Arena War? Are you looking forward to the return of snow in GTA Online? Let us know your thoughts in the comments section below.