Guam Governor Backs Trump's 'Punch To The Nose' Strategy On North Korea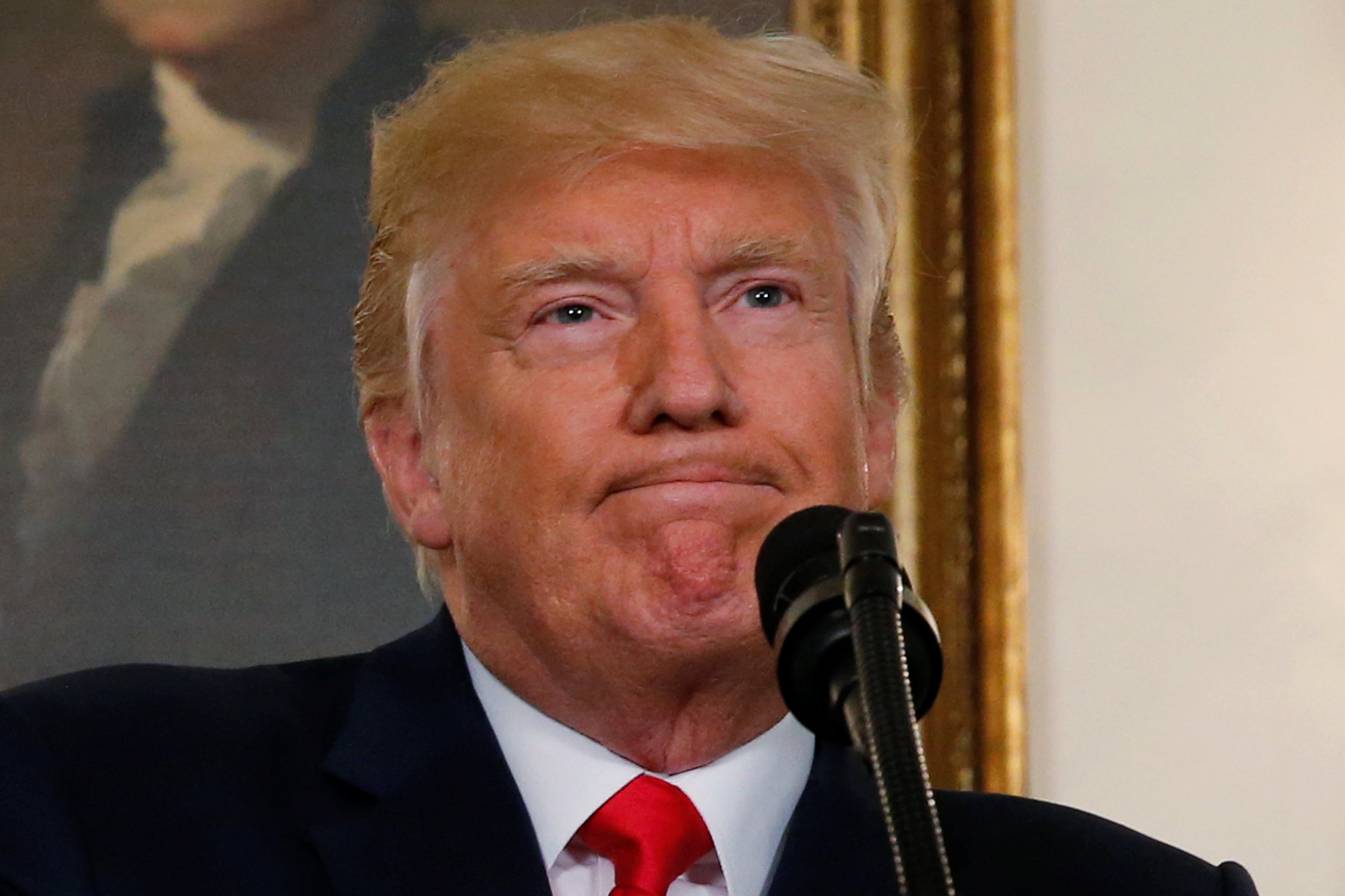 The governor of Guam has given his support to what he described as Donald Trump's "punch to the nose" strategy on North Korea.
Eddie Calvo, who said he felt "safe and confident" after speaking on the phone with President Trump last week, said on Monday he believed the president's "strong stance" on North Korea was what the isolated regime would respond to.
Speaking to Talk Radio, Calvo said North Korea was "a bully" that could only be stopped by "a punch to the nose."
Trump and Calvo spoke over the phone on August 12, with the president calling to reassure the governor that people in Guam were safe.
In a video posted online by Calvo, Trump told the governor: "We are with you 1,000 percent. You are safe… And I wanted to call you and say hello. How are you?"
Calvo responded: "Mr. President, as the governor of Guam and as an American citizen, I have never felt more safe or confident with you at the helm.
"With all the criticism going over there, from a guy that's being targeted, we need a president like you," Calvo added. "So I'm just so thankful, and I'm glad you're holding the helm, sir."
But Trump's rhetoric on North Korea was not greeted with such enthusiasm by everyone, with his recent comments causing concern among a number of lawmakers who felt the president may have exacerbated the situation.
"North Korea best not make any more threats to the United States," Trump told reporters at his golf club in Bedminster, New Jersey, at the beginning of August.
"They will be met with fire and fury like the world has never seen. He [Kim Jong Un] has been very threatening beyond a normal state, and as I said they will be met with fire and fury and frankly power, the likes of which this world has never seen before," he added.
Trump's comments came as relations between the U.S. and North Korea deteriorated further after the U.S. Security Council stepped up sanctions against the isolated country, while North Korea announced it had successfully manufactured a miniaturized warhead that could fit inside a missile.