Guaranteed Income Can Help Alleviate Racial and Economic Inequality | Opinion
Over the past few months, and especially the past two weeks, government investment or disinvestment has dominated the national conversation: Will the government invest in getting masks and medical supplies out where they're needed? Will people see recurring payments, as tens of thousands are furloughed or lose their jobs? Are cities and states giving too much to police budgets and too little for social services?
Last March in my State of the City address, I announced that I was creating Newark's Guaranteed Income Task Force to explore how a guaranteed income—regular, unrestricted infusions of cash—might prove an effective investment in improving our residents' financial security. Now, upon the release of the Task Force's report over a year later, the COVID-19 health crisis has revealed on the national stage what was well understood among those of us with a street-level perspective: People don't have enough cash to weather emergencies, pandemic or otherwise. Moreover, communities of color face a pattern of disinvestment in favor of "public safety" at odds with public welfare.
As we hear growing calls to reinvest in people, I have been heartened to see growing support for cash transfers from across the political and ideological divide, culminating in the $1,200 stimulus checks disbursed to millions of households through the CARES Act. States, philanthropic organizations and nonprofits have established their own funds to provide additional support to those left out of the federal response, including the undocumented members of our communities who make up much of our "essential" workforce.
While these efforts are encouraging, they are ultimately insufficient. Here in Newark, as in so many of our cities, there is an epidemic of families living paycheck-to-paycheck. As one respondent told us, "living life on a month-to-month basis," one unexpected bill or drop in wages away from a crisis, is far too common. Even as our city undergoes an unprecedented renaissance in entrepreneurship and the arts, many live in precarity. For the 78 percent of residents renting their homes, median rent has risen 20 percent while median income is down 10 percent since 2000. Our median income is less than $40,000 a year, well short of the $63,000 United Way estimates a family must earn to meet its basic needs within Newark. This tragic situation will persist well after COVID-19 is behind us; so, too, must our response.
The Task Force's year-long investigation culminated in a powerful report, "Building Financial Security: Newark's Roadmap Toward a Guaranteed Income." It concludes that a guaranteed income program holds serious promise in addressing the financial vulnerability faced by many Newarkers—in particular, its communities of color. In addition to a number of specific policy recommendations at the state and federal level to reinvest in our communities, it recommends that Newark move expeditiously to develop a guaranteed income pilot.
Why guaranteed income? As is true in vulnerable communities nationwide, the Task Force found many pernicious ways that low- and middle-income residents often fall through the cracks in our existing social safety net. Alarming numbers of residents across the state of New Jersey are unable to access the intended benefits from programs like TANF and SNAP because of overly strict eligibility criteria, a stressful and confusing maze of paperwork and payments disbursed in ways that severely limit their use. By contrast, the guaranteed income program we endorse by our report must be unconditional, automatic, and cash-based. Implemented wisely, supplementing our existing systems of support, such a program could also help bring our many unbanked or underbanked residents into the financial system—and begin laying the groundwork for true economic resilience and economic justice.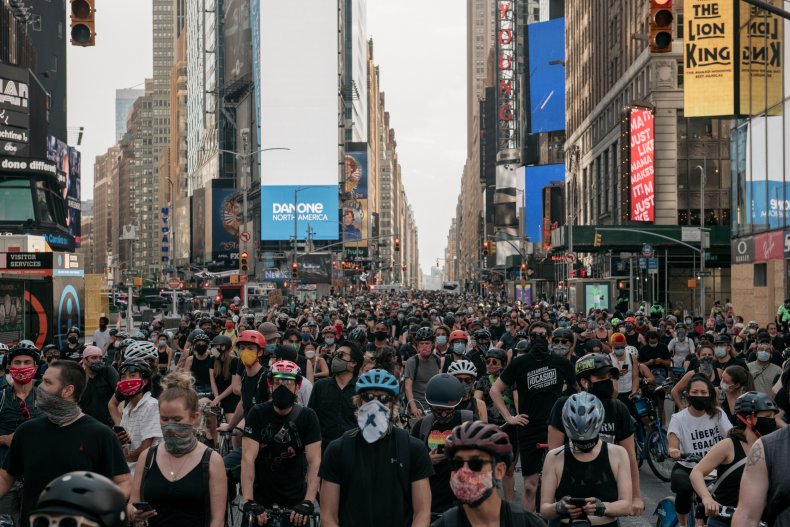 The idea of a guaranteed income as a tool for racial and economic equity has a long and rich intellectual history among those for whom the economy has never truly worked. Martin Luther King Jr. and the Black Panthers both advocated for a guaranteed income as a material precondition for social citizenship. I hear those sentiments echoed in what Jasmine, a Newark resident, told our Task Force: "Newark is full of people with unrealized potential, but they need resources to reach that potential."
Multiple other cities have taken up this mantle and begun experimenting with guaranteed income pilots. Mayor Michael Tubbs of Stockton, California launched the Stockton Economic Empowerment Demonstration in 2019 to provide $500 to 125 low-income residents. Similarly, the Magnolia Mother's Trust in 2018 began providing $1,000 a month to 20 Black mothers living in public housing. Both initiatives show how powerful such a simple tool can be—allowing people to get long-needed dental work to smile freely again, to pay off predatory debt and to experience the dignity of being able to pay for an emergency car repair without asking for help.
The positive impacts of such pilots and many studies of direct cash transfers worldwide have paved the way for a national conversation on recurring cash transfers, especially vibrant among multiple Democratic leaders in the House and Senate (including Senator Cory Booker (D-NJ)). While guaranteed income will not end the systemic inequality and racism that inspired recent protests, it would represent the kind of investment in our Black and brown communities our nation has too often failed to provide.
With its long history of community-led social change, Newark is joining cities at the vanguard of this growing movement because our communities face common struggles. For 60-plus years, our residents have organized around labor and civil rights, environmental justice, equitable development for neighborhoods and education—and most recently, as a model for demonstrating against unaccountable police violence. That tradition of community empowerment finds natural expression in a guaranteed income, which implicitly recognizes that poor and working-class families, like all families, deserve the dignity of self-directed lives. This is where our nation should be heading. And, as former Newark Mayor Kenneth Gibson said, "Wherever American cities are going, Newark will get there first."
Together, we can turn this moment of collective uncertainty into a movement that leads to an America where we trust our people by putting more money into their hands not merely because there is a crisis, but because it is the right thing to do.
Ras J. Baraka is the mayor of Newark, New Jersey.
The views expressed in this article are the writer's own.