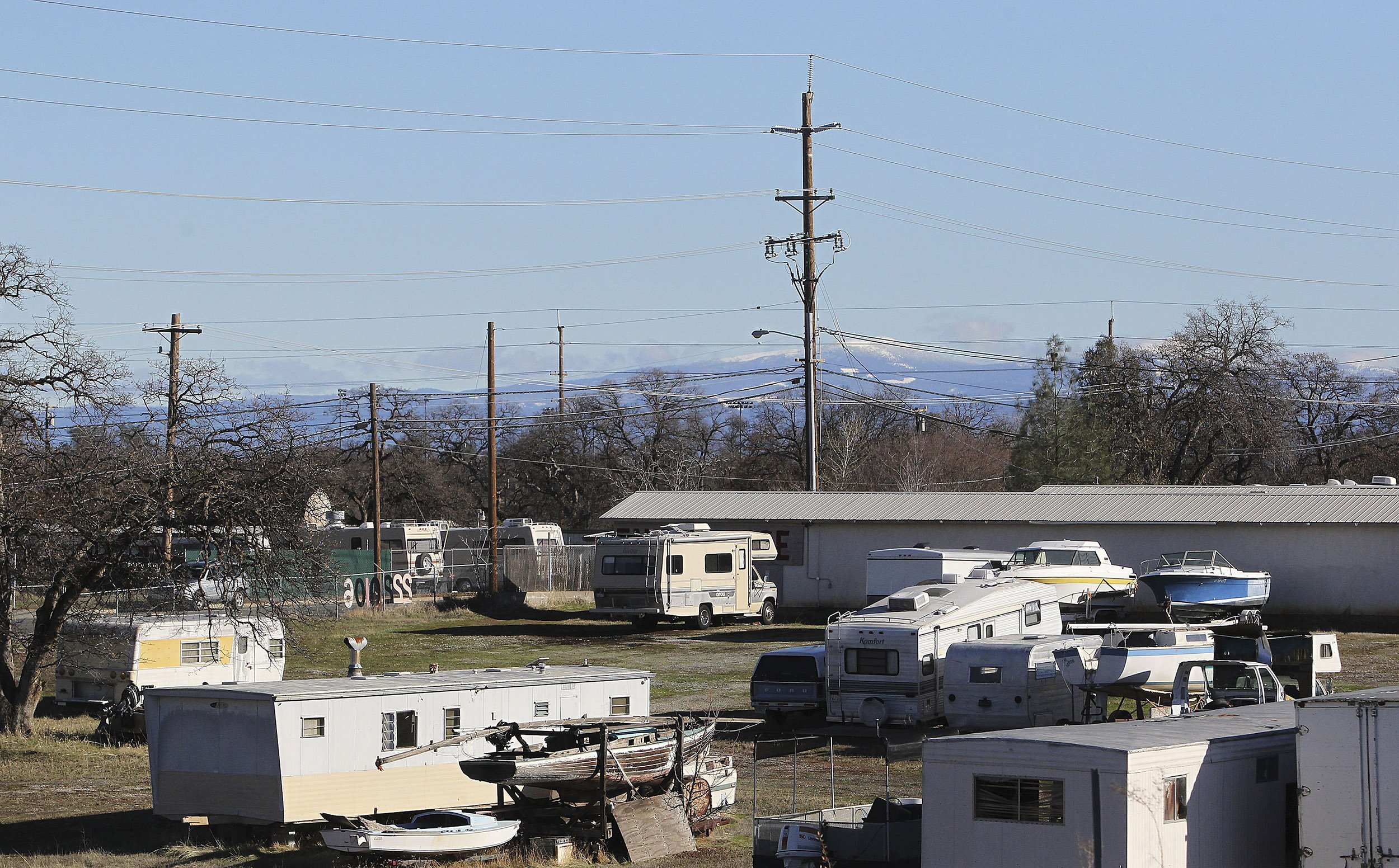 A Northern California newspaper has revealed that two children found dead in a storage unit late last year were the subject of multiple requests for investigations into their well-being yet remained in the same home until their deaths.
Police found the bodies of Shaun Tara, 6, and Delylah Tara, 3, stuffed into bins and decomposing at a Redding, California, storage unit facility in December 2015. Authorities discovered the children after responding to a Child Protective Services's welfare check request regarding a 9-year-old girl in Quincy, California.
When police arrived at the scene in Quincy, they found a severely injured girl lying on the floor of a locked car that was parked outside the residence. She weighed just 40 pounds; had multiple fractures in her fingers and shoulder, a dislocated jaw and open sores; and was infested with lice, according to Plumas County News. Authorities also discovered two 12-year-old twins, a boy and a girl, who police said were "not in the same condition" as the girl and placed them in foster care.
Tami Joy Huntsman, 39, and her companion, Gonzalo Curiel, 18, were promptly taken into custody and charged with felony child abuse, torture and mayhem.
As the duo sat in jail and juvenile detention, respectively, police received another tip regarding children they were responsible for. Police then interviewed Huntsman and Curiel, who ultimately told investigators about the storage unit in Redding. After breaking the unit's lock, authorities found the two children's bodies inside. Huntsman and Curiel were charged with murder in connection with their deaths.
"This investigation has had a profound impact on anyone who came in contact with it," Plumas County Sheriff Greg Hagwood told KCRA, a local NBC affiliate. "When you see what has been done to a beautiful, little 9-year-old girl.... Anyone not affected needs to get some help."
In response to a Public Records Act request, Monterey County Weekly found that from 1998 to 2015, the families of Shaun and Delylah had at least 53 social services referrals across multiple counties and for multiple children, yet the final recommendation was to not intervene. Huntsman had two referrals of her own, in 1997 and 1998, before the deceased children were born. The last referral—before the December anonymous tip—occurred on April 9, when a neighbor called to say that small children were being left outside unattended all day.
Shaun and Delylah's father gave Huntsman informal custody of the children, as well as their 9-year-old sister, about 18 months ago, as he was unable to care for the children because he was incarcerated. Huntsman is the cousin of the children's mother, who was killed in a car accident in 2013. The children's father gave Huntsman custody despite her previous charges for drug possession and child neglect in Santa Cruz County.
The 12-year-old twins are the biological children of Huntsman and a Salinas, California, man named Chris Criswell. In January 2014, Criswell said on Facebook that their marriage had disintegrated, according to The Sacramento Bee. He also wrote in December 2015 that he needed "gas and hotel money to go get my twins in Quincy," after which he posted a link to a news article about Huntsman's arrest.
"Tami Huntsman was the perfect mother, the perfect housewife, the perfect person, up until the point she met that kid," Criswell told local NBC affiliate KSBW, referring to Curiel, whom she met because he was friends with Criswell's 15-year-old son. KSBW also reports that Criswell is in a legal battle to gain custody of his twins. He said prosecutors accused him of leaving his children in a dangerous situation with Huntsman, but he alleges that the home they shared was "immaculate" before he left.
"I have no idea what happened," Criswell said. "They said there were roaches and lice and all this other stuff."
The death of the two children has inspired a proposed California bill that would require a background check be done on people informally asked to become guardians if the only parent is incarcerated.
"In your typical family law cases, you have mediators and investigators visit the homes of these children when they're going through the guardianship process," Assemblyman Luis Alejo, the bill's author, told the Monterey Herald. "In this case, there was no oversight, no background check.... The children of the incarcerated have no safeguard."
In response to the bill, Elliott Robinson, director of the Monterey County Department of Social Services, said, "This bill provides a new tool to help incarcerated parents assure the safety of their children. As it works its way through the legislature, it will be important to make sure that it is sufficiently resourced to make sure the background checks can be well implemented and that incarcerated parents have options to help them make placement decisions when their informal options are limited."
Prosecutors are deciding whether to seek the death penalty against Huntsman, who is reportedly pregnant. Curiel, a teen, is not eligible for the death penalty. Both face life in prison.
The two last appeared in court on February 19 to set a date for their preliminary hearing.