'Guardians of the Galaxy Vol. 2' Opens Big for Marvel with $145 Million Debut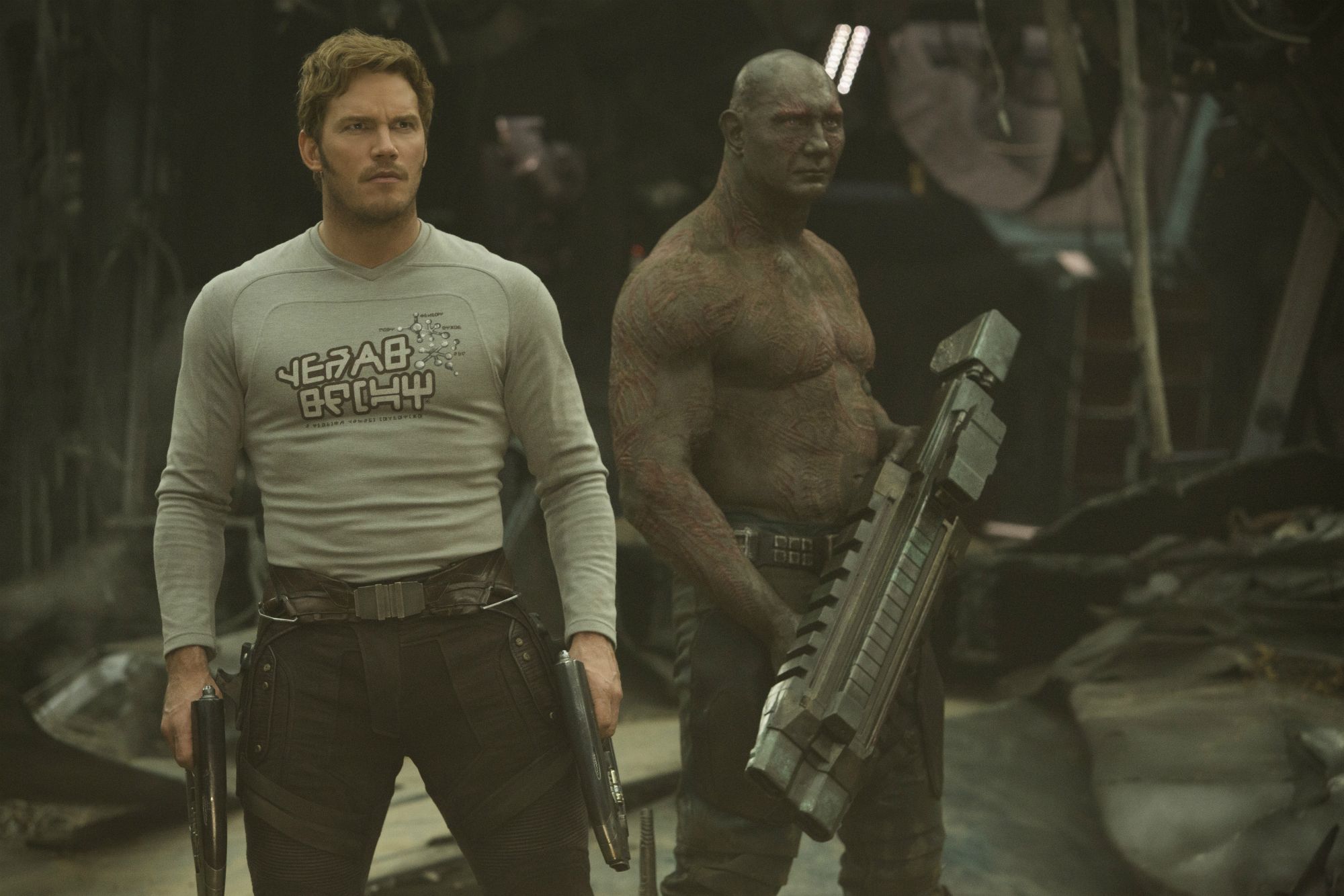 The Guardians of the Galaxy have kicked off the summer with an out-of-this-world debut at the U.S. box office.
Marvel Studios' Guardians of the Galaxy Vol. 2 opened to a box office of $145 million Friday through Sunday, according to The Hollywood Reporter, giving Marvel its fifth biggest opening at American theaters behind two instalments of The Avengers franchise, Iron Man 3 and 2016's Captain America: Civil War .
For Marvel's parent company, Disney, Guardians ' huge debut gives it the number one and number two opening weekends of 2017 so far. In March, the mouse house's Beauty and the Beast live action adaptation began its box office run with $174.7 million and eventually grossed $1 billion worldwide.
More impressive is that Disney releases are the only films to open above $100 million in North America so far in 2017. Universal came close with The Fate of the Furious in April, but the eighth instalment in the action franchise fell short of the $100 million mark with a total of $98.7 million in its first weekend. (That number was also significantly below the $147 million Furious 7 earned in 2015.)
Guardians Vol. 2 came out in many international markets, including the U.K., a week before its U.S. release, and has already totaled $427 million globally, reports Variety.
The space-set blockbuster is a sequel to Marvel's Guardians of the Galaxy , which critics considered a surprise hit when it opened in August 2014 because the characters weren't as well known as fellow Marvel comic book heroes Iron Man, Captain America and Thor.
The film's ensemble cast—led by Chris Pratt and co-starring Dave Bautista, Zoe Saldana and the voices of Vin Diesel and Bradley Cooper—all reprised their roles in the sequel. Director James Gunn also returned, after gaining praise for the movie's balance of action and comedy, as well as its catchy '70s and '80s-themed soundtrack that reached No.1 on the U.S. Billboard 200.
The entire team, including Gunn, will be back for a third film that will follow the Guardians crossing over with the Avengers in 2018's The Avengers: Infinity War.
Disney, in 2016, was the first film studio in history to gross $7 billion at the global box office. 2017 could beat that record with Beauty and the Beast , Guardians Vol. 2 and more big releases still to come. The studio will release Pirates of the Caribbean: Dead Men Tell No Tales in late May, Cars 3 in June, Thor: Ragnarok and Pixar animation Coco in November and Star Wars: The Last Jedi in December.