Guardianship Abuse is Elder Abuse | Opinion
Nobody is ever truly prepared for their parents to experience physical and mental decline. That challenge is hard enough on its own. But unfortunately, bad actors willing to exploit it have figured out how to manipulate a system designed to protect the vulnerable.
Guardianship abuse is a nationwide problem, and even the most diligent people can find themselves suddenly cut off from their own parents and grandparents, subject to a court system that prioritizes procedure over common sense. The media have given passing attention to this issue in recent months, thanks to the "Free Britney" movement and the Netflix film I Care a Lot,but for those affected by these injustices, media buzz is not nearly enough. They need elected officials and the legal community to take their claims seriously instead of implicitly trusting that judges and attorneys are always looking out for the best interests of those placed under guardianship.
Guardianship is intended to protect elderly Americans and ensure that someone responsible is looking after their personal and financial well being. All too often, though, the system is used to take advantage of people who are in no position to defend their own interests—and by the time their families become aware of the problem, it is frequently too late.
In some cases, predatory lawyers exploit the legal system's presumption of good faith, running up exorbitant bills for unnecessary, and sometimes imaginary, services.
In other cases, individuals are virtually imprisoned by "guardians" who restrict their access to friends and family, confine them to assisted living facilities with little regard for quality of care and systematically drain their assets to pay for inflated fees. In a matter of weeks, a victim can become a nonperson, with fewer rights than a convicted felon.
Sadly, it's difficult to know the full extent of the problem, because the system simply isn't set up to maintain adequate scrutiny. But with an estimated 1.5 million individuals under some form of guardianship, with combined assets of around $273 billion, the opportunities for malfeasance are abundant.
In February of this year, a Texas probate judge in Houston was sued for estate trafficking, racketeering and the abuse of a 91-year-old. Last year, a Florida woman escaped her guardian-imposed imprisonment in a care facility by using a phone and Facebook to signal for help. In 2019, a Tampa guardian was arrested for stealing more than half a million dollars from one of his wards. Another instance of guardianship abuse and medical kidnapping in Texas resulted in the tragic death of an elderly woman.
In jurisdictions that have a history of lax oversight and allegations of public corruption, the allure of guardianship abuse is irresistible to many bad actors. Under those conditions, lawyers and judges have ample opportunity to make corrupt bargains at the expense of elderly Americans and their loved ones.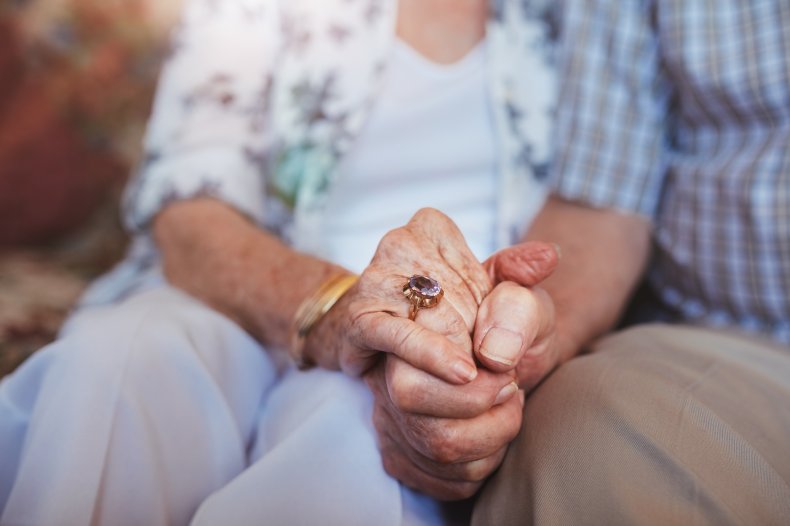 Jefferson County, Alabama, is one of those jurisdictions. It has been the site of two particularly heartbreaking incidents of guardianship abuse.
In 2019, Marian Leonard, a 103-year-old retired schoolteacher, died in hospice care, alone, terrified and cut off from her family, after being placed under guardianship by a Jefferson County probate judge. She didn't even live in Jefferson County, but got caught up in the local court system because she stopped at a hospital on her way home from a trip. Her court-appointed guardian and conservator reportedly banned all visitors from seeing her, including her daughter, who was denied the chance to be with her before she died.
Then there's the case of a Jefferson County resident and philanthropist named Joann Bashinsky, who was forced to spend her last days fighting to protect her own estate after two former employees and the probate court allegedly used guardianship and conservatorship laws to take control of Bashinsky's assets. Her family is still fighting her case in the Alabama courts six months after her death.
The flaws in the system are most apparent when wealthy individuals are hauled into court and forced to disprove claims of their incompetence. It's easy to see why judges, attorneys, professional guardians and others would be eager to get their hands on a wealthy person's assets. But the same situation afflicts countless individuals of more modest means—although the spoils are smaller, the ranks of potential victims are vast and their ability to contest the process is minimal.
Guardianship abuse might just be one of the biggest criminal enterprises threatening the elderly in America today, but we won't know for certain until elected officials and the criminal justice community give this crisis the attention it desperately deserves.
Prosecutors need to take claims of guardianship abuse seriously, including those that implicate seemingly secret networks of judges, guardians and health care facilities, and work diligently to identify those who are preying on vulnerable individuals and their families. Lawmakers need to refine the guardianship process in response to proven instances of mistreatment in order to ensure that injustices are not inflicted over and over again upon those who lack the resources or expertise to fight back. The situation is intolerable, and it needs to be recognized as such.
We must demonstrate the love, respect and dignity that our elders deserve in their most vulnerable years, and fight hard to prevent predators from gaining control in their lives. Let's face it, it's always hard to lose a parent, but it's even harder to lose a parent while they're still alive.
Kimberly Guilfoyle is a national political and media strategist who served as the National Chair of Trump Victory Finance Committee and Senior Advisor to Donald J Trump for President, Inc. Prior to joining the Trump campaign in 2019, she was a television host on Fox News Channel.
The views expressed in this article are the writer's own.