Guatemala Volcano Eruption Warnings 'Came Too Late,' Officials Admit
The villagers living below Volcan de Fuego in Guatemala had little warning of the danger they were in. Though the "volcano of fire" had already erupted once this year, none of the nearby residents expected the catastrophe that befell them on Sunday.
At least 109 people were killed when the volcano erupted, sending superheated gas, boulders and lava through the villages below. Guatemalan authorities have now admitted they could have warned locals of the danger sooner and possibly saved lives, Reuters reported.
Seismologists had warned that pyroclastic flows could endanger nearby areas eight hours before the main eruption. However, national disaster agency Conred did not impose mandatory evacuation orders.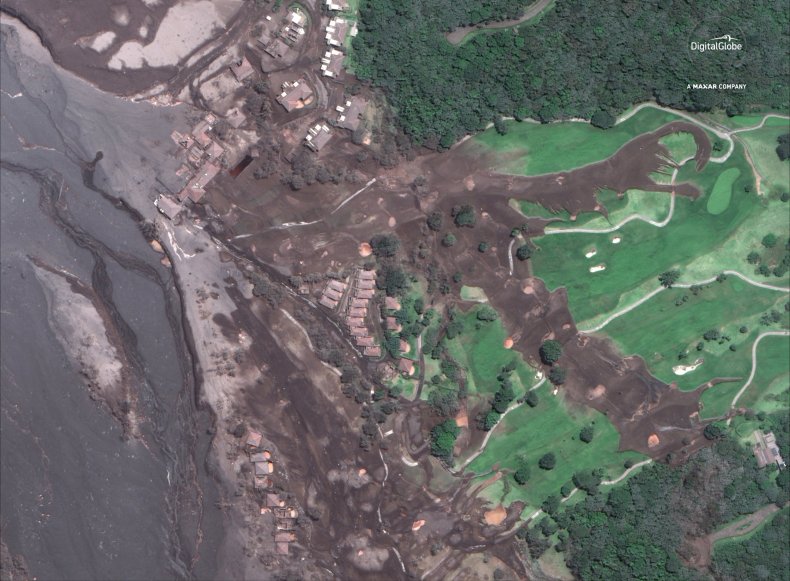 Sergio Cabanas, the head of Conred, blamed volcanologists for not being clear about how dangerous the situation was. While the agency received notifications of volcanic activity, Cabanas said they did not specify what the activity was and what communities it might affect.
Opposition lawmaker Mario Taracena, however, accused Cabanas of incompetence, saying, "Anybody in this room with a bit of common sense would have done something. You are the head of the disaster agency and you didn't care."
Those who survived the wall of hot gas and volcanic matter were forced to flee from lava flows. As residents fled, Guatemalan officials told the El Periódico newspaper that the lava was not initially moving toward houses, meaning no evacuation order was given.
Poor weather limited the villagers's own response, as they could not see the deadly wall of lava and rock moving down the slopes above them. By the time locals realized what was happening, it was too late.
Guatemala's public prosecutor has said it will open an investigation into the response to the disaster, as rescuers battle heavy rain, obscured visibility and falling ash. The death toll is expected to rise further as emergency services reach villages buried by volcanic debris and destroyed by lava.
More than 200 people have been reported missing and 12,000 evacuated from the area around the volcano. Guatemala City's airport, around 27 miles away, was forced to close due to ash on the runway. The airport is now in operation again, but the decision of whether to fly is being left to individual airlines.
Fuego is one of Latin America's most active volcanoes. Last week's eruption was Guatemala's deadliest since 1902, when the Santa Maria volcano killed thousands of people. It is the second time Fuego has erupted this year.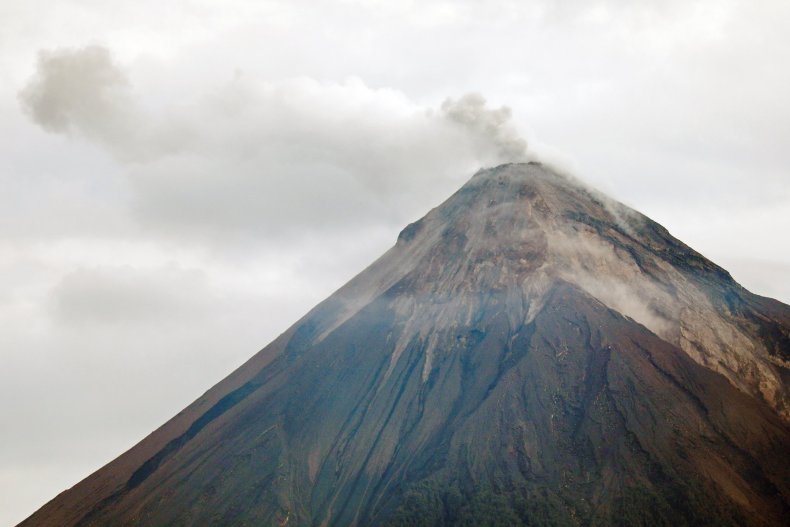 As rescuers search for the dead and missing, the rest of the country is working to meet the economic challenges of the disaster. According to International Federation of Red Cross and Red Crescent Societies President Francesco Roccas, "We should not underestimate the scale of this disaster. Critical, emergency needs are still enormous, and affected communities will need sustained and long-term support."
Roccas said that in the absence of resources required to meet this challenge, "a secondary disaster" could develop. The federation has committed over $253,000 to rescue operations and it could take as long as a year for the worst hit areas to recover.
Sandra Jovel, Guatemala's minister of foreign affairs, said an appeal had been made for international assistance. The White House said its aid—including food, water and sanitation supplies—will arrive soon. Some burn victims will be flown to Florida for treatment and six people suffering from respiratory injuries have been flown to a hospital in Texas.