Guatemala Volcano: Latest Updates From Fuego Eruption as Dozens Reported Dead
At least 25 people have been killed since Guatemala's Fuego volcano erupted Sunday, leaving the small Central American state facing its most deadly volcanic event in decades.
The death toll is expected to rise as rescuers try to reach villages smothered by ash and cut off by lava flows. An undetermined number of people are still missing, the BBC reported.
The Volcan de Fuego, "volcano of fire," exploded Sunday morning around 27 miles from Guatemala City, the capital. The eruption sent a column of smoke and ash 15,000 feet into the sky, with lava starting to flow down the volcano's slopes later that afternoon. It is Fuego's second eruption this year.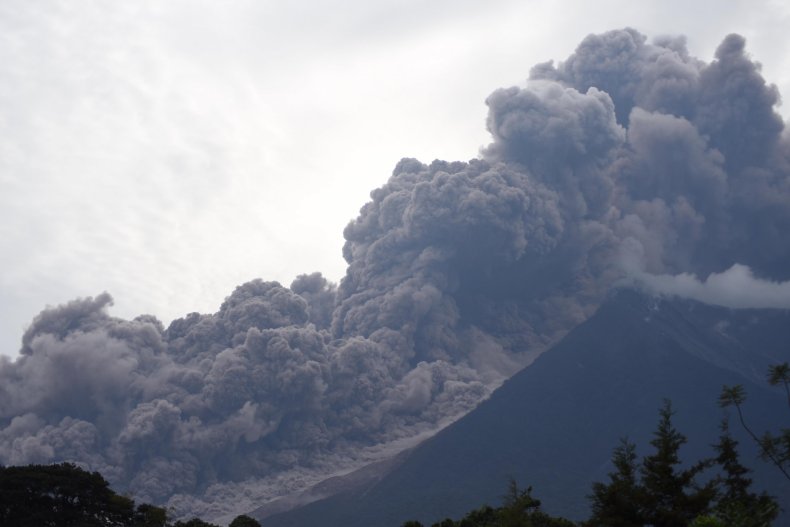 Several children were among those confirmed dead as emergency services raced to help those buried by falling ash and cut off by lava. President Jimmy Morales said he was considering declaring a state of emergency, as "there could be a state of devastation in at least three areas."
Eddy Sanchez, director of the country's seismology and volcanology institute, said the lava flows were as hot as 1,300 degrees Fahrenheit as they swept through villages, destroying houses and killing those sheltering within. He also warned of the potential for deadly mudslides.
Hundreds of people were injured and more than 3,000 evacuated from surrounding areas. Local officials estimated around 1.7 million people had so far been affected by the event. Guatemala City's international airport was closed due to volcanic ash falling on its runway.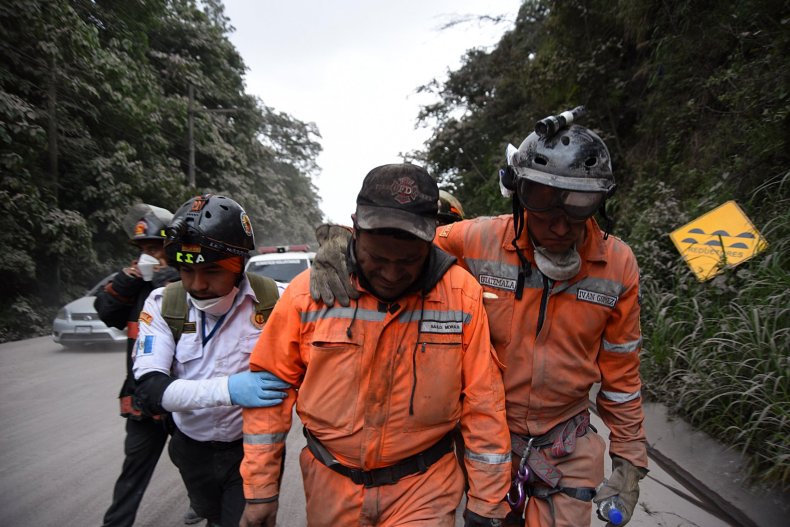 Officials told Guatemalan newspaper El Periódico that initially the lava was not moving toward houses, meaning no evacuation order was given. But the deadly flows quickly changed direction, hitting the village of El Rodeo first.
"All the people could not leave, I say they were buried," local resident Consuelo Hernández said. She explained that those who could leave ran to a nearby hillside to escape but might also have been caught by the lava.
Deaths have also been confirmed in the villages of Alotenango and San Miguel los Lotes, and officials suspect more bodies will be found in nearby La Libertad. Rescue crews have so far been unable to reach the village due to the lava.
Guatemala Fuego Volcano: Pictures Show the Eruption's Devastating Impact
Officials have advised people in four of Guatemala's regions to use face masks to protect them from falling ash, and the country's military is spearheading search and rescue operations and assisting relief efforts for those fleeing the destruction. Rescue missions were suspended overnight as rain swept through the affected areas and talk of a second eruption spread.