Guatemalan Father Denied Temporary Visa To Attend 13-Year-Old Daughter's Funeral After She Was Murdered in the U.S.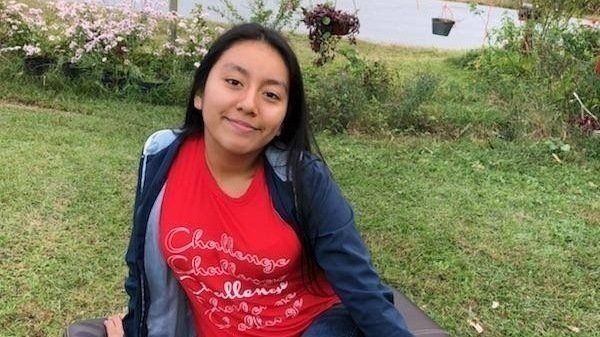 A father from Guatemala was reportedly denied a temporary U.S. visa to attend his 13-year-old daughter's funeral after she was murdered in North Carolina.
On Wednesday, Naimeh Salem, the attorney for Hania Aguilar's father, told WSOC-TV that her client's visa was rejected on the basis that "he doesn't have enough ties to the country."
She revealed Aguilar's father — who hasn't been named — hopes that immigration officials would overturn their decision and allow him to say goodbye to his teenage daughter whose funeral is scheduled to take place on Saturday in Lumberton.
Last month, Aguilar was kidnapped outside her home and later murdered. According to CBS News, a body was found later that month in North Carolina after three weeks of search and rescue.
At a news conference last week, Lumberton Police Chief Michael McNeill confirmed that lab tests proved the body was Aguilar's. "This is the outcome that we all feared," he said. "We did not want to hear this. We wanted to bring Hania back home and bring her back home alive to our community. It hurts."
Although authorities have no leads, suspects or persons of interest, they pledged to continue looking until they find the murderer and hold them to account.
"We will not stop until we find the person or persons responsible, and we bring them to justice. We will not stop until we do that," McNeill said.
A petition on change.org seeking "permission for Hania's father to attend her funeral" had gathered over 53,000 signatures at the time this article was published.
"The problem is Hania Aguilar's father is in Guatemala and he needs permission to be Expedited to the United States in order to see his daughter one last time, say his goodbyes and attend her funeral," the petition, started by Monique Cespedes, read.
"No parent should be denied the right to attend their child's funeral- especially when Hania was a Citizen-born in Tennessee. This petition is to show support for the father coming to attend the arrangements."
Monique Cespedes's connection to Aguilar and her father are unclear. She did not immediately respond to Newsweek's request for comment.