Gucci Models Carried Severed Heads to Introduce Feminist Cyborg Theory to Milan Fashion Week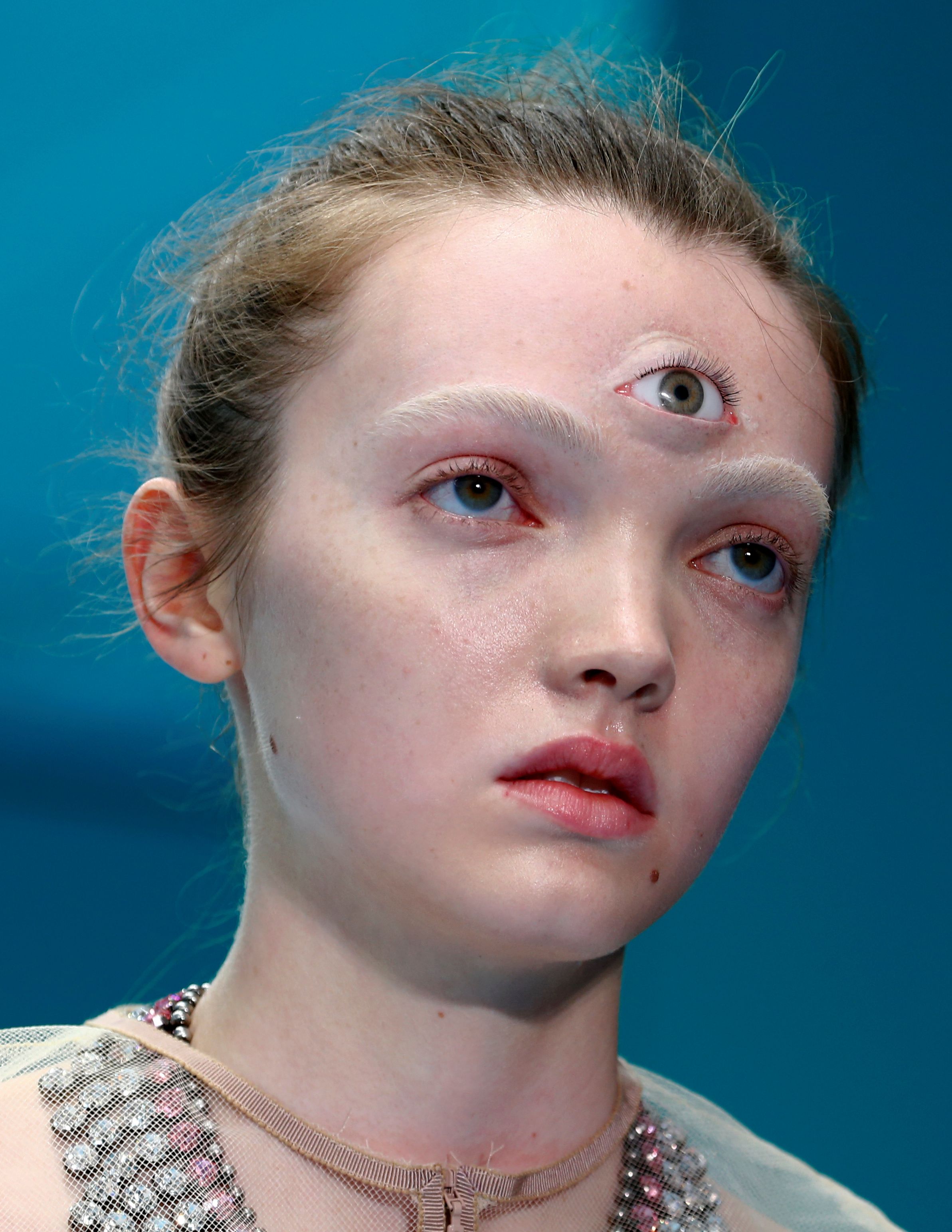 It seems like cyborgs are everywhere lately—and that includes Milan Fashion Week.
At the Gucci show Wednesday evening, models walked the runway carrying their own severed heads (thanks to a 3D printer) and wearing bejeweled corporate branding from Paramount Pictures and the New York Yankees.
Noticeably missing from the looks were cybernetic eyes and laser blasters, yet the models were billed as cyborgs. How can that be? In a word: feminism.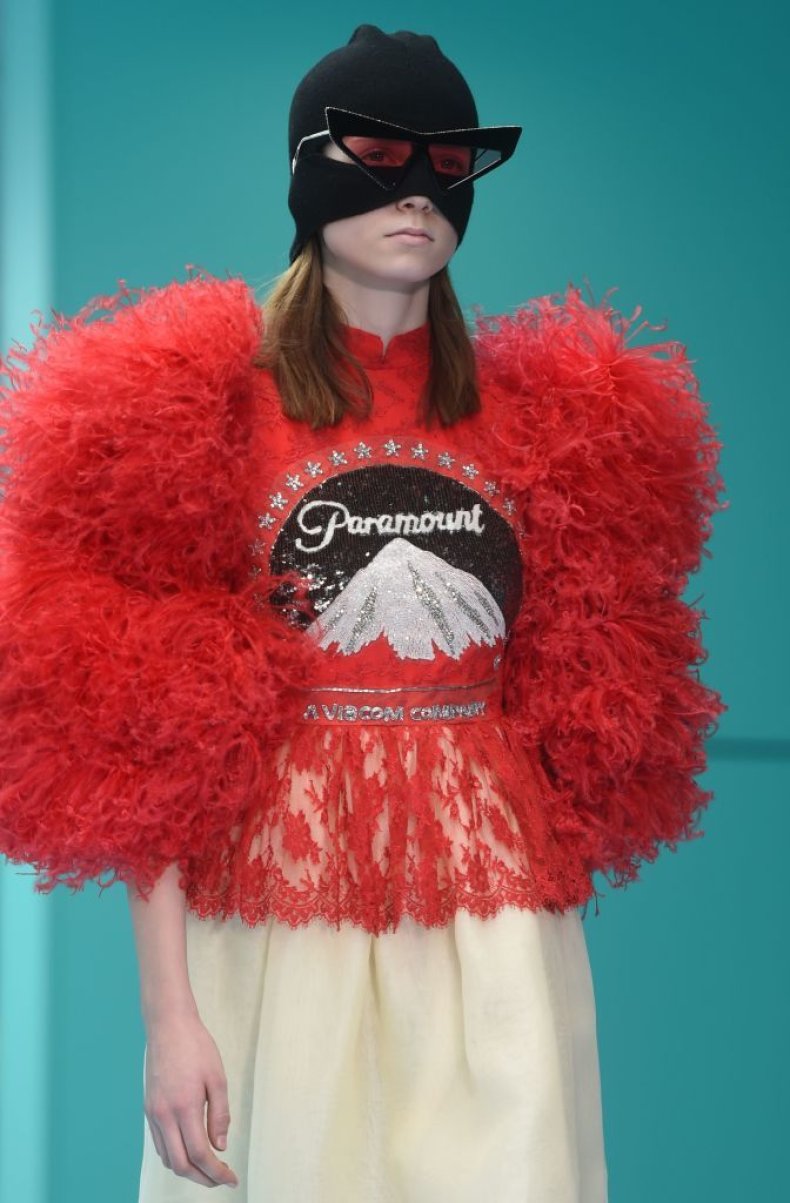 According to feminist theorist Donna Haraway, whom Gucci creative director Alessandro Michele credited in his show notes, women are naturally "cyborgs" because their identities are fractured between lived experiences, socio-political pressures and ideas from popular fiction. A modern woman can't ever be one thing, the theory states, because she's pulled in multiple directions and comprises many influences at once. It's a redefinition of "cyborg" as an amalgamation of ideas rather than a combination of technologies.
Haraway's 1984 theory of the woman-as-cyborg manifested on the Gucci runway through accessories and the uncomfortable props Michele gave his models. They carried small dragons, snakes and 3D-printed versions of their own heads. Those heads, which Twitter both loved and hated, were Michele's way of expressing self-acceptance and "looking after your head and thoughts," he told Reuters.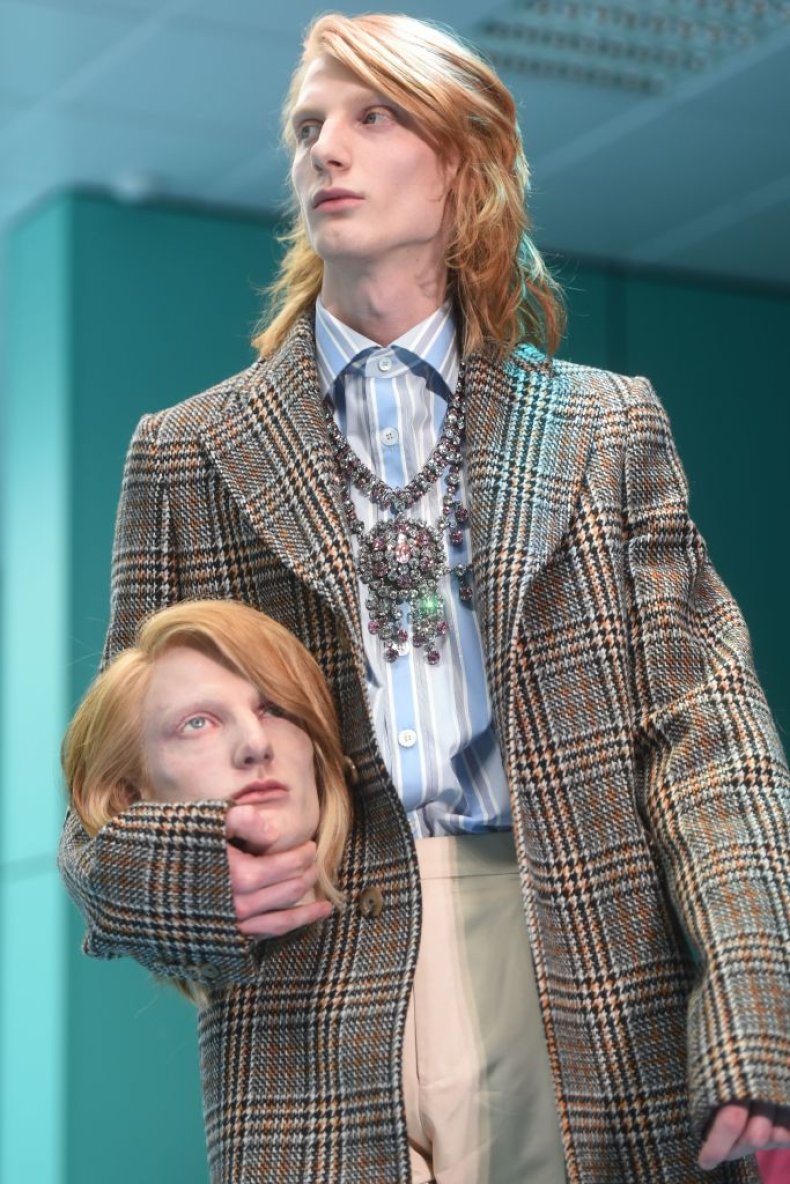 Michele's use of feminist cyborg theory is certainly striking, especially in a Fashion Week appearance. But using the cyborg to talk about feminism isn't exactly novel.
YouTube performance artist Poppy has amassed a huge following since 2011 under the guise of being a synthetic woman. Her videos, which have been racked up more than 260 million views, find the artist staring into the camera and repeating phrases over and over. "I'm Poppy," she says genially, repeating her introduction 10 times before a video abruptly ends. "The way she pauses and freezes between statements—as if she's downloading a new dialogue program and recalibrating her expression to fit it—is uncanny," wrote The New York Times' Amanda Hess.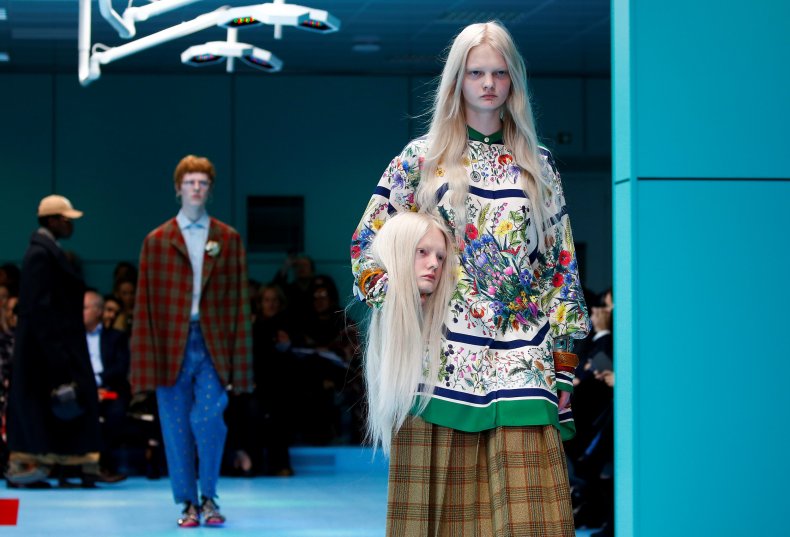 Even women who used cyborg imagery years ago are returning to the fold.
Earlier this year, R&B artist and actress Janelle Monae starred in a futuristic episode of Amazon's Philip K Dick's Electric Dreams. And on February 16, she announced a new album, Dirty Computer, her first in five years. Judging by the trailer she released, Dirty Computer will mark her return to the feminine cyborg image she used in 2013's The Electric Lady.
On February 19, synthpop musician Robyn announced a new album of her own. Her last album, 2010's Body Talk, heavily explored concepts of the woman as cyborg. On her track "Fembot," she sang, "Fresh out the box / the latest model / generator running on full throttle / can I get a fuel up? Hit the bottle," playfully encouraging her listeners to see her as a synthetic human.
And then there are the Kardashians. In her New York Times essay, Hess argues that the Kardashian family, specifically Kylie Jenner, has adopted a performance of feminist cyborg theory in order to control their public appearance. Jenner's pregnancy, for instance, was kept from the public until the 20-year-old model gave birth. Jenner and the Kardashian PR team was able to edit and adjust the media narrative by withholding information, and according to Hess, that supreme control over one's experience of motherhood recalls Haraway's image of the cyborg.
"Ms. Jenner has said that her followers drive her pressure to post more and better selfies to Instagram and that she'll delete images that don't instantly please," Hess explains. "It's as if her fans themselves are molding her to their specifications."