New Coronavirus Unemployment Assistance Guidance May Leave Out Workers It Is Supposed to Help, Experts Say
Federal guidelines that are supposed to clarify eligibility for a new unemployment assistance program under the $2 trillion coronavirus package are so complicated that they may leave out the very people they were intended to help.
One expert called the rules "criminally narrow" and argued that they will "greatly undermine the effectiveness of the system."
"We're worried that it will leave some people out who are out of work through no fault of their own but don't qualify for regular benefits," added Andrew Stettner, a senior fellow at the liberal public policy research group The Century Foundation.
The guidance, which was issued by the Department of Labor on Sunday, is intended to help states set up Pandemic Unemployment Assistance (PUA). The program extends benefits to people who are not usually eligible for unemployment insurance such as self-employed workers, independent contractors, freelancers, farmers and gig workers.
But the language and criteria of the guidance are so unclear that it could leave local officials with more questions than answers.
"I really hope that additional guidance comes out clarifying some of this stuff because I think it's going to be confusing for states," said Michele Evermore, a senior policy analyst for social insurance at the National Employment Law Project.
Evermore agreed that the guidance appears to be "pretty narrow" and urged federal officials to offer more clarity on how the process can be streamlined. She also said it would be helpful for states and workers if they provided less rigid examples for unemployment eligibility and clearer definitions of independent contractors and self-employed workers.
Stettner also took issue with the eligibility examples offered by the Department of Labor. He argued the guidance suggests that gig workers will only be covered if they're "forced to suspend operations" because of coronavirus, which may leave out workers who can still "turn on their apps" even if they can't find work. Another big problem was language that suggested unemployment benefits extended to those who are caring for a child while school is closed may be suspended once the academic year is over.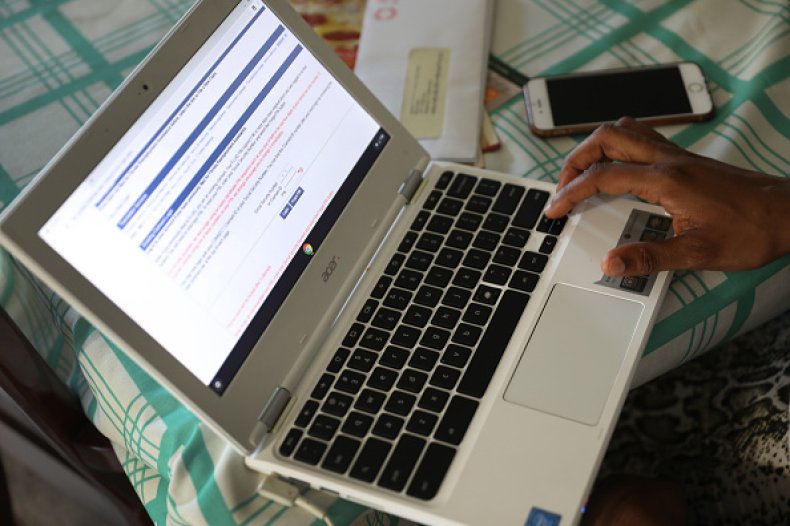 Nearly 10 million Americans filed for unemployment over the last two weeks as much of the country has been ordered to stay at home to help slow the spread of the virus. Most state leaders have also forced all non-essential businesses to close, which has brought the economy to a halt.
Congress sought to remedy the crisis by expanding unemployment benefits in their historic $2 trillion stimulus package. The legislation will also provide an additional $600 per week to state unemployment checks and extend the duration of payouts to 39 weeks from the typical 26 weeks. It also created the PUA to cover workers who are not normally eligible for benefits.
While the legislation passed on March 27, states have not been able to create their programs until guidance was issued by the federal government. Now that the rules have been outlined, states can move forward but it may take weeks before the new benefit systems are up and running.
"It's very much trying to make a square peg fit in a round hole," said Kathryn Edwards, an associate economist at the conservative global policy think tank RAND.
"This guidance doesn't answer all the questions and still leaves unemployment up to the same weakness it's had for the last five decades, which is that states are allowed to interpret it as they will and it's going to result in very different benefit generosity and makeup," Edwards added. "The federal government is trying to do a lot at once and it's not clear to me that the left hand knows what the right hand is doing."