Tortellini at Midnight: An Insider's Guide to Florence
How to discover the essence of the Tuscan capital.
It was a love for art history that first led me to Florence during my junior year as a Fine Art student. Even after I graduated, I couldn't get Florence out of my head and plotted and planned and saved up for a plane ticket to return. Finally in 2005 I found a way back to the Renaissance city, this time to study art restoration.
I spent a year soaking in the Florentine lifestyle, visiting every church and museum possible and learning some Italian along the way. Although I'd spent a childhood in Australia and an adolescence living abroad in China and the US, I loved and felt so at home in Florence. I think it's because even though it's such a small city, people from all over the world are attracted to its singular beauty, its art and its history. Everyone comes here looking for inspiration amongst the city's many treasures and so there is an unusual concentration of like-minded souls in the one place, all here for the same reasons.
And if falling in love with the city wasn't enough, I fell in love with a local too and I never really left. Marco, who later became my husband, shared my lifelong passions for food and travel and became a sommelier, while I began a blog sharing stories and recipes of regional Italian food, told from the point of view of a foreigner living in Italy. My first book, Florentine: The True Cuisine of Florence, was in many ways an extension of the blog and a love letter to Florence; an account of what, where and how to eat like a Florentine. Acquacotta, which I wrote while Florentine was being printed, is about our second home, the Maremma, a wild and beautiful part of southern Tuscany that not many people know much about. My third and most recent book, Tortellini at Midnight, is more about how we eat as a family and the traditional recipes collected from my in-laws and their ancestors who came from as far as Puglia and Piedmont to Tuscany.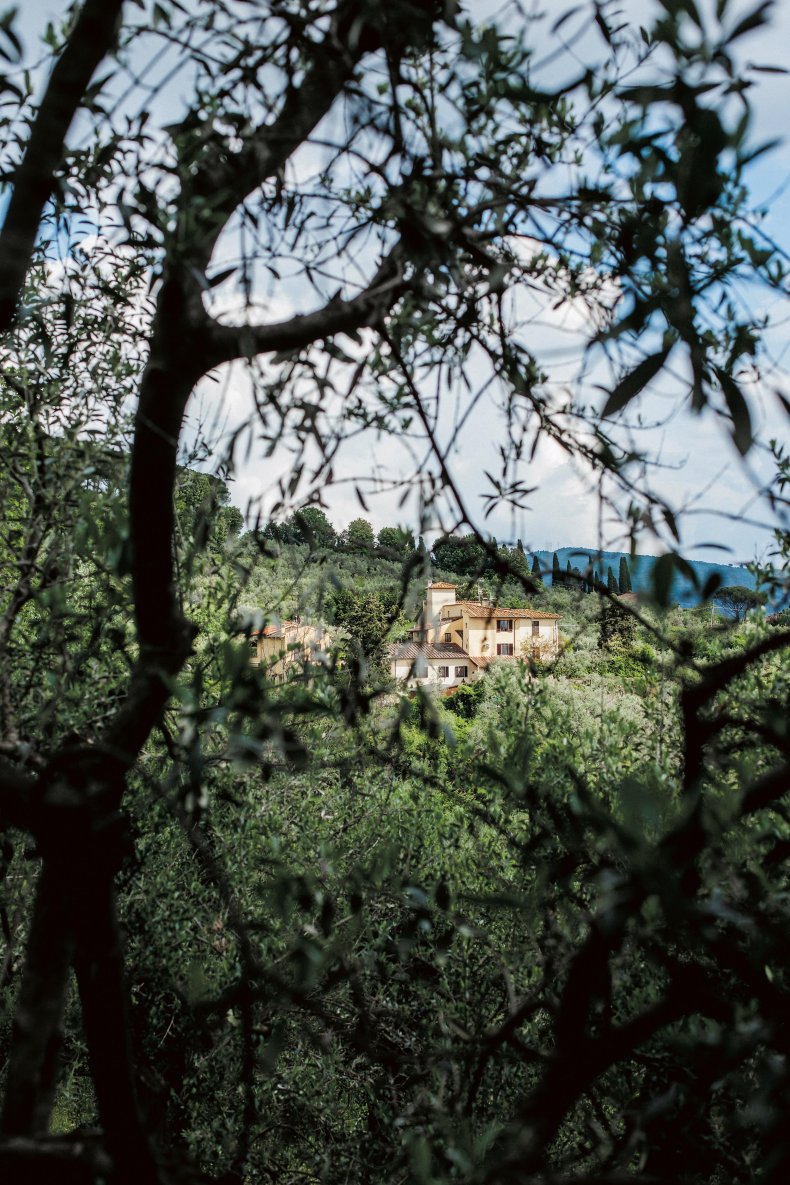 We moved out of the increasingly busy historical centre of Florence a few years ago with our oldest daughter and perched ourselves in a little garden apartment in Florence's hilltop neighbourhood of Settignano. It's a gem, surrounded by olive groves with views over the terracotta rooftops of Florence so it feels a little like you're in a countryside village, yet the bustle of central Florence is just a 15 minute drive away. It doesn't have the monuments of central Florence, but Settignano was once home to the scalpellini, or the artisan stone cutters of the Renaissance who worked the marble and pietra serena of Tuscany. Not only Michelangelo and his fellow sculptors lived here but so did Bocaccio and even Mark Twain. Today, it's a quiet spot, everyone knows each other on the hill and you're more likely to see a squirrel than a tourist.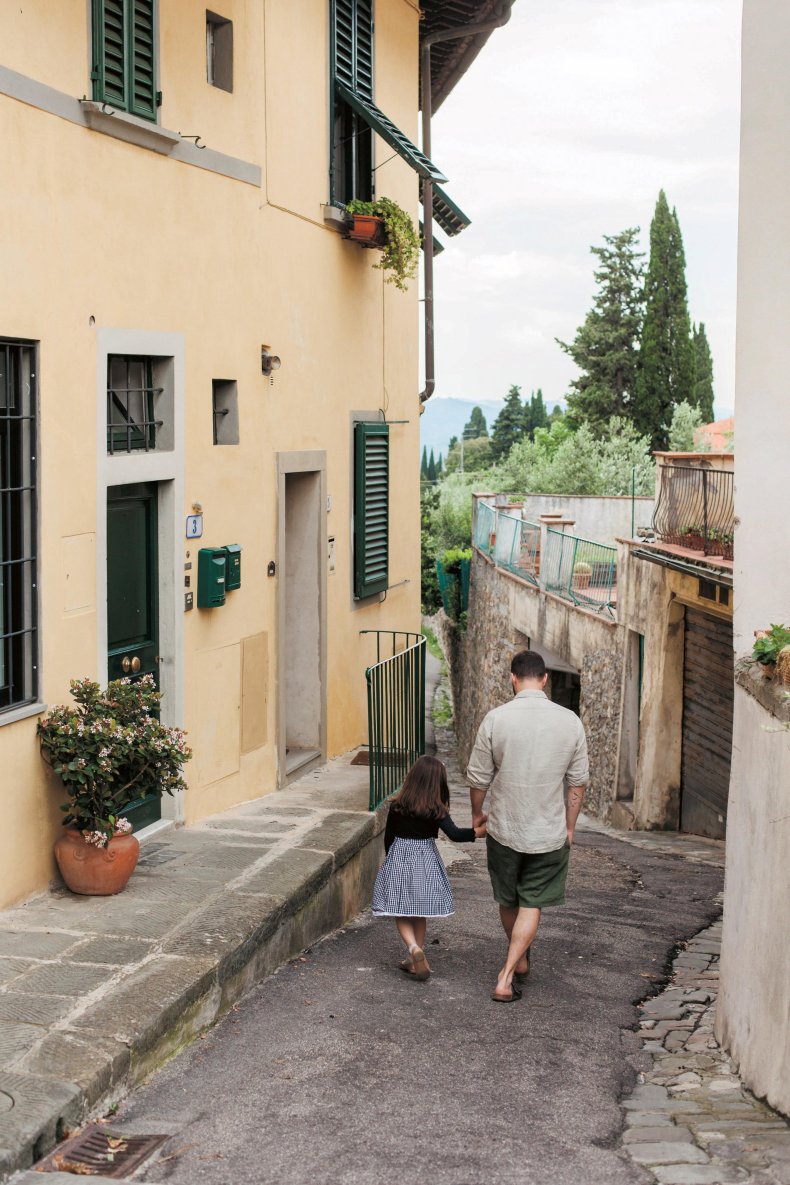 If you're looking to get away from the crowds, Settignano is an easy spot to visit from the centre of town by just jumping on the number 10 bus from Piazza San Marco and riding the bus to the last stop. From the main piazza you don't have to go far to admire the view of Renaissance Florence from the bottom of Via Simone Mosca or wander some of the little streets. For a taste of the simple neighbourhood life of Settignano, you can take one of the tiny tables in the piazza at the old school local bar, Bar Tre A (where you can also buy bus tickets, a litre of milk or the paper) and sit back with a gelato. One of my favourite local restaurants is also there in piazza, Caffe Desiderio, where you can enjoy a glass of wine or a beautiful meal – expect something rather untraditional but playful and made with the best ingredients, like house-made squid ink pasta filled with jamon or an unconventional panzanella salad made with tortillas instead of stale Tuscan bread. Those who like hiking or are craving a bit of nature can walk the six kilometer (3.7 miles) panoramic trail from Settignano through the stone cutters' woods over Monte Ceceri to the ancient town of Fiesole and get the bus back down to Piazza San Marco from there.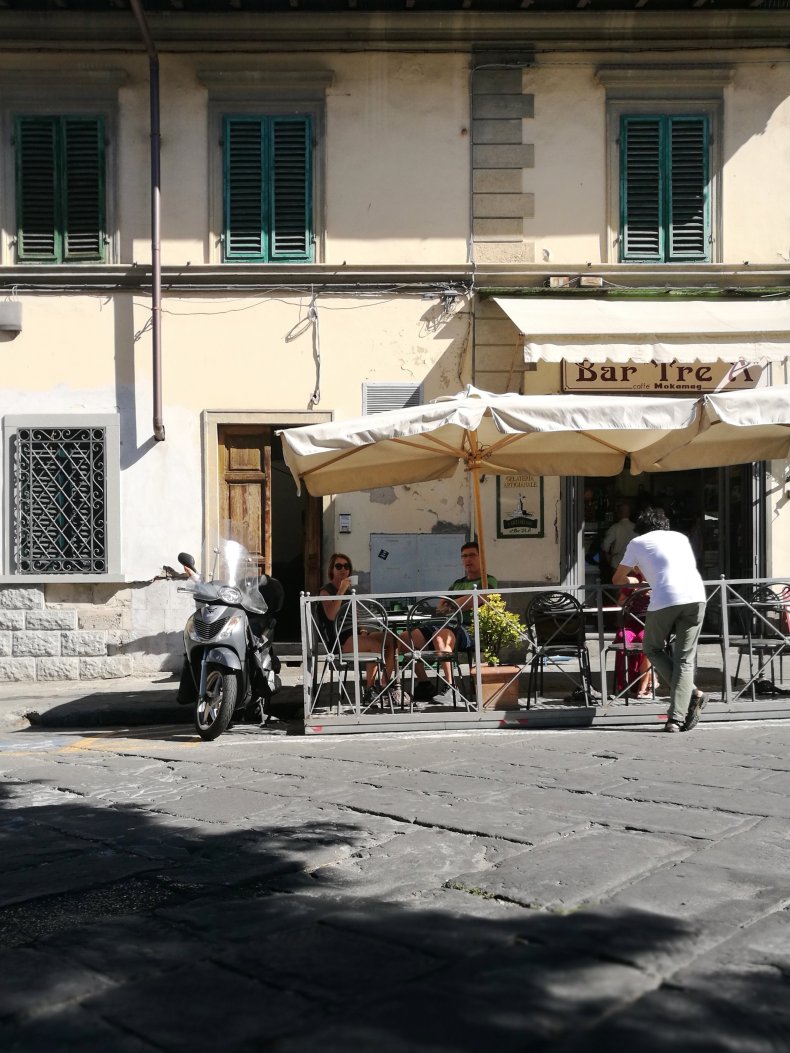 Further above Settignano is the village of Montebeni – a collection of a few streets, villas and an olive oil mill on the forested route towards Fiesole. Right on top of the hill is a place called Trattoria Tullio with a picturesque view where you can eat the most Florentine things like thick, lean steaks alla fiorentina grilled rare and an assortment of things fried in batter – they do excellent fried artichokes [recipe page 169], a spring or winter specialty, and comforting desserts like sugar-crusted baked whole pears or apples.
When we head into the centre of Florence, it's usually to go to the market or eat at one of our favourite restaurants. I always like the old school Florentine trattorie best, the kind of places where the menus don't change other than with the season and people go to experience the nostalgia of their favourite old dishes.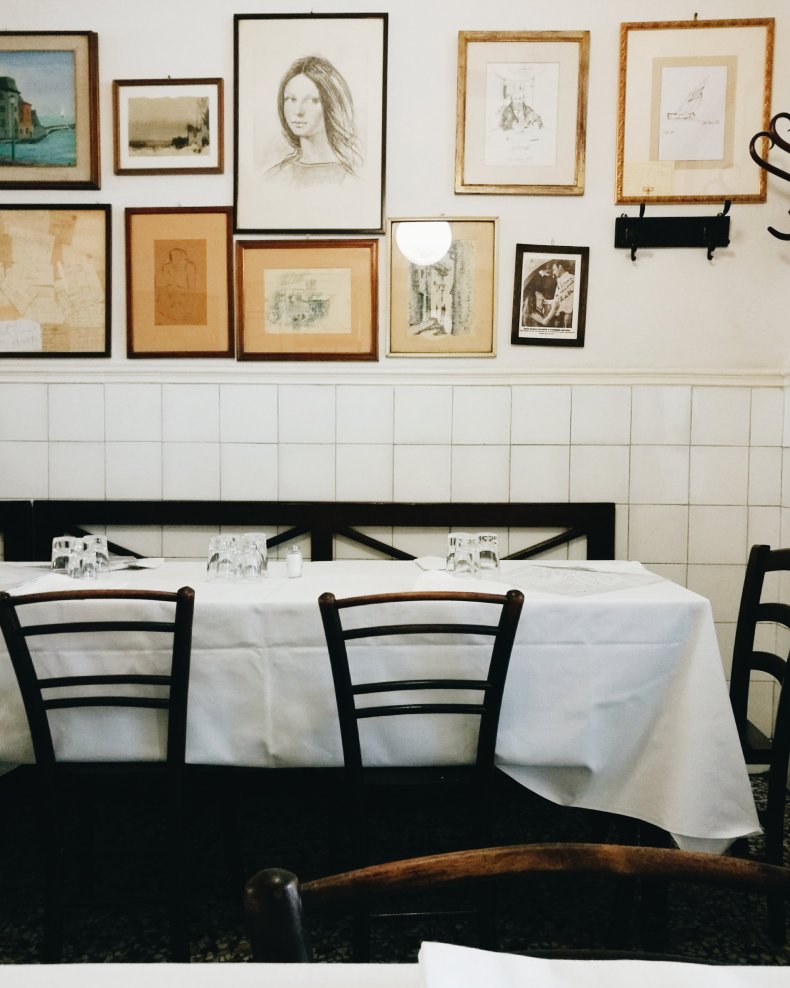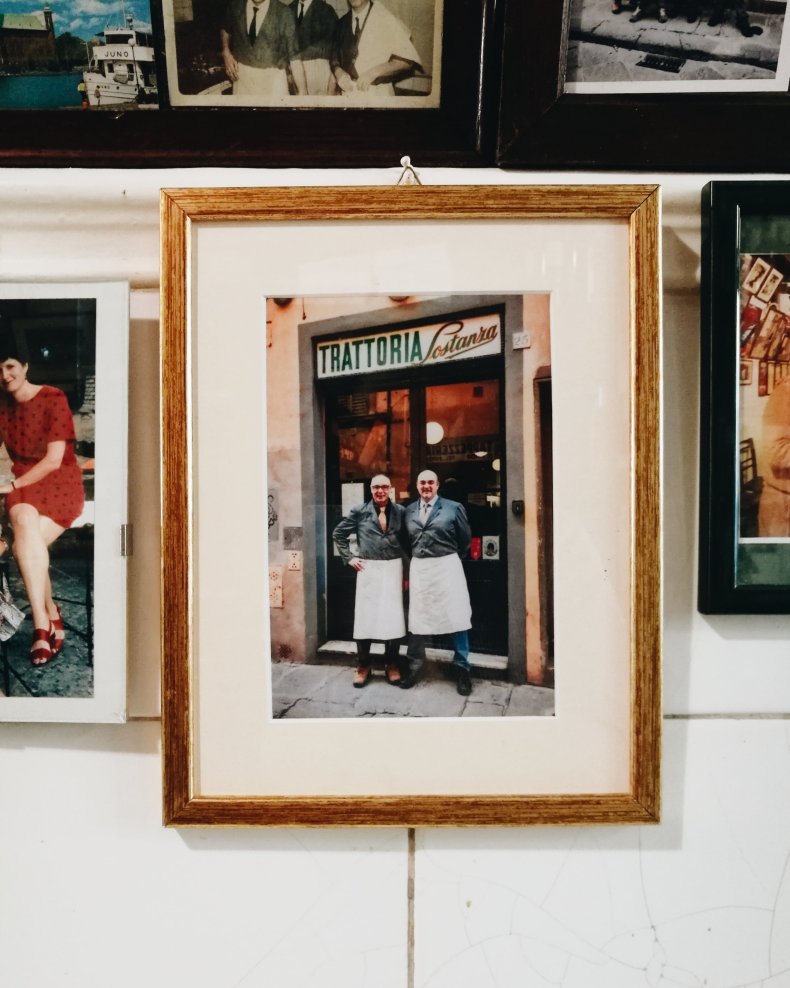 Trattoria Sostanza is a great example – it's just a single room, with a tiny kitchen where things are cooked right over burning coals. Their best dishes are the ones they have been known for decades. Here, we go for a plate of tortellini, which Marco practically eats with his eyes closed while reminiscing Sunday lunch, and a sizzling pan of butter chicken with a salad of bracing, deliciously bitter green radicchio leaves.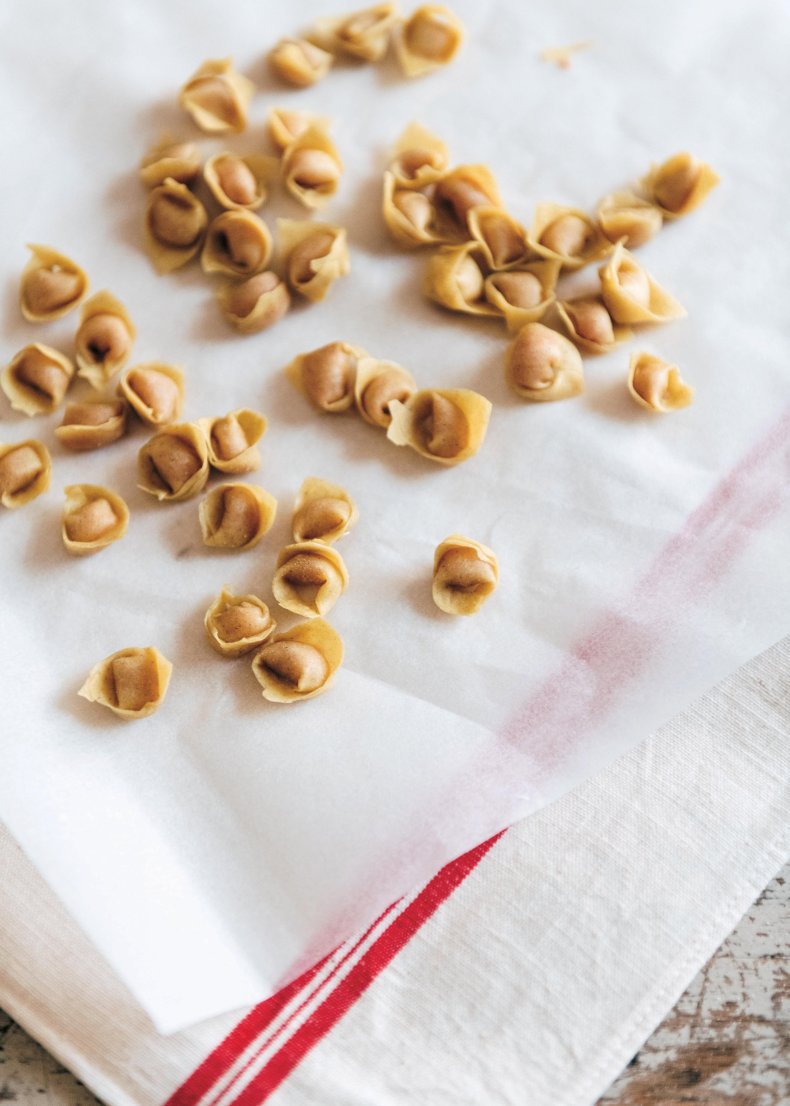 Tortellini may belong to Emilia-Romagna, which borders Tuscany to the north, but they hold a special place in the hearts and kitchens of many Tuscans. One taste of tortellini in brodo (in chicken or beef broth) or tortellini covered in sugo will send ripples of childhood memories of Sunday lunches with nonna or special occasions like Christmas through most Tuscans and because of this they continue to be a favourite in the most homely and traditional of trattorie. For Marco, tortellini are a fond reminder of meals with his grandparents, Mario and Lina. Sometime in the 1950s before parties became a more common way to celebrate the new year, Nonno Mario began a tradition serving tortellini at midnight on New Year's Eve at the neighbourhood bar that his father-in-law owned. Together with a glass of cheap spumante and a round of tombola (bingo), it was a family tradition that started a trend around town.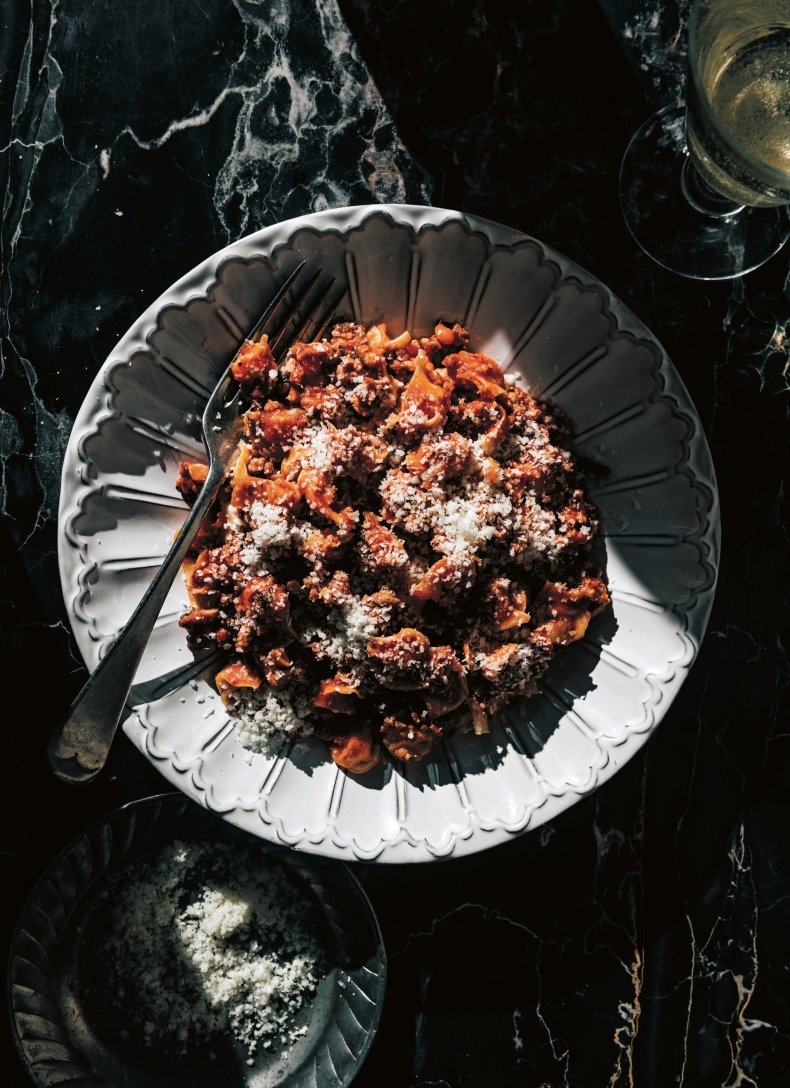 Another excellent place for classic Tuscan fare is Trattoria Da Burde, which has been run by the same family for the good part of a century and today is headed by two brothers, Paolo and Andrea Gori. You need to jump into a taxi or the bus to get there and head out of the centre of Florence but it's probably the restaurant most dedicated to serving homely Florentine fare that I know. It's not everywhere you can find historic, disappearing dishes like Francescina [page 209], a comforting, slow-cooked stew of beef and more onions than you could imagine, all in a timeless setting with a nice wine list.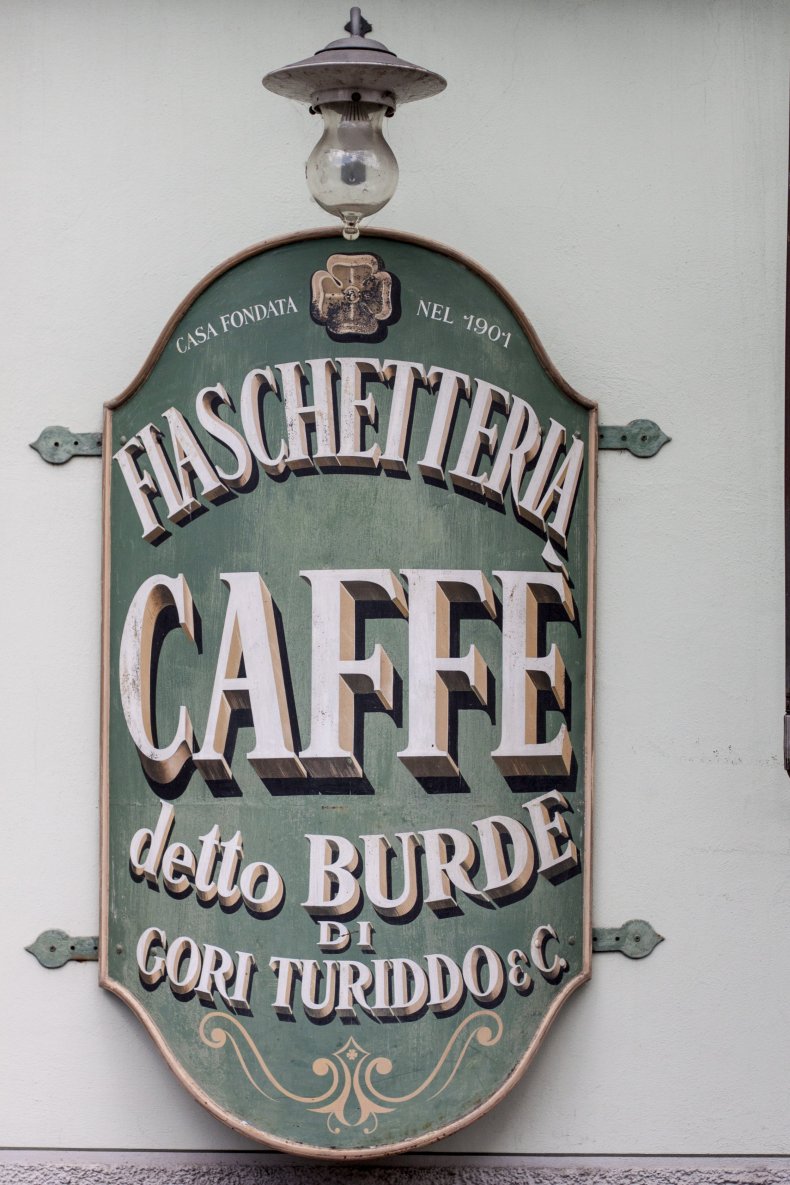 We also like to visit Regina Bistecca, a newer restaurant in a wonderful space near the Duomo that used to be an antique bookshop. They specialise in Florence's famous steak (as you could guess from the name) but I'd also go here as much for a negroni at the bar as for the dessert trolley, which is piled high with nonna's favourite desserts, such as the trifle-esque zuppa inglese or a simple plate of brigidini, addictive, wafer-like aniseed flavoured biscuits from the Tuscan town of Lamporecchio -- the perfect end to a meal with espresso.
Emiko Davies is an Australian-Japanese food writer and Food 52 columnist living in Tuscany, and author of the new cookbook Tortellini at Midnight, published by Hardie Grant March 2019, RRP $35.00 Hardcover. She is also the author of Acquacotta and Florentine.