A Guide To Kendall Jenner's Controversies After Vogue Afro Photo Surfaced
The Kardashian family is no stranger to controversies. Though Kendall Jenner—second youngest sister of the brood—is only 22, her own list of backlash is building. Jenner was reprimanded by the internet on Monday after a photo from a recent Vogue photoshoot showed Jenner wearing a hairstyle that resembles an afro.
The photo was posted on Vogue's Instagram account Saturday and the magazine has since apologized for what many consider cultural appropriation. Most questioned why the magazine chose to use Jenner instead of a black model for the look.
"The image is meant to be an update of the romantic Edwardian/Gibson Girl hair which suits the period feel of the Brock Collection, and also the big hair of the '60s and the early '70s, that puffed-out, teased-out look of those eras," a Vogue rep explained to E! News. "We apologize if it came across differently than intended and we certainly did not mean to offend anyone by it."
Jenner has not commented on the backlash. She previously waited to acknowledge a viral controversy involving a Pepsi advertisement she appeared in. The ad was accused of stealing imagery from the Black Lives Matter movement. In the ad, which premiered in April 2017, Jenner was seen cheerfully giving an officer a Pepsi during a protest. Pepsi was slammed for reducing the emotion and passion behind those involved in protests.
Newsweek subscription offers >
She waited six months to acknowledge the controversy and only spoke on it when a new season of Keeping Up With The Kardashians premiered in October 2017.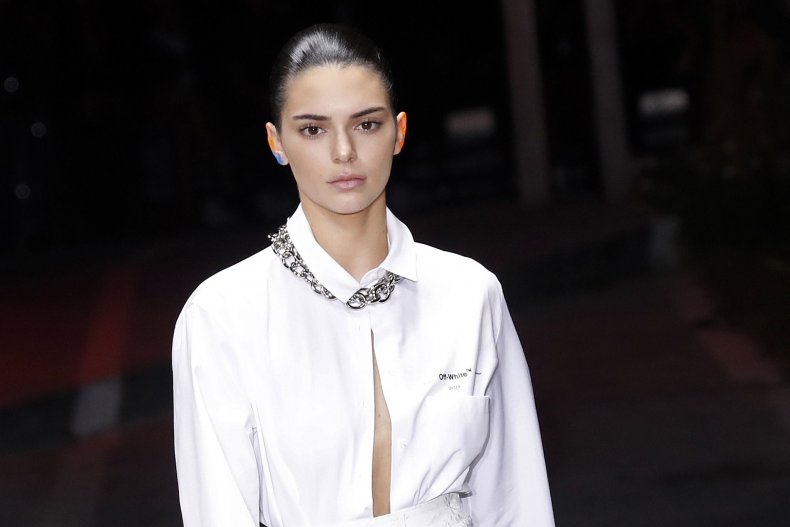 Jenner was also criticized for a Vogue España shoot in October 2016, in which she portrayed a ballerina. Dancers were outraged at Jenner's shoot, wearing pointe shoes, and questioned why a trained dancer wasn't chosen for the shoot.
The model commented on the controversy via a blog post, according to Elle. "It's so funny that people are getting pregnant and married—or having crazy drama—but my drama is ballerinas being upset at me!" she said. "With my Vogue Spain shoot, I didn't even know I was going to be a ballerina until I went into hair and makeup."
Newsweek subscription offers >
Jenner has had her share of personal controversy aside from work choices. The model was one of a handful of celebrities who endorsed Frye Festival. The 2017 festival asked elite attendees to pay thousands of dollars for their weekend tickets. When some arrived, food, security and housing was nothing like expected. The fest was postponed and now the creators are facing lawsuits, having already lost one $5 million lawsuit to fest attendees, according to Rolling Stone.
An apparel lawsuit also briefly eclipsed the Jenner and sister Kylie Jenner, who created personal merchandise with superimposed images of their faces on deceased rappers The Notorious B.I.G. and Tupac Shakur. The shirts, which were removed from the sister's clothing line, resulted in a lawsuit from the photographer who took the original photo of Tupac and a cease and desist letter from B.I.G.'s mom, Vulture reported in April 2018.
A Guide To Kendall Jenner's Controversies After Vogue Afro Photo Surfaced | Culture