Rockin' in the Free World: Guide to Summer Festivals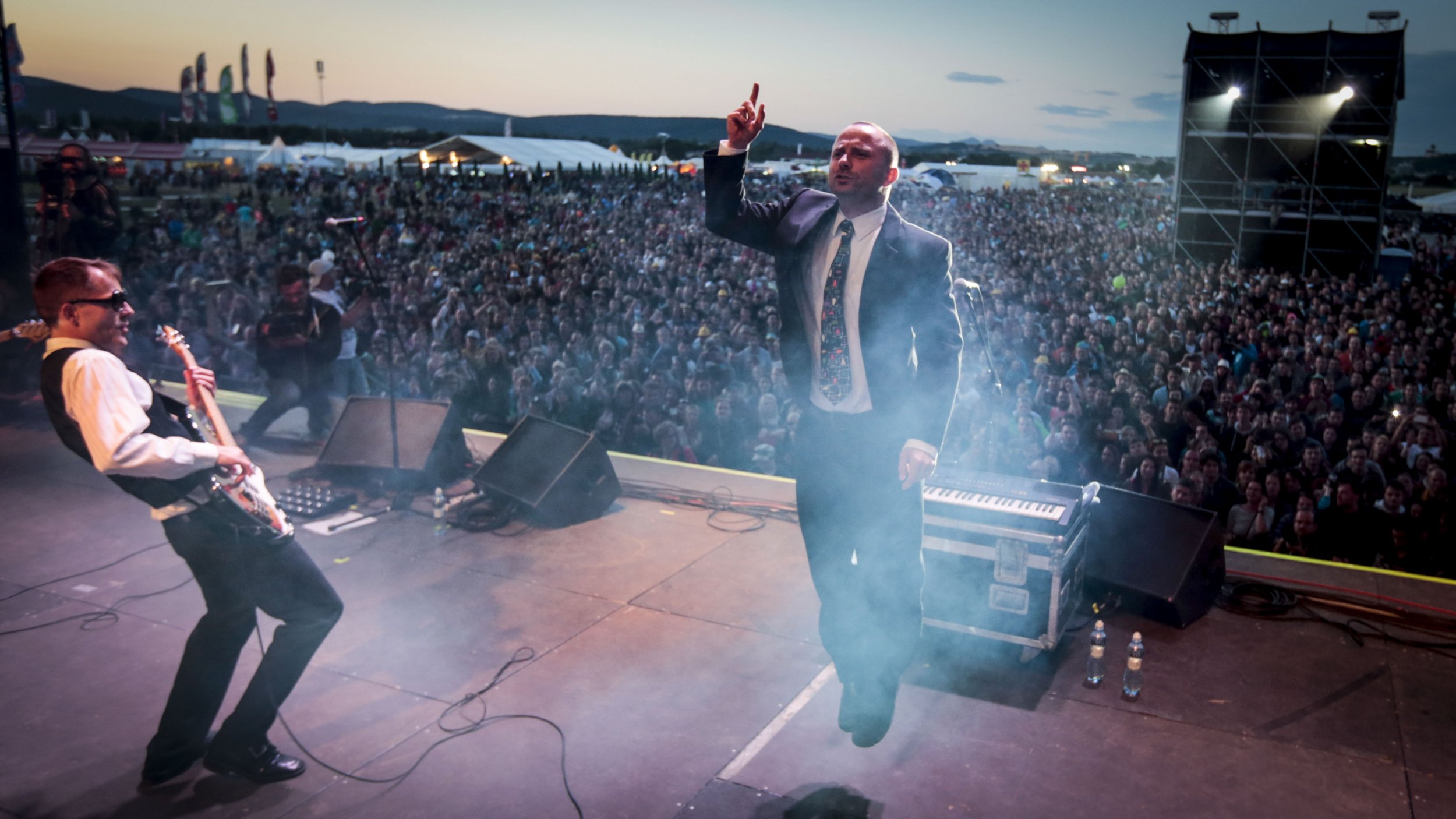 With thousands of festivals taking place across the world every summer, it can be difficult to know which ones to visit. We all know about the big names, but what about the newer, under-the radar events that take place in little-explored valleys, on shorelines and in deserts? From an arts festival on the banks of Lake Malawi to an eco-marine whale festival near Cape Town, here's Newsweek's selection of lesser-known but worthwhile events this summer throughout Europe and beyond.
Slovakia
Pohoda festival in Slovakia is not as well-known as some of the bigger European festivals, like Sónar or Primavera, but its lineup is worth paying attention to. It'll be one of the few places fans will be able to see the British musician PJ Harvey play her new album, The Hope Six Demolition Project. Other exciting acts include Flying Lotus, James Blake, Anna Meredith and Kiran Leonard, as well as the Prodigy, who will headline. The festival takes place at a military airfield close to the Czech border in the valley of the River Váh, with dramatic backdrop views of the Western Carpathian Mountains.
July 7–9, PohodaFestival.sk/en
Croatia
If you like the idea of a festival but can't stand crowds, Obonjan (pronounced O-ban-yan), with its limited capacity of 600 guests, might be the one for you. It's an all-rounder festival that stretches over six weeks on a private island in Croatia. The musical lineup is already looking impressive, with Jessy Lanza, Kate Tempest, Four Tet, Floating Points and DJ Shadow booked to play the island's enormous stone amphitheater. An underwater sculpture park, lectures on ecology and astronomy, and indoor and outdoor film screenings should ensure the days are just as interesting as your evenings. Obonjan is likely to be as much a holiday retreat as a festival rave—and you'll probably return from it feeling relaxed rather than frazzled.
July 28–September 6, OtokObonjan.com
England
Caught by the River Thames is a new London festival that celebrates the arts and nature, with a focus on literature, music and the natural world. It's organized by the team behind the U.K.-based website Caught by the River, which started as an online meeting place to celebrate the non-digital, especially fishing, walking, thinking and simply taking the time to look around at the world. (Caught by the River also now operates as a publishing house and record label.) Acclaimed travel and nature writer Robert Macfarlane has described it as a "true confluence of currents." The inaugural lineup promises to "bridge the previously unspanned gap between mind-bending psychedelic rock 'n' roll shows and Springwatch," and it features eclectic performers such as naturalist and broadcaster Chris Packham; musicians Low, Beth Orton, Sun Ra Arkestra, Super Furry Animals and Gwenno; and nature writers Melissa Harrison and Amy Liptrot. Faber & Faber publishers will be presenting its own program in the Faber Poetry Chapel, and London Sound Survey will celebrate the city's audio history. It promises to be both a nature symposium and a celebration of English eccentricity on the banks of the dirty old river.
August 6–7, CaughtByTheRiverThames.com
Finland
Scandinavian music festivals often have the most appealing lineups, and Flow is no exception. It takes places in a historic power plant in Helsinki, close enough to the capital's shorelines and its 300 islands for festivalgoers to explore the area and sightsee until the music starts up each day. The festival site isn't too big, and the vibe is friendly and relaxed. Flow's key draw is the standard of high-caliber artists it attracts. Stormzy, Iggy Pop, Massive Attack, Jamie xx, Savages, FKA Twigs, Chrvches, New Order, Anohni, Thundercat and M83 will all play here this summer. There is also an arts and design program.
August 12–14, FlowFestival.com/en
Germany
The inaugural Pop-Kultur festival in 2015 took place in Berlin's iconic nightclub Berghain, but this year's program will spread to places that "represent various melting pots of the creative scenes here in Berlin," according to the director, Katja Lucker, who is head of Musicboard-Berlin, an organization that supports and funds music in Berlin. Highlights this year include a live premiere of the new album by cerebral techno-mongers Brandt Bauer Frick, who play electronic music almost entirely on analog instruments; experimental composer Fatima Al Qadiri; and drone merchant Liars. As well as plenty of established heroes, such as Thurston Moore, Matthew Herbert and Mogwai, there's a rich lineup of newer acts, including Ezra Furman, Cat's Eyes and Zebra Katz.
August 31–September 2, Pop-Kultur.berlin/en/
Morocco
The first Oasis festival was held last year, and already it's a favorite of the notoriously hard-to-please dance music community. The house and techno music weekend takes place in a hotel in the foothills of the Moroccan Atlas Mountains. The venue, the Source Music Resort, is a short ride from the souks, snake charmers and street-food hawkers of the Jemaa el Fna in central Marrakech. Electronica wiz Maya Jane Coles, Syrian wedding singer turned international star Omar Souleyman and legendary Detroit producer Derrick May are highlights this year, and, as festivals must diversify these days to pull in increasingly demanding customers, yoga, swimming, painting and a pop-up souk are also on offer. Oasis has been warmly received by techno-loving locals and foreign visitors passing through. And, by September, it shouldn't be too swelteringly hot to dance in the desert.
September 16–18, TheOasisFest.com
Japan
Think of outdoor festivals and you might experience flashbacks of Portaloos at Reading Festival, heaving crowds in Hyde Park or tents floating in mud on the rainy Isle of Wight. Not so with the Labyrinth. Japan's cult favorite is an outdoor electronic music festival nestled in the natural beauty of the Gunma mountains and surrounded by forest pines. It's a well-kept secret, and tickets are limited and hard to get hold of. Lauded by dance music heads, it evolved out of the Japanese psytrance scene into a celebration of carefully curated techno, with a focus on excellent DJs and quality sound systems. Although the lineup isn't announced yet, it's a testament to the taste of the three people who run the festival that music lovers will buy tickets blind, trusting it'll be worth the journey. "Take the best of available genres—from Italo, [electronic body music] and new beat to kosmische, house and electro—and weave them together into one long psychedelic trip." That is how co-founder Russell Moench describes the festival's modus operandi. Resident Labyrinth favorites include Italian producer Donato Dozzy and Belgian stalwart Peter Van Hoesen.
September 17–19, MindGames.jp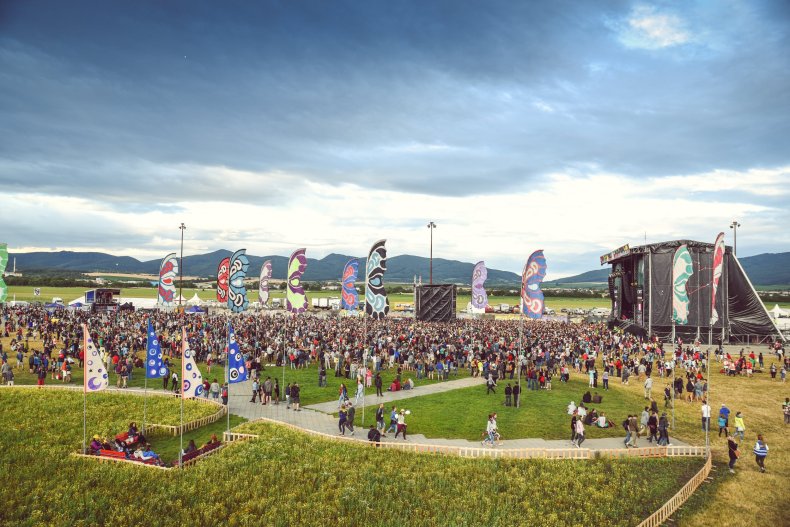 Italy
Europe is full of food festivals, some of them just celebrating one product, from garlic to strawberries, herring to hops. But the festival that foodies might be most interested in this summer is a special 30th-anniversary celebration of the Slow Food movement in Turin, the cultural hub in Northern Italy. Dedicated to food, gastronomy and the philosophy of using locally sourced produce with regional, traditional recipes, the Terra Madre Salone del Gusto will offer taste workshops, cooking schools and enotecas (wine bars) on the banks of the River Po and in historical piazzas and parks, and an enormous market with food from five continents. The big questions around food production and consumption will be tackled at conferences on meat-eating habits, protecting biodiversity and sustainability. Food for thought, but also the chance to eat as well (and as much) as possible over a long weekend.
September 22–26, SaloneDelGusto.com
Malawi
As far as spectacular festival locations go, it would be hard to beat the picturesque shores of Lake Malawi, the third largest lake in Africa, with its clear, turquoise waters, palm-fringed white sand beaches and mountainous backdrop. The Lake of Stars event has grown significantly since it was started in 2004 by British tourist Will Jameson. Then, just 700 punters showed up. The program combines a selection of international musical acts. In previous years, Foals, DJ Yoda, John Wizards and Bombay Bicycle Club have all played at Lake of Stars, along with Malawian musicians—both well-known and upcoming. The festival also features film, theater, poetry and exhibitions. Popular hit-maker Patience Namadingo and rising rapper Piksy will be among the Malawian artists onstage in 2016. The festival aims to support the local community with outreach projects and was originally set up to generate revenue for the developing economy. Friendly, relaxed and a good value—tickets are around $40—with views across to the twinkling lights of Madagascar and some of the most vibrant music in the world, it's raved about by those who've made the trip.
September 30–October 2, lakeofstars.org
South Africa
Slightly different from the array of arts and culture events is the Hermanus Whale Festival near Cape Town. Yes, that's right: a whale festival. It's the only eco-marine arts festival in the country and was set up to celebrate the migration of Southern Right Whales at one of the best places in the world to spot the great cetaceans. While looking out for Moby-Dick on his return to the waters of Walker Bay is the star attraction, revelers can also expect top South African food, music performances, sports events, ocean-based educational stalls and a vintage car show.
September 30–October 2, satourismonline.com